??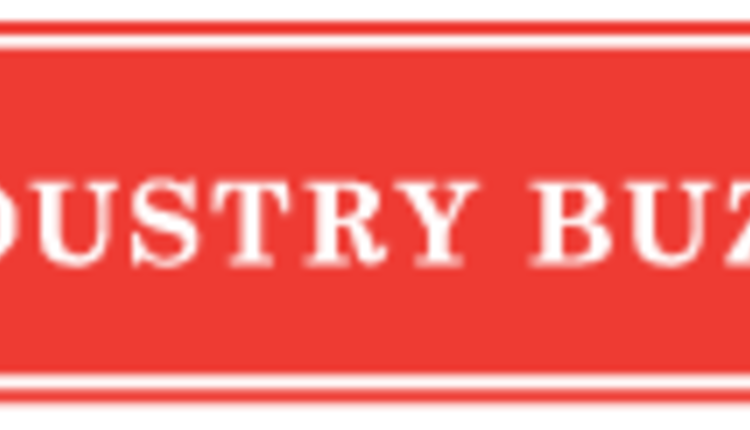 Court Approves DFA $158 Million Settlement Agreement in SE Milk Litigation
$140 Million Disbursement Expected Later this Summer
Southeastern Dairy Farmers are one-step closer to receiving the checks for monetary settlements agreed to by Dairy Farmers of America to conclude the last major portion of the historic Southeast Milk Litigation.
Judge J. Ronnie Greer, who has presided over the Class Action Antitrust proceedings since January of 2008, entered the Order approving the DFA Settlement Agreement on May 17, 2013. This followed entry of the Settlement Agreement terms on January 21, 2013, and the Fairness Hearing, held on April 3rd. Farmers, both Class Representatives and leaders of southeast producer organizations, asked the Court to support the Settlement at the April hearing.
The DFA Settlement also ends legal events in this case with related defendants Dairy Marketing Services, LLC (DMS), National Dairy Holdings, LP (NDH – a processing subsidiary), Mid-Am Capital, LLC (Mid-Am; DFA's financial service subsidiary), and individual Gary Hanman, former CEO of DFA.
Judge Greer made this observation, "The essence of a Settlement is to take uncertainty and turn it into certainty," stating risks were inherent to both sides should trial proceed. He further noted that the sum of these Settlements is 'extraordinary.' The $300 Million-plus total recovery is over 70% of the estimated damages, a phenomenal result when compared to most class actions.
In February of 2012, Defendant Dean Foods entered their Settlement Agreement of $140 Million, payable over 5 years; and Defendant SMA/James Baird settled at the same time for $5 Million plus some injunctive changes in marketplace conduct. SMA is a marketing-agency-in-common whose stated purpose is to increase hauling efficiencies, theoretically putting more money into farmer's pockets, but whose results in that regard are seldom realized at the farm level.
Financial terms of the DFA Settlement offer a total of a $158.6 million: a one-time $140 Million Settlement Fund payment, expected to be disbursed later this summer to class members, and an additional $18.6 million to be split into two additional payments in 2014 and 2015 if certain Class 1 utilization levels aren't reached in those years. The utilization levels will apply to FMMOs 5 (Appalachian) and 7 (Southeast).
The Settlement's injunctive changes include, but are not limited to, business conduct items such as the following:
1. DFA will not enter into any other full-supply agreements with bottling plants in Orders 5 or 7 during the term of the agreement, and will remove monetary penalties for cancellations of FSA's for Country Delite in Nashville, TN and Ryan Foods in Murray, KY.
2. Many previously sealed documents will be made public
3. Membership agreements for DFA members in FMMOs 5 & 7 will have some termination language changed.
4. Previously undisclosed deductions from milk checks will be itemized on member milk checks.
5. DFA will be audited by a nationally recognized accounting firm.
6. Per Diems of Board Members will be disclosed.
7. Members will have the opportunity to vote on transparency issues regarding compensation of senior management, opting out of block-voting, delegates may obtain lists of DFA members in their districts.
When will Payments Be Received by Class Members?
At the top of class members' minds is "when will those settlement checks be received?" Court documents provided only this clue: "Once the claim processing procedure is completed, plaintiffs will submit a proposed plan of allocation."
This plan of allocation must first be approved by the Court before disbursement will begin. The consensus thought is that it may be August before farmers receive DFA Settlement payments. Anything earlier should be considered a surprise.
According to the Order, 7,730 potential Class Members were identified; 7,143 responded including one opt-back-in request - a 92% response rate. Rust Consulting, the Claims Administrator, is in the process of completing audits and certifying those Claims Requests.
It is astonishing to note the Court reviewed over 5 Million pages of information in this litigation.
The SE Milk Litigation, which claimed violation of federal antitrust laws that negatively impacted Southeastern dairy producers in 14 states, is one of six "Antitrust Cases of the Year" honored by Global Competition Review, an international legal publication. The Court is on record noting that "Plaintiffs have offered convincing proof sufficient to meet their burden . . . that DFA and the DFA-related defendants have engaged in illegal conduct in violation of the Sherman Act."
Robert Abrams, Dairy Farmer Plaintiffs lead counsel for the "Milk Team" from Baker-Hostetler, said "We are very proud of the result we were able to obtain on behalf of dairy farmers" further noting "a significant and positive impact on competition." Abrams' colleagues from Baker included Gregory Commins, Dan Foix, Robert Brookhiser, Joanne Lichtman, Terry Sullivan, William DeVinney, Carey Busen, Bridget Merritt, and Nicole Skolout.
In July of 2011, DFA members were decertified from the class due to an 'intraclass conflict.' They were recertified only after the Court's appointment of Brewer and Terry, Morristown, TN, as DFA Subclass Counsel, eventually enabling DFA members to share in Settlement Funds due to assessed damages affecting all dairy SE dairy farmers.
The Court will retain jurisdiction over implementation and enforcement of the terms of the Settlement Agreement until all payments are completed and conduct changes are in order.
Return to Industry Buzz.
05.22.2013