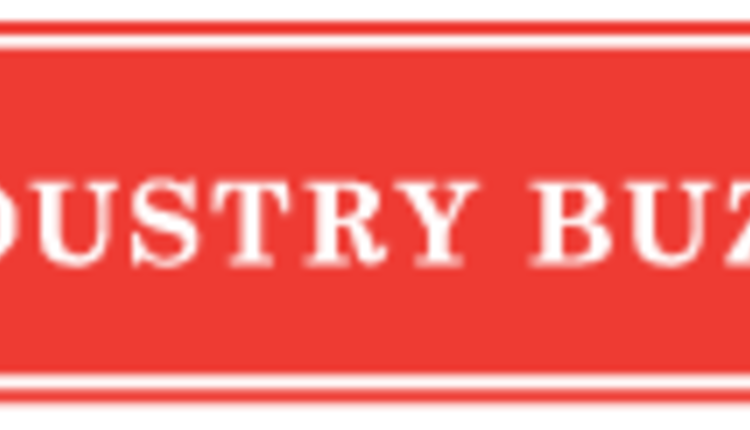 Take steps to mitigate the financial impact heat stress could have on your operation this summer.

Heat stress is expensive. It is estimated that heat stress costs the dairy industry anywhere from $900 million
[1]
to $5 billion
[2]
each year depending upon the calculation used. The level of stress experienced by an animal and resulting financial losses fluctuate as temperature and humidity go up and down.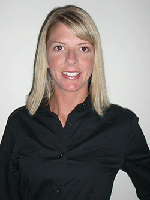 "Regardless of which figure you use, money goes down the drain each year as a result of heat stress," says Dr. Jamie Jarrett, dairy nutritionist with Purina Animal Nutrition LLC. "But when we talk in numbers that big, sometimes it can be hard to relate that to what's actually happening at the individual farm level."
To help dairy producers understand what the impact heat stress is having on specific operations, Jarrett shares that heat stress can cause a farm to lose 10 to 35 percent of an animal's current milk production.
A cow producing 100 pounds of milk in thermal neutral conditions could drop to 90 pounds of milk for a 10 percent loss or 65 pounds of milk for a 35 percent loss. Consider if the milk price is $16 per hundredweight, the reduction to 90 pounds of milk equates to a loss of $1.60 per cow per day. The reduction to 65 pounds per day of milk equates to a loss of $5.60 per cow per day.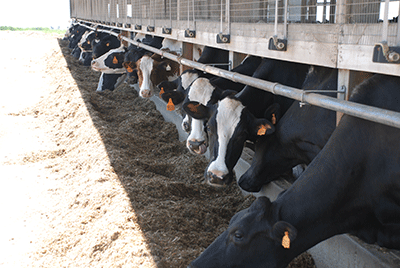 Take this example across a herd of 500 cows, they are looking at a loss of anywhere from $800 to $2,800 per day.

Knowing that heat stress does not typically happen for one day only, consider if a cow suffered heat stress for a period of 45 days; the losses for a 500 cow herd grow to $36,000 to $126,000. If the herd is milking 1,000 cows the losses become even more significant ranging from $72,000 to $252,000. These numbers don't take into account reproduction losses and extended days open.

"When we put financials behind these percentages the losses an individual operation is facing start to become very real," says Jarrett.
Jarrett reminds that at 72 degrees most people are comfortable, but that is the breaking point for adverse effects depending upon the humidity level. "We need to change our mindset in how we think about heat stress"




To combat the financial impact of heat stress Jarrett advises that producers consider the following management strategies:

· Invest in shade, fans and sprinklers for both the lactating herd and dry cows, most specifically close-up cows. "Research shows the financial benefits of cooling both groups of cows," she says.

· Take steps to keep the holding pen cool. Research shows that cooling a cow's body temperature by 3 degrees F resulted in an increase of 1.75 pounds of milk per cow per day.[3]

· Provide plenty of water. "Cows drink more than you may think in warmer weather. Make sure that water is not a limiting factor on your operation," says Jarrett.

· Choose a highly palatable energy source. Because intake levels are reduced, it's very important to feed a concentrated source of energy that is very palatable and appealing to the cow.

· Double check your trace mineral and macro mineral levels. The level of trace minerals and macro minerals in the diet may need to be elevated. Macro minerals can help cows cope with heat stress.

· Keep an eye on potassium levels. During warm weather cows lose potassium through sweat.

· Raise dietary cation anion difference or DCAD levels to account for warmer weather.

For more information, contact Dr. Jamie Jarrett at (651) 375-5579 or email: JPJarrett@landolakes.com.

Download the Cool Cow™ mobile app, recently introduced by Purina Animal Nutrition, for Android phones at: http://bit.ly/AndriodCoolCow and for iPhones at: http://bit.ly/iPhoneCoolCow.

For additional information, sign-up to receive the monthly HerdSmart E-Newsletter; a free online tool to improve operational efficiency by visiting: www.bit.ly/ManagementTips.

Purina Animal Nutrition LLC (www.purinamills.com) is a national organization serving producers, animal owners and their families through more than 4,700 local cooperatives, independent dealers and other large retailers across the United States. Driven by an uncompromising commitment to animal excellence, Purina Animal Nutrition is an industry innovator, offering America's leading brands of complete feeds, supplements, premixes, ingredients and specialty technologies for the livestock and lifestyle animal markets. Headquartered in Shoreview, Minn., Purina Animal Nutrition LLC is a wholly owned subsidiary of Land O'Lakes, Inc.

[1] St-Pierre, N.R., B. Cobanov, and G. Schnitkey. 2003. Economic losses from heat stress by U.S livestock industry. J. Dairy Sci. 86:E52.
[2] S. Linderoth, Turn down the heat, Dairy Herd Management, Feb. 2011
[3] Wiersma, F. and D.V. Armstrong. 1983. Cooling dairy cattle in the holding pen. ASAE Paper No. 83-4507, St. Joseph, MI.

Return to Industry Buzz.



05.30.2013