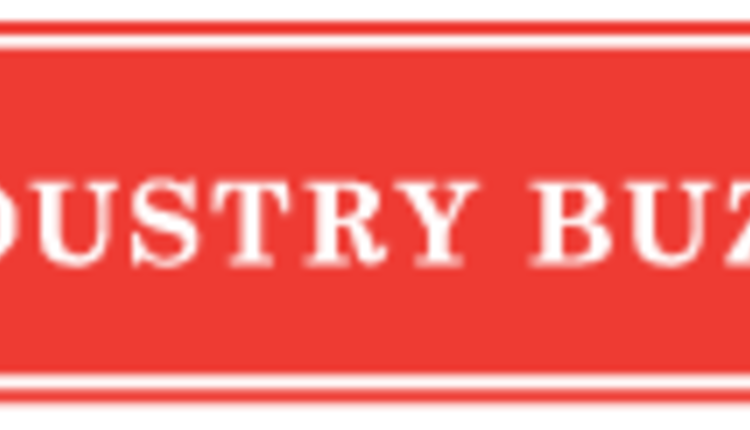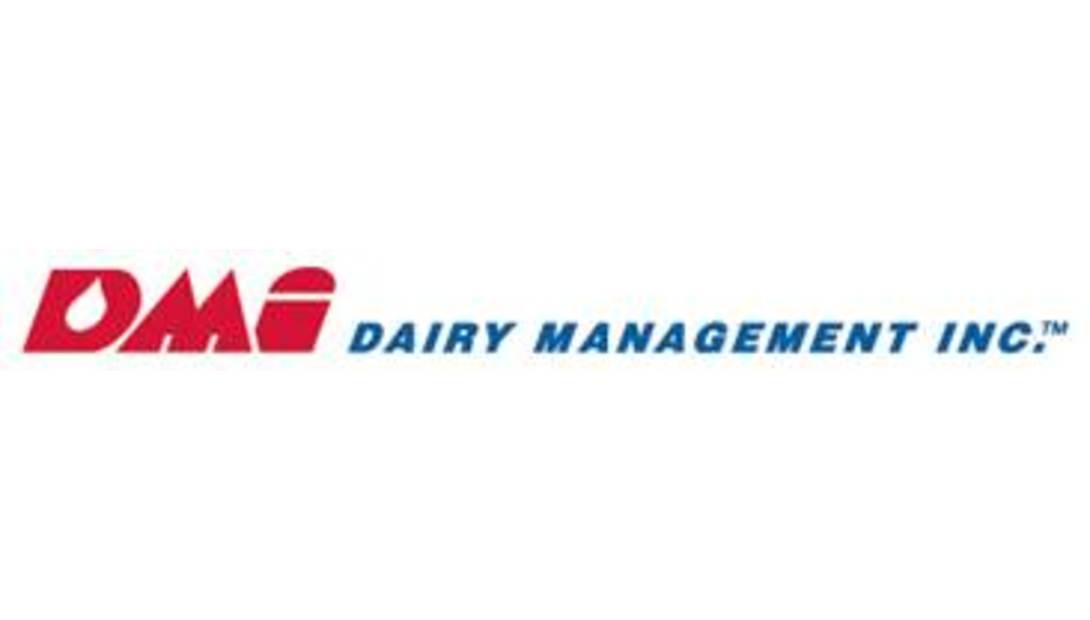 Fuel Up to Play 60 – the in-school nutrition and physical activity program created by the checkoff-funded National Dairy Council® and National Football League® – teamed with dairy processors in awarding $250,000 to help schools nationwide give students greater access to a healthy, dairy-friendly breakfast.
Funds from the Breakfast Blitz program – created by the Milk Processor Education Program's (MilkPEP) national Milk Mustache "got milk?®" Campaign – were awarded to schools that implement Fuel Up to Play 60. Consumers helped select 250 winning schools in 44 states by using their proof of purchase of milk to cast a vote at MilkPEP's website. Winning schools received $1,000 to enhance their breakfast programs. Examples include the addition of a smoothie station, breakfast bar or other innovative ideas that help drive dairy consumption.
Breakfast Blitz helped remind students of the importance of consuming nutritious foods, including dairy, at the start of their day. Nearly one in five children goes without breakfast daily, according to research conducted by the U.S. Department of Agriculture. Other studies show that students who eat breakfast have better scores on math, reading and standardized tests, and have fewer absences than students who typically skip breakfast.
"The Breakfast Blitz program helps provide kids with the nutritious, dairy-friendly solutions they need to start their day and will help them improve their academic performance," said Paul Rovey, Arizona dairy producer and chair of Dairy Management Inc.™, which manages the national dairy checkoff. "This program educates our future consumers about dairy's important role in the diet and nutrition's connection to learning."
Fuel Up to Play 60 is the nation's largest in-school health and wellness program and empowers students to increase opportunities to be physically active and choose tasty, nutrient-rich foods, such as low-fat and fat-free milk, cheese and yogurt, along with fruits, vegetables and whole grains.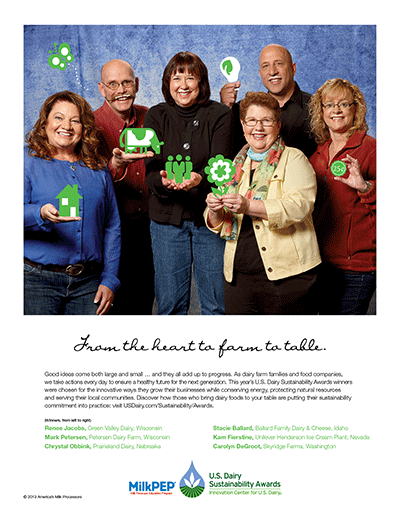 Winners
, from left, are Renee Jacobs, Green Valley Dairy (Wisc.); Mark Petersen, Petersen Dairy Farm (Wisc.); Chrystal Obbink, Prairieland Dairy (Neb.); Steve Ballard, Ballard Family Dairy & Cheese (Idaho); Kam Fierstine, Unilever Henderson Ice Cream Plant (Nev.) and Carolyn DeGroot, Skyridge Farms (Wash.). More information about the awards and sustainable dairy farm practices can be found at www.USDairy.com/Sustainability.
To learn more about Fuel Up to Play 60, visit www.fueluptoplay60.com or "like" the program's
Facebook page
.
Return to Industry Buzz.
05.31.2013