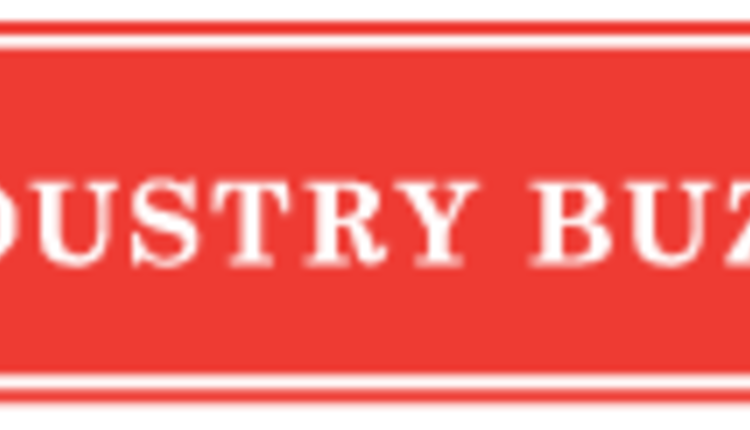 By Bob Cropp, Professor Emeritus
University of Wisconsin Cooperative Extension
University of Wisconsin-Madison
This year milk prices were at their low in March with Class III at $16.93. The Class III price improved to $18.52 in May. But, for June the Class III price will fall back some to about $18.05. Prices are much improved over a year ago when the May Class III price was $15.23 and June $15.63. The lower June Class III price may be attributed to a spring flush in milk production resulting in relatively high dairy product production and increasing stocks of dairy products. While April butter production was slightly lower than a year ago, a 0.3% decrease, American cheese production was 2.4% higher with cheddar up 4.4% and total cheese production 3.2% higher. Nonfat dry milk production was 15.7% lower but skim milk powder production was 110.6% higher reflecting export opportunities. Butter stocks as of April 30th increased 21.8% from March and were 22.2% higher than a year ago. American cheese stocks increased 2.1% from March and were 5.3% higher than a year ago. Total cheese stocks increased 1.3% from March and were 4.5% higher than a year ago.
Commercial disappearance of all dairy products has been running below a year ago with January through March 0.6% lower. Butter and cheese sales have been higher, but fluid (beverage) milk sales were 4.2% lower.
On the positive side for milk prices have been dairy exports. Compared to April a year ago exports of nonfat dry milk/skim milk powder were up 40% for a record volume for any given month. This drew down nonfat dry milk stocks 17% from March. Cheese exports were 6% higher, whey products 13% higher and lactose23% higher. But, after running higher for the first 4 months butter exports was 29% lower. April exports on a total-solids basis were equivalent to 15.7% of U.S. milk production which was a record. This compares to 13.5% of U.S. milk production for all of 2013.
The level of dairy product production and stocks has meant lower dairy product prices. Butter has been below the May average of $1.5796 per pound and as of June 19th it was $1.5075. Cheddar barrel cheese averaged $1.7251per pound for May and is now higher at $1.75.The 40-pound block cheddar cheese have been below the May average $1.8052 per pound and is now $1.725. Western dry whey prices have held steady in the $0.56 to $0.61 per pound range and the price of nonfat dry milk strengthen slightly to the range of $1.67 to$1.72 per pound.
Milk prices should start to increase again in July and peak in October or November. The spring flush is done and milk production declines seasonally during the summer months. And by late summer schools open increasing fluid milk sales and dairy processors and buyers begin to position cheese and butter for the strong seasonal sales period of Thanksgiving through Christmas. The price increase of course will depend upon the level of milk production, domestic sales and exports. Higher milk prices and lower feed costs have improved margins for dairy producers that could stimulate higher milk production. But, also attractive beef prices has encouraged heavier culling of dairy cows and reports of dairy replacements going into feed lots. Unfortunately NASS will not be publishing the July 1st cattle inventory to verify this. The Consumer Confidence Index has improved which could be positive for domestic sales. And exports should remain a positive factor. March and April milk production by the 5 major dairy exporters-EU, U.S., New Zealand, Australia and Argentina was 3.1% lower than a year ago. While recent rains have reduced the drought conditions and improved pastures for New Zealand a lot of cows were culled during the drought which will slow increases in their milk production the start of their next production season later this summer and fall. Forecasts are for the combined total milk production for the 5 exporters to remain rather flat for the remainder of the year. U.S. dairy product prices are also favorable to world milk prices. These conditions should be positive for U.S. dairy exports for the remainder of the year.
Milk production was rather flat for the first 4 months of this year. However, that was still a lot of milk since last year production during this period was 4% higher than the year before. USDA release of May's milk production showed milk production is increasing with production 0.8% higher than a year ago. This is also a lot of milk since May production a year ago was up almost 2%. Western production was lower with Arizona down 1.9%, California -0.5%, New Mexico -1.1%, and Texas -0.8%. Production was slightly higher in Idaho at 0.3%. But, production was running higher in the Northeast and Upper Midwest. Production was up 2.1% in New York, 1.7% in Ohio, 2.3% in Pennsylvania and 2.5% in Michigan. Iowa's production was up 2.9%, Minnesota 1.8% and Wisconsin 1.2%.
As of now market conditions indicate the Class III price could be near above $19 August through October or November. However, current Class III futures are $18.50 or lower during this period. Earlier I had projected the possibility that the Class III price could reach $20 this summer. But, milk production is running higher than anticipated resulting in more dairy product production and dairy stocks. But, I still feel there still is a very good probability that the Class III could reach at least the high $19s, if the increase in milk production does not run much more than 1% above a year ago and domestic sales and exports turn out better. Last year the October Class III price was $21.02, but drought was increasing feed prices and increases in milk production were declining. Looking beyond 2013 into 2014 has a lot of uncertainty with the unknown how this year's crops turn out and resulting feed cost this coming winter. The hay supply could remain tight and prices high. The carryover of hay stocks will be low. May 1st U.S. hay stocks were 34% lower than the year before and the lowest total for May 1st since statistics were first complied. May 1st hay stocks were 55.7% lower for Wisconsin and 45.6 % lower for Minnesota. Both states experienced major winter kill of their alfalfa. Also wet weather has delayed corn and soybean planting in the Midwest and the harvest of the first crop of hay. The delay in first cutting of hay could reduce the number of possible cuttings and total tonnage. So whether feed prices end up lower than a year ago this fall and coming winter is uncertain at this time.
Return to Industry Buzz.
6.20.2013