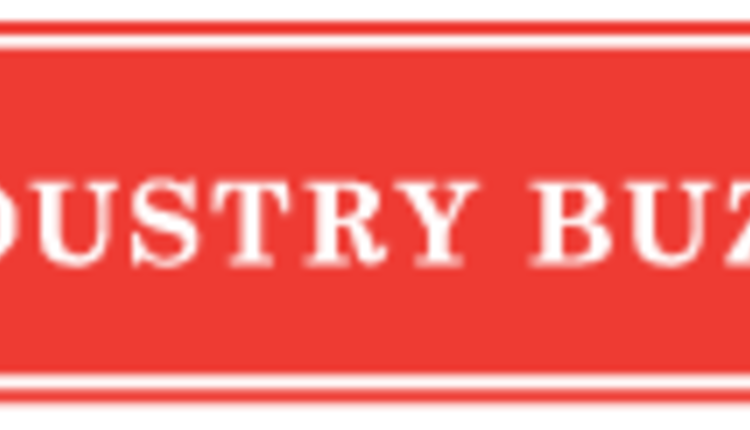 The company that brought the first hybrid alfalfa to the industry in 2001 and announced its second generation in 2009, today announced the launch of the next generation: HybriForce-3400 GEN-3 which will be available from Dairyland Seed beginning this summer. The HybriForce-3400 GEN-3 hybrid alfalfa offers even greater yield performance across all types of cutting management programs, while still providing the increased uniformity and palatability producers have experienced with the first and second generations.
"At Dairyland Seed, we have a unique passion for alfalfa. It's the fourth largest crop by acreage in the U.S., yet no company has the track record of improving alfalfa genetics and technology as Dairyland," says Tom Strachota, general manager of Dairyland Seed, now a seed affiliate of Dow AgroSciences. "Our role is to provide growers with the best alfalfa products in the marketplace, and we take that responsibility very seriously."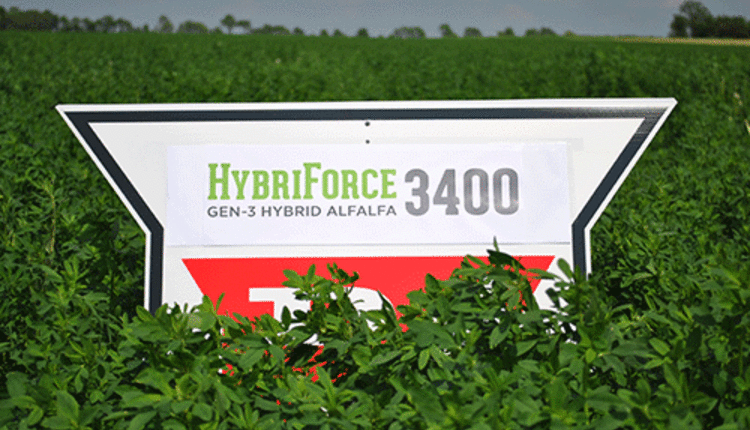 The Proven HybriForce Yield Advantage
According to Tim Clark, forage product manager for Dairyland Seed, HybriForce-3400 GEN-3 is entering the marketplace more extensively tested than any other alfalfa variety in history, and the results confirm HybriForce-3400 outyields the competition.
Clark says GEN-3 has been tested in 21 university state trials in seven states, showing a 12.3 percent yield advantage against competitive alfalfas in head-to-head comparisons. Additionally, GEN-3 has been tested against hundreds of varieties in Dairyland Seed's proprietary testing program. These data show HybriForce-3400 GEN-3 provides a 5 percent bump in yield over GEN-2, and Dairyland Seed HybriForce alfalfas have won 90 percent of trials against competitor varieties.
Predecessors of HybriForce-3400 proved their worth in a unique alfalfa strip trial program. In 2000 Dairyland established the industry's only on-farm alfalfa strip plot testing network, identified as Hybrid Alfalfa Yield (HAY) strip trials. Since then more than 200 locations across nine states have generated thousand of data points supporting the strong performance of HybriForce hybrid alfalfas.
"Before the HAY strip trial program was initiated in 2000, there was no accurate and convenient way to harvest alfalfa strip plots on farms across the country," says Clark. "The extensive on-farm data for the first and second generation hybrids prove the HybriForce yield advantage is real where it counts, in on-farm head-to-head comparisons. It also shows that Dairyland's hybrid breeding investment continues to make genuine progress in improving alfalfa productivity."
The HAY strip trial program also allows for yield performance to be compared across three-, four- and five-cut cutting regimes, and the yield increase is realized regardless of when or how often the stand is cut, adds Clark.
Backed by Sound Research
Developed with the same patented msSunstra™ hybrid alfalfa technology as HybriForce-400 and -2400, HybriForce-3400 maintains the hybrid yield of those elite lines all the way through to commercialization by controlling pollination. This is in comparison to traditional approaches to alfalfa breeding, which suffer from random pollination and inbreeding with each stage of commercial seed increase.
"Growers can feel confident when choosing HybriForce-3400 GEN-3, as it is very closely related to GEN-2, but with a significant parental change that provides the 5 percent boost in yield," says Steve Wagner, alfalfa plant breeder for Dairyland. "It is a real racehorse with top end yields and has a strong defensive disease package which gives 3400 the ability to perform well in a variety of conditions."
Research has shown that HybriForce-3400 hybrid alfalfa performs well in both wet and dry years, through extreme winter conditions and in multiple cutting regimens. GEN-3 maintains the uniformity, palatability, and outstanding leaf-to-stem ratio dairy producers have come to expect from HybriForce products.
"Even when cutting was delayed, HybriForce-3400 showed similar relative feed value and relative forage quality, with higher yields resulting in improved milk per acre compared to other commercial varieties," says Clark. "With its uniformly fine stems, GEN-3 should also pack and store better in silos, resulting in better forage quality at feeding time, more palatability and less feed waste in the bunk."
Investing in Advancements
Introduced in 2001, HybriForce-400 was the first significant advancement in alfalfa genetics in the previous 20 years. In 2009, the release of HybriForce-2400 was announced, and now the dedicated and determined Dairyland Seed research team has advanced its world-class breeding program once again.
"We have been investing in alfalfa breeding and technology since 1977. Thanks to our patented msSunstra™ technology, beyond showing advantages over competitors, our breeding investment continues to show genuine progress in improving alfalfa productivity. As a result, our customers benefit," says Strachota.
About Dairyland Seed
Dairyland Seed began its seed business in 1907 and has built an established dealer network throughout the Upper Midwest, with international sales in more than 20 countries. The business experienced great success under the leadership of Orville and Marie Strachota, entering the field of plant breeding in 1977. Now part of Dow AgroSciences, the family leadership continues through their son Tom and grandson TJ. Dairyland Seed is headquartered in West Bend, Wis.
Return to Industry Buzz.
7.11.2013