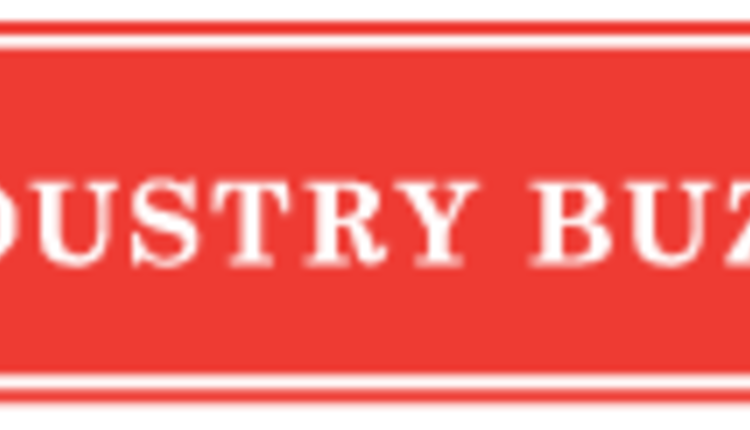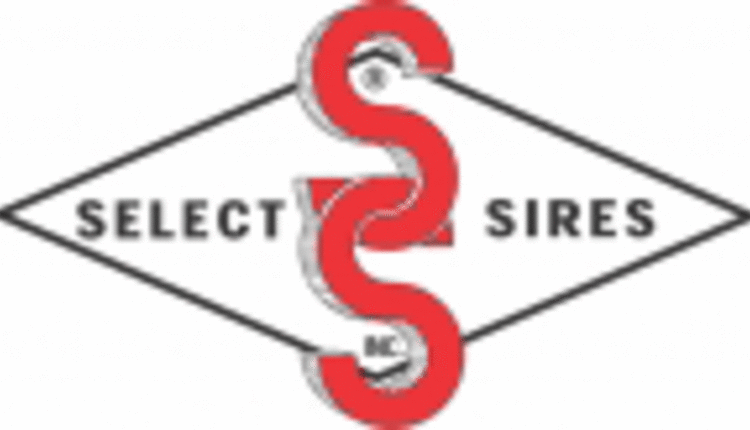 Select Sires remains the home of elite genetics like those of the No. 1 Type and Feet and Leg Composite (FLC) sire, 7HO10506 Maple-Downs-I G W ATWOOD-ET (EX-90) as well as the top Milk bull, 7HO9441 Stouder JAYVEN-ET (EX-94). Two new Red and White Holstein graduates, 7HO10563 MD-Valleyvue CARSON-RED-ET (EX-93) and 7HO10647 Ladinodale AARON-RED-ET are the leading active A.I. Red and White sires for Total Performance IndexSM (TPISM) at +2016 and +1920, respectively. CARSON-RED is the first proven Red and White Holstein sire to exceed +2000 GTPI.
Select Sires has five sires, 7HO10524 Roylane Socra ROBUST-ET (VG-88) (+782 Net Merit $, +742 Fluid Merit $), 7HO10721 De-Su 521 BOOKEM-ET (VG-86) (+683 NM$, +638 FM$), 7HO8361 Kings-Ransom T DOMINGO-ET (VG-88-GM) (+678 NM$, +661 FM$), 7HO8081 Ensenada Taboo PLANET-ET (EX-90-GM) (+666 NM$, +677 FM$) and 7HO10297 Foxberry Bax MCNUGGETS-ET (+660 NM$, +672 FM$) who rank among the top 20 active A.I. sires for Net Merit (NM$). These five sires also rank in the top 20 for Fluid Merit (FM$) while ROBUST (+834 Cheese Merit $), BOOKEM (+737 CM$), 7HO10356 De-Su WATSON (EX-90) (+723 CM$) and DOMINGO (+692 CM$) are top-20 CM$ sires.
Our Type shows
Select Sires is home to the most elite type sires with 10 proven sires greater than +3.00 for Type. G W ATWOOD maintains his No. 1 ranking by climbing to an astounding +4.65 for Type and is the only Holstein sire above +4.0 PTAT. G W ATWOOD is continuing to dominate the tanbark trail, siring several intermediate and grand champions at summer shows. New graduate 7HO10484 Paradise-R SABATHIA-ET (EX-92) (+3.81 PTAT) and 7HO9165 Regancrest S BRAXTON-ET (EX-95) (+3.64 PTAT) are in the breed's top five for Type.
G W ATWOOD is the best feet and legs improver in the breed (+3.74 Feet and Leg Composite) while 7HO10353 Ralma Baxter CHAPTER-ET (EX-92) ranks near the top of the breed (+3.03 FLC), as well.
The Select Sires proven lineup also includes a large number of Udder Composite (UDC) specialists with five sires among the top 20 active and foreign A.I. sires including 7HO10228 De-Su GULF-ET*BY (EX-90) (+3.42 UDC), 7HO10272 De-Su FORK-ET (EX-92) (+3.41 UDC), G W ATWOOD (+3.34 UDC), 7HO10606 De-Su OBSERVER-ET (EX-90) (+3.02 UDC) and 7HO10309 Ernlo Gold Lynn DICKEY (EX-94) (+2.97 UDC).
Once again, JAYVEN is No. 1
7HO9441 Stouder JAYVEN-ET (EX-94) has held the top spot for Milk for over two years. Select Sires leads the industry with 10 sires over +2,000 Milk which includes JAYVEN (+2,859), 7HO9977 Hunsberger Bolton KINLEY (EX-91) (+2,375), 7HO8477 Willow-Marsh-CC GABOR-ET (EX-94-GM) (+2,369), 7HO10172 De-Su MASKILL-ET*BY (VG-88) (+2,255), 7HO10357 De-Su BILLINGS-ET (+2,245) and 7HO10227 De-Su CIMARRON-ET*BY (+2,216). All rank in the top 20 active A.I. sires for Milk.
Leading the way with fitness traits
Select Sires' lineup delivers on Somatic Cell Score (SCS) and Productive Life (PL) especially those carrying the HealthMark™ designation. 7HO10429 Horstyle Moscow MONTNEY (VG-87) (2.42 SCS) and 7HO10148 Gold-N-Oaks Ramos FLAX-ET (EX-91) (2.43 SCS) are the top two active A.I. sires for SCS and are joined by MCNUGGETS (2.48 SCS) and 7HO9107 Ronelee SS DURABLE (EX-90-GM) (2.55 SCS) in the top 20 active A.I. sires for SCS. MCNUGGETS (+6.6 PL), PLANET (+6.2 PL) and ROBUST (+5.8 PL) are among the breed leaders for transmitting long-living, productive cows.
Fertility without compromise
Select Sires is committed to providing highly fertile semen to its customer-owners and continues to be the premier source for high fertility sires with 57 sires that are positive for Sire Conception Rates (SCR). 7HO10000 Big APPLE-RED-ET (+4.9 SCR), 7HO9722 Collins-Pride TS JERMIAH-ET (VG-87) (+4.3 SCR), 7HO9961 Mission-Bell Gold DIENER-ET (EX-90) (+3.5 SCR), 7HO9754 Matt-Dari Sharky DAYTON-ET (EX-92) (+3.2 SCR) and 7HO9989 Morningview MOSEBY-ET (VG-85) (+3.2 SCR) are among the top 15 sires for SCR. Look for the Superior Settler™ designation for the best in fertility.
The future looks bright with these Super Samplers™
Newcomer to the active young sire list, 7HO12008 Cookiecutter Petron HALOGEN, is the new No. 1 GTPI active genomic young sire at +2546 and he leads the industry for NM$ (+926) and Daughter Pregnancy Rate (DPR) (+4.1). 7HO11926 S-S-I Mogul DEFENDER-ET (+2485 GTPI) and 7HO11351 Seagull-Bay SUPERSIRE-ET (+2464 GTPI) are also in the top 10 GTPI active young sires. 7HO11787 Bacon-Hill O MOHAWK-ET is the new top No. 1 Milk genomic young sire (+2,682) while 7HO11118 Mr Atwood BROKAW-ET (VG-86) remains the top Type sire at +4.76. 7HO11596 Scientific B DEFIANT-ET (VG-85) leads Red Carrier and Red and White active genomic young sires for Type at +4.03.
To view a complete list of Select Sires' new graduates and the complete Holstein lineup, visit www.selectsires.com
or contact your Select Sires sales representative.

Based in Plain City, Ohio, Select Sires Inc. is North America's largest A.I. organization and is comprised of nine farmer-owned and -controlled cooperatives. As the industry leader, it provides highly fertile semen as well as excellence in service and programs to achieve its basic objective of supplying dairy and beef producers with North America's best genetics at a reasonable price.

Return to Industry Buzz.



8.23.2013