There is no denying this is one of the busiest seasons during the year. For the average person, it's a combination of the end of the school year and all the activities surrounding that; the finale of spring sports and every other extracurricular event under the sun. It makes for a general chaotic buzz of activity, with seemingly every member of the family needing to go in a different direction.
Add in spring planting and harvests for farm families and it's easy to understand why the chaotic season can bring added stress. Just managing the daily required needs to sustain everyone through it can be a challenge. During those busy seasons, it's okay to wave the white flag and find ways to make life easier.
Where is your biggest trigger for stress this time of year? Well, of things within reason of what we can control, obviously we can't control the weather.

On the domestic side, I know meals this time of year are a huge challenge, whether field meals or for when you're on the go to all those activities. It's okay to find what works best for your crew. Maybe that's meal prep or convenience foods; even fast food is required sometimes! It doesn't have to be elaborate if that adds too much to your literal plate.
What about on the farm side? This time of year always feels like a race against time. There are literally not enough hours in the day to get everything done. What can you hire out to get the job done? We all know that's not always in the budget, so how do we get creative to accomplish what needs to be done? Can you cooperate with neighbors or find ways to job trade or share? Even the simple sharing of equipment can make a huge difference.
There seems to be more busy seasons in the dairy farming life than not. Sometimes that calls for taking a closer look at what adds the biggest load to our plate, whether it's our mental, work, or emotional plate. Get creative and unapologetic in the need for change of those stressors.

And don't ever feel there's any shame in the need for the paper plates!
---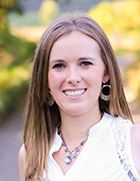 The author is a third-generation dairy farmer from Oregon where she farms in partnership with her husband and parents. As a mother of young sons who round out the family-run operation as micro managers, Darleen blogs about the three generations of her family working together at Guernsey Dairy Mama. Abiqua Acres Mann's Guernsey Dairy is currently home to 90 registered Guernseys and transitioned to a robotic milking system in 2017.