It's officially here — chopping season, and with that comes bunker-covering season. We've reached the point in the year (that will last several months) where we are chopping one crop or another every few weeks. From rye, alfalfa, and barley to sorghum and then corn, there never seems to be a shortage of fields to cut, chop, and store in our bunker silos.
On our family dairy farm, we feed our cattle TMR (total mixed rations), so we keep a large variety of silage stocked year-round to use in daily feed rations for our heifers, market steers, and milk cows. That's why chopping so much forage is important — it's essentially our way of stocking a massive nutrition-packed pantry to last our animals until next year.

Although it gets mundane and a little repetitive at times, chopping is my favorite part of crop farming. When our family is chopping, we go full speed until it gets done. Everyone works together to get things accomplished and be efficient. I've always been one for the hustle and bustle of busy seasons, so I think the atmosphere and quick tempo of chopping time gets me fired up.
Days when we're chopping also tend to be some of the most quintessentially warm and sunny summer days. The vibrant and cheery weather combined with a big goal (of filling the current bunker we're working on or finishing a field or crop of hay) gives me extra motivation and pep in my step. I spend these long days hauling chopper boxes between the field and whichever farm we're working on stocking. It's a lot of tractor time, which allows me to jam to music, catch up on podcasts, or chitchat with one of my nieces or nephews when they tag along.
When we chop, we jump into our routine. My dad takes off with the chopper, I follow behind to the field with a tractor and a few chopper boxes, and my brother takes his post in the blade tracker to pack our silage pile. Depending on the day or the distance we need to travel from the field, we'll get additional people to haul loads in order to keep up, whether that's my fiancé, a family friend, or our part-time hired hand.

Then, when our bunker is full or we finish that crop of hay, we are tasked with covering the bunker silo. This is the downside of chopping season — because it's a real chore to cover these massive silage piles. Plus, we tend to end up covering our bunkers in extreme weather — from the hottest and most humid days to the rainiest and windiest ones. But, in recent years, we've been fortunate to have some added entertainment to keep us going while we cover the silage with thick plastic, lime, and tires.
My nieces and nephews are often there to "help" in their own ways. While they aren't quite old enough to be super helpful physically, the excitement they have from being part of the project is always fun to watch. From helping direct the skid loader driver on where to move the bucket with lime, rolling tires across the pile, or just helping hold down the plastic, these young farmers are learning how much work is involved in reaching such a satisfying goal and end product — all while having fun doing it.
---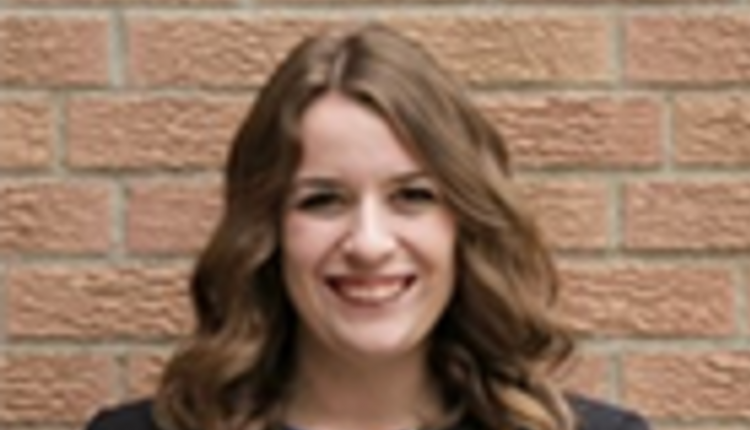 The author dairy farms with her parents and brother near Hawkeye, Iowa. The family milks approximately 300 head of grade Holstein cows at Windsor Valley Dairy LLC — split half and half between a double-eight parallel milking parlor and four robotic milking units. In the spring of 2020, Molly decided to take a leap and fully embrace her love for the industry by returning full time to her family's dairy.