There are 115 more reasons for dairy producers to attend World Ag Expo February 14 to 16 in Tulare, Calif. – the number of registered Holsteins, Red and Whites, and Jerseys that will sell at auction on the grounds during the show's final day.
The auction is being held by the Airoso Family to celebrate 100 years of dairying in the San Joaquin Valley and their long passion for dairy genetics and high-quality animals. Pictured are family patriarch Joe Arioso (right), son Joey (left), and grandson Joseph (middle).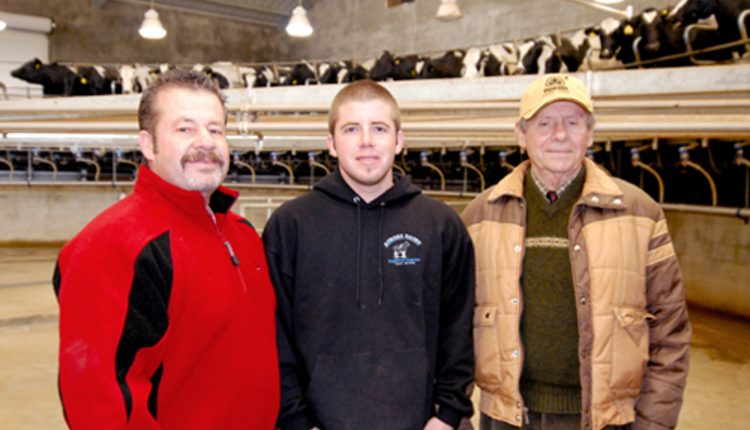 There will actually be three days of activities surrounding the sale. Viewing of animals, plus friendly Airoso Family hospitality, will be offered February 14 and 15 starting at 3 p.m. at the dairy in nearby Pixley. The address is 11275 Road 96.
More lot viewing and a social will be held on the World Ag Expo show grounds on February 16 at 2 p.m., with the auction getting underway as the show closes at 4 p.m. Dinner and live entertainment by Michael Peterson will follow at approximately 7 p.m.
The entire auction catalog can be viewed on the dairy's website at www.airosadairy.com or copies can be obtained by calling Lauren Evangelho at (707) 338-5247.