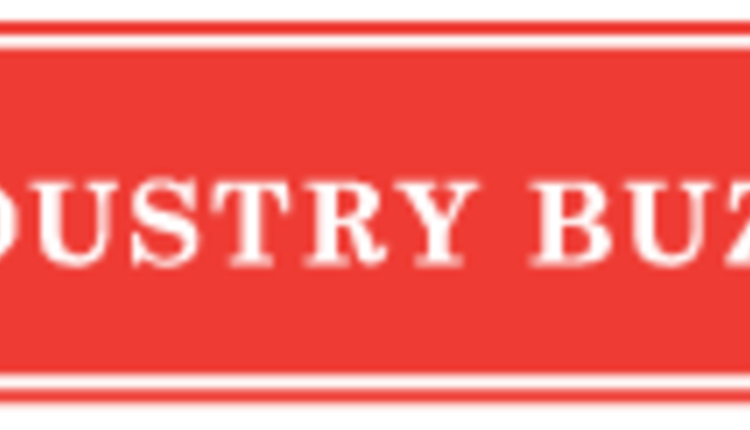 The Wisconsin FFA Foundation recently awarded $31,800 as post-secondary scholarships to 42 Wisconsin FFA members. Scholarships were awarded through annual contributions and endowed funds donated by companies, industry organizations and individual supporters, all of which share the Foundation's passion for agriculture education and leadership development.
"Once again, we were very impressed by the exceptional applicants. Even with more funding to distribute this year to more FFA members, our team still identified 16 additional applicants who were deserving of a scholarship. It speaks to the caliber of individuals that FFA continues developing, and the growing need for partners to support the next step in their educational pursuits," says Rick Daluge, chair of the scholarship selection committee.
Recipients of the 2014 Foundation Scholarships will be recognized at the Wisconsin FFA Convention in June. All Foundation scholarships are awarded to seniors in high school or students currently enrolled in a university or technical college. Awardees are members in good standing of the Wisconsin Association of FFA and have maintained a satisfactory scholastic record.



Beaver Dam FFA, Eva L. Arndt – Robert and Herta Laatsch Family Endowment

Brillion FFA, Erica Lamers – Arnold & Katherine Cordes Endowment

Colby FFA, Jenessa Freidhof – WPS Farm Show Food Vendors

Darlington FFA, Alison Wedig – Wisconsin Agri-Business Association

Dodgeville FFA, Richard Wendhausen – UW-Madison Collegiate FFA

Fort Atkinson FFA, Cierra Essock – Louis M. Sasman Endowment

Freedom FFA, Cole H. Anderson – John & Hattie Van Wychen Endowment

Gresham FFA, Lindsay Anderson – Bernie and Marty Staller Endowment

Horicon FFA, Morgan Brandenburg – Walter and Delores Bjoraker Endowment

Howards Grove FFA, Jordan C. Siemers – Equity Cooperative Livestock Sales Association

Janesville Craig FFA, Kristen Broege – Cooperative Resources International

Lodi FFA, Sydney Endres – Cooperative Resources International

Marshfield FFA, Jamie Gilbertson – Kenneth K. Heideman Endowment

Marshfield FFA, Carissa Haffenbredl – Kenneth K. Heideman Endowment

Marshfield FFA, Emily Gilbertson – Kenneth K. Heideman Endowment

Mauston FFA, Kadence Walsh – ANIMART

Mishicot FFA, Kelly Wilfert – UW-Madison Collegiate FFA

Mishicot FFA, Melissa LeCaptain – Foth Production Solutions, LLC

Montello FFA, Eric Coddington – Blain's Farm & Fleet

Monticello FFA, Clare Gietzel – Rodney O. Kittelsen Endowment

New Holstein FFA, Ashlee Jordan – Kenneth K. Heideman Endowment

New Lisbon FFA, Aaron Frisk – UW-Madison Collegiate FFA (FISC)

Omro FFA, Cassandra Borgardt – Wisconsin FFA Convention Participants

Osseo-Fairchild FFA, Blake Dehnke – ANIMART

Prairie Farm FFA, Michaela Boesl – Wisconsin Agri-Business Association

Randolph-Cambria-Friesland FFA, Dietric James De Jager – Star Blends

Rio FFA, Kelly Falk – Wisconsin Agri-Business Association

Ripon FFA, Sarah Salas – Mary Elstad & Dean P. Gagnon Endowment

Sauk Prairie FFA, Kyle Herbrand – Wisconsin Rural Opportunities Foundation, Inc.

Sauk Prairie FFA, Rachel Leege – Wisconsin Agri-Business Association

Sauk Prairie FFA, Lindsey Lehman – Matthew D. Anderson Endowment

Sauk Prairie FFA, Sally Albers – Blain's Farm & Fleet

Seymour FFA, Bethany Marcks – Elstad Brothers Endowment

Shullsburg FFA, Chet Scott – GROWMARK

Spencer FFA, Leeah E. Luepke – Dr. Virgil & Ann Martinson Endowment

Stoughton FFA, Kaylyn Lund – Harold and Geneva Beals Endowment

Stratford FFA, Samantha Schoenfuss – Matthew D. Anderson Endowment

Tomah FFA, Emma Heser – Matthew D. Anderson Endowment

Verona FFA, Elizabeth Sarbacker – Wisconsin Rural Opportunities Foundation, Inc.

Watertown FFA, Nicole Wright – GROWMARK

Waunakee FFA, Sara Griswold – Equity Cooperative Livestock Sales Association

West DePere FFA, Grace Skarlupka – Foth Production Solutions, LLC
To impact FFA members' lives by donating a scholarship or sponsoring a different award area, please call 608-831-5058 or visit www.WisconsinFFAFoundation.org
and follow the "Partnership Options" link at the left and then click the "Special Projects" button.

The Wisconsin FFA Foundation, a 501 (c)(3) organization, unites individuals, organizations and companies who share a common interest in the advancement of agriculture and community leadership through FFA. You can support today's FFA members by supporting the programs that have been core tenets of the FFA: proficiency awards, career development events, state FFA degrees, sectional leadership workshops, scholarships, chapter awards, agri-science fair, state FFA convention and state officer support. Learn more about the Wisconsin FFA Foundation and sponsorship opportunities by visiting www.wisconsinffafoundation.org .

Return to Industry Buzz.



4.18.2014