New Zealand has followed a similar economic trend to its biggest customer, supplier, and investor, Australia, and it hasn't been pretty. But New Zealand is now beginning to mimic Australia's resource-driven strengths.
According to the most recent installation of
The Economist
, in April, New Zealand recorded its biggest trade surplus in history: NZ$1.1 billion ($890 million) or 7 percent of GDP at an annual rate. Strong product demand has pushed its terms of trade (the price it receives for exports relative to the price it pays for imports) to a 37-year high.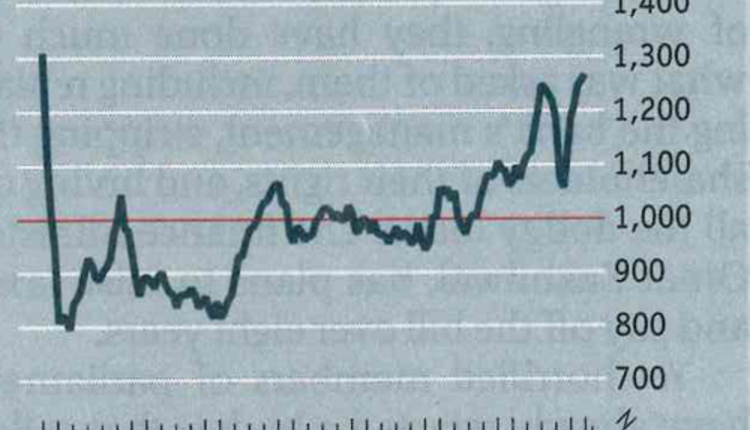 The majority of this surplus is generated by the overseas demand for dairy products. Butter, cheese, and, most importantly, milk powder account for over a quarter of New Zealand's merchandise exports. Currently, New Zealand claims a third of world dairy exports; that is twice Saudi Arabia's share of world oil exports, noted
The Economist
.
A report commissioned by the Ministry of Agriculture and Forestry (MAF) showed that the outlook for New Zealand's dairy is positive, due to high international dairy prices driven by strong global demand from developing countries.
MAF estimates that milk solids production increased 2.4 percent for the year ending May 30, 2011. It is predicting concurrent increases for the next three years. Last year, MAF forecasted milk production to increase by 14 percent, with concurrent increases in the following years.
These initial forecasts were based on three key assumptions: an increase in the number of heifers and cows in milk, the increase in milk solids per cow produced, and weather conditions returning to the 30-year average. In reality, cow numbers increased less than expected, and dry weather early on hindered an increase in milk solids per cow. Hence, the forecasted increase in milk solids was not realized.
In 2010, the volume of whole milk powder exported by New Zealand rose 16 percent, while cheese, butter, and skim milk powder export volumes fell. Whole milk powder sales comprised 37 percent of New Zealand's dairy exports earnings in 2010.
New Zealand has been able to take advantage of the robust dairy demand, strengthened by rising incomes and population growth in developing countries. Milk powder in countries like China underpin high international dairy prices.
New Zealand exports the majority of its milk powder to Chinese consumers wary of local brands damaged by food-safety scandals. Chinese tourists sometimes stock up on baby formula on their travels in order to sell the product back home.
Today, the Chinese market has become New Zealand's top export earning market in 2010, worth 17 percent of total dairy export earnings. China, with 31 percent of New Zealand's whole milk powder exports, has become the single biggest dairy export market, overtaking Algeria and Venezuela as the largest importer.