Speakers Headline Nebraska Dairy Convention February 18
Postponed! The Nebraska State Dairy Convention Scheduled for February 2nd at the Ramada Inn in Columbus, has been postponed until February 18th. We will have the same schedule and agenda at that time.
We have made the decision to postpone after watching the forecast for the last couple days, and they seem pretty convinced that we will get hit with major snow and wind. We do not expect people to be out on the road in the projected conditions, and our farmers need to be caring for their animals.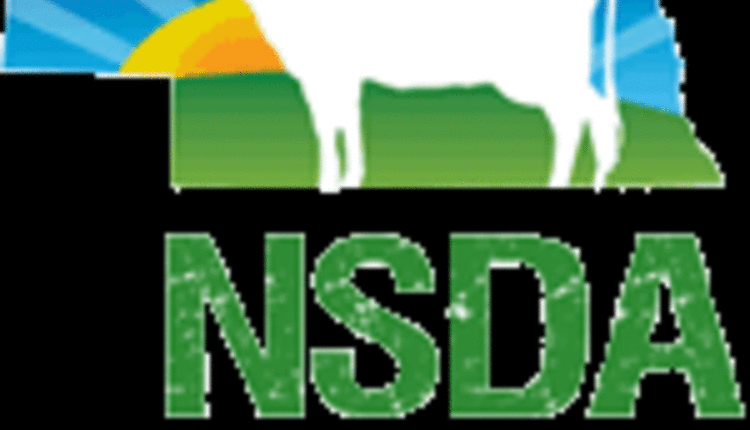 The 2016 Nebraska Dairy Convention on February 2 will bring together dairy farmers and a variety of speakers who can update them on dairy production, promotion and politics. The event, taking place at the Ramada Inn in Columbus, will be headlined by Chris Galen, senior vice president of communications for the National Milk Producers Federation. Galen speaks at the concluding event, a banquet at 6:30 p.m. during which awards are also presented.
Galen is regularly called upon as a national spokesman for the dairy. A graduate of the University of Nebraska, Galen shapes National Milk's messages on issues such as economic policy, environment, food safety and animal health regulations, and international trade. His previous work includes serving as press secretary to Nebraska Congressman Hal Daub and later for Iowa Congressman Jim Lightfoot. He also worked in the White House Press Office and has experience as a Midwest television anchor and reporter.
The Convention is sponsored by the Nebraska State Dairy Association and includes a trade show, the annual meetings of both the Nebraska State Dairy Association and the Nebraska Holstein Association, and various educational sessions.
Kicking off the event at 8:30 a.m. is an update on dairy growth and development, followed by the opening of the trade show and the Nebraska Holstein Association annual meeting at 9:30 a.m.
Dr. Jan Shearer, an Iowa State University veterinarian, discusses treatment and control of lameness in dairy cattle at 10:30 a.m., followed by a checkoff update from National Dairy Council's Mickey Rubin and by Midwest Dairy Council during the noon luncheon.
At 1:30 p.m., Dr. Peter Erickson, New Hampshire state dairy specialist, addresses the topic "Feeding the Pre-weaned Calf." The Nebraska State Dairy Association's annual business session follows at 4 p.m.
The trade show closes at 5:30 p.m., with a reception beginning at 5:45 p.m. with the banquet to follow.
The Nebraska Dairy Convention is free to all Nebraska dairy farmers, families and guests. Pre-registrations are due January 25, in order to be included in meals. Attendee and sponsorship registration forms are available at nebraskamilk.org. Questions about the convention can be directed to Rod Johnson, Nebraska State Dairy Association, at 402-261-5482 or rod@nebraskamilk.org.
Return to Industry Buzz.
1.22.2016