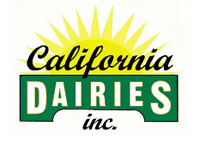 Olga Longan has joined the California Dairies, Inc. (CDI) executive team as senior vice president and CFO. Longan will be responsible for the financial, accounting, treasury, information technology and risk management functions within CDI. Based at CDI's corporate headquarters in Visalia, Calif., she will report to CEO, Andrei Mikhalevsky.
Longan joins CDI with 25 years of finance experience as CFO and controller with expertise in the areas of acquisitions, negotiations, business development and information systems strategy. Longan was most recently with HM.Clause, an international company dedicated to the development of high quality vegetable seeds, where she was the global chief financial officer. Her previous experience includes CFO at NutraCea, partner at Tatum Partners, vice president and controller at Wal-Mart and CFO of Ford Motor Company of Brazil. Longan is a graduate of Mercer University, Stetson School of Business and Economics with a Master of Business Administration degree in finance and accounting/tax, and she received a Bachelor of Science degree from Florida Atlantic University in business administration.
"As CDI expands its global reach, Olga's robust background in the areas of international finance, strategic planning and implementation, commodity hedging and information systems strategy will strengthen CDI's ability to more efficiently respond to the market's needs. Furthermore, her extensive international experience complements CDI's vision to become the leading source of dairy nutrition for a healthy world," said Andrei Mikhalevsky, CEO.
About California Dairies, Inc.
California Dairies, Inc. is the largest member-owned milk marketing and processing cooperative in California producing 43 percent of California's milk. Co-owned by more than 390 dairy producers who ship 17 billion pounds of Real California Milk annually, California Dairies, Inc. is a manufacturer of quality butter, fluid milk products and milk powders. In addition, California Dairies, Inc. is the home of two leading and well-respected brands of butter – Challenge and Danish Creamery. California Dairies' quality dairy products are available in all 50 United States and in more than 50 foreign countries. For additional information on California Dairies, Inc., visit
www.californiadairies.com
.
Return to Industry Buzz.
2.25.2016