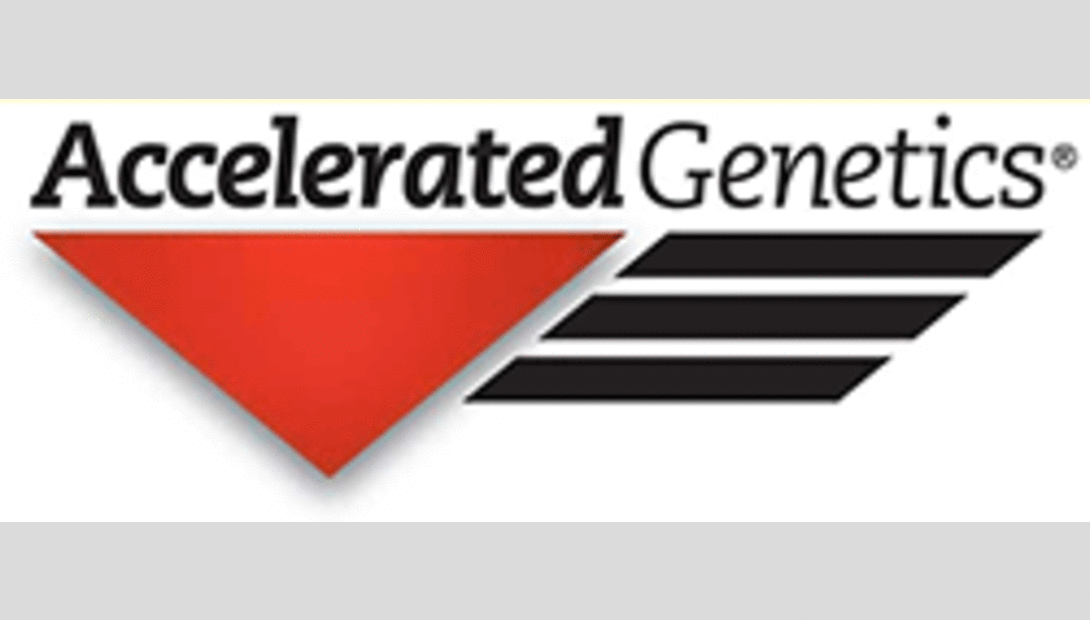 Accelerated Genetics
strives to be the producer's trusted first choice. With customer's needs in mind, Accelerated Genetics has aligned itself with Zoetis in a synergistic relationship that allows customers to choose genetics for a healthier and more profitable herd. The Dairy Wellness Profit Index (DWP$) and Wellness Trait Index™ (WT$™) are Zoetis' new indexes focusing on overall cow health that Accelerated Genetics is incorporating into its sire data.
The DWP$ and WT$ are backed with over 10 million lactation records recorded by Zoetis. These new indexes provide direct indication of the genetic risk factors for six of the most common and costly animal health challenges on dairies: Mastitis, Lameness, Metritis, Retained Placenta, Displaced Abomasum, and Ketosis.
"We are excited to be able to offer the new Dairy Wellness traits from Zoetis for Holstein cattle," states Albert Reurink, Accelerated Genetics Vice President Sales and Genetics. "The Wellness traits are additional selection tools providing customers with information that allows them to create healthier, long-lasting cattle, improving their farm's sustainability and profitability."
Dairy Wellness Profit Index (DWP$):
A genomic test that includes a multitrait selection index based on novel health traits along with other economically important traits that affect dairy production, profitability and salable milk. DWP$ combines production, fertility, type and longevity traits, as well as the new wellness traits, providing the opportunity to make more profitable animal rankings and decisions.
Wellness Trait Index™ (WT$™):
This multitrait selection index focuses solely on wellness traits - mastitis, lameness, metritis, retained placenta, displaced abomasum, ketosis and polled. This selection index directly estimates differences in expected profitability related to differences in genetic risk for disease.
Holstein sires that rank well for both DWP$ and WT$ will be designated with a Wellness icon on all Accelerated Genetics' sales materials and
website
starting with the April 2016 Dairy Sire Summary.
Return to Industry Buzz.
3.04.2016