Presented by Michigan Dairy Memorial and Scholarship Foundation for 2015-16
Paul Dunneback of Grand Rapids, Mich., was chosen as the 2015-16 recipient of the Velmar Green Scholarship from the Michigan Dairy Memorial and Scholarship Foundation Inc., at Michigan State University (MSU). The $3,500 scholarship is named in honor of innovative dairy leader C. Velmar Green of Elsie, Mich. The award is presented to a second-year student in the MSU Institute of Agricultural Technology dairy management certificate program.
Dunneback is the son of Max, Sr., and Linda Dunneback. He received the award based on his academic achievements, involvement in extracurricular activities and interest in returning to his family's dairy and beef operation after graduation.
While at MSU, Cole completed a sales internship with Alta Genetics in Michigan, Indiana and Ohio. He also participated in the MSU and National Dairy Challenge contests in 2015.
The Velmar Green Scholarship was established in 2009 by the Michigan Milk Producers Association (MMPA) to recognize Green for his 40 years of service to the MMPA board of directors. Green is the owner of Green Meadow Farms, Inc., one of the largest herds of registered Holsteins in North America and home to an on-site teaching laboratory for MSU College of Veterinary Medicine students. He has held leadership positions with milk marketing groups, breed associations, the Dairy Herd Improvement Association (DHIA), the Michigan Cattlemen's Association, university advisory groups and agriculture lending organizations. Green was the 2012-13 chairperson of the Michigan Commission of Agriculture and recognized by the World Dairy Expo as the Dairyman of the Year in 2013.
The Michigan Dairy Memorial and Scholarship Foundation awarded $95,000 in scholarships to 33 MSU students pursuing dairy industry-related programs of study for the 2015-16 academic year.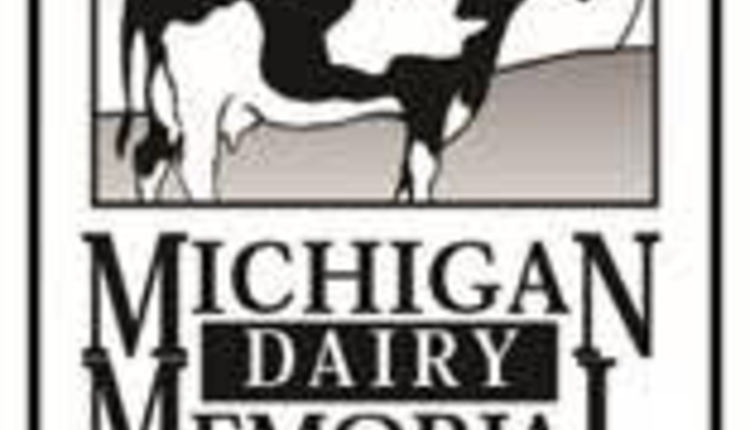 For information on making contributions to honor members of the dairy industry or to support student scholarships, please contact the MSU College of Agriculture and Natural Resources External Relations at 517-355-0284. To learn more about the Michigan Dairy Memorial and Scholarship Foundation, contact Dr. Miriam Weber Nielsen in the MSU Department of Animal Science www.ans.msu.edu at 517-432-5443.
Return to Industry Buzz.
3.7.2016