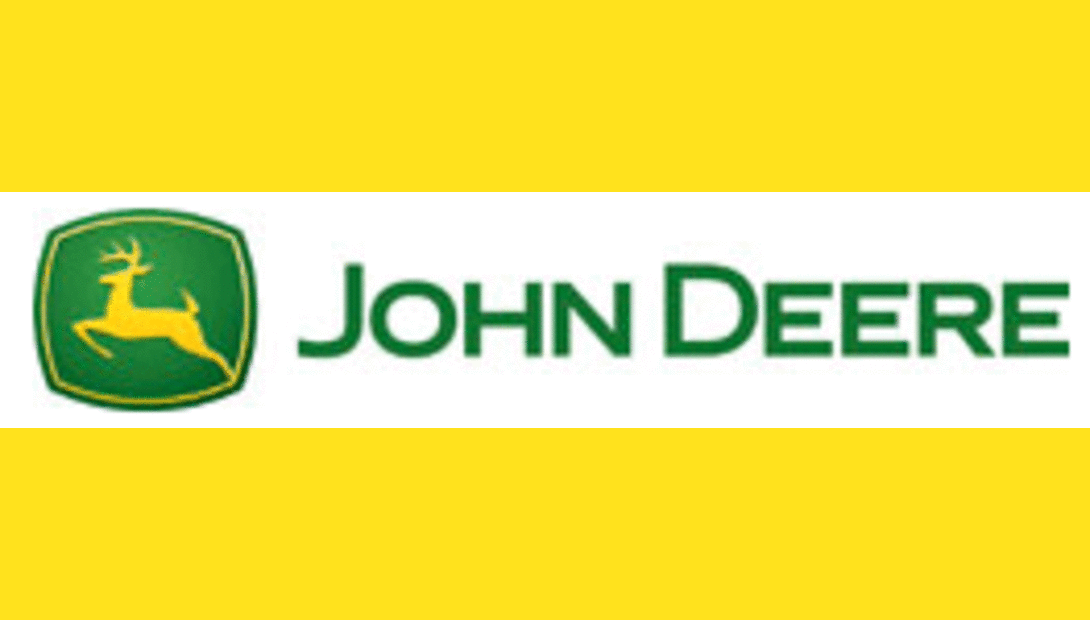 Several years in the making and designed with direct customer feedback, John Deere is introducing four Final Tier 4 G-Series skid steers (312GR, 314G, 316GR, 318G) and one compact track loader (317G). These new machines were designed to level the playing field for today's rental, ag material handling, construction and landscape customers. The five models, including three vertical and two radial-lift options, boast big reliability and serviceability, and are full of customer-requested features aimed at improving operator and machine productivity, and uptime, and lowering daily operating costs.
"With the addition of these new G-Series models, John Deere now offers a full line of skid steers and compact track loaders to meet the quality, performance and price point needs of today's customer," said Gregg Zupancic, product marketing manager, John Deere Construction & Forestry. "Customer input led to increased durability, higher engine power, improved fuel capacity and updated cab and productivity features, so when customers buy or rent a John Deere G-Series machine, it isn't just an easy decision, it's one they can make with total confidence."
The G-Series machines feature an improvement in horsepower-to-weight ratios and an optimized boom design that enables lift heights over 10 feet on the vertical lift models and a 20 percent increase in breakout forces on the radial-lift models. With the option of a radial or vertical lift, customers can now choose the Deere system that best fits their application needs.
G-Series Skids Steers & Compact Track Loaders
The new vertical-lift design on the 314G (51 hp), 318G (65 hp) and 317G (65 hp) provides excellent all-around visibility with clear sight lines both above and below the boom to enable easier grading in tight spaces, plus the low-profile rear-hood design expands rear views.
The radial-lift option used on the 312GR (51 hp) and 316GR (61 hp) offers an exclusive one-person boom lockout system for safety that can be activated from within the cab. The lift system is designed for lower maintenance and optimal digging performance, and is ideal when more reach is needed at mid-range lift heights - such as dumping over a foundation wall, backfilling or loading a flatbed trailer. These machines are also ideal for work in small areas or indoor operations.
The 316GR, 318G and 317G offer 24 percent more engine power and all G-Series machines provide 11 percent additional fuel capacity over previous models for daylong productivity and uptime. A durable, high-performance Yanmar Final Tier 4 engine and hydraulic powertrain provide maximum pushing power, and boom and bucket productivity. The optimized power-to-weight ratio also helps deliver more usable power, resulting in faster cycle times on the job site.
John Deere designed an all-new operator station for the G-Series, featuring many of the same comfort, space and visibility refinements originally introduced on the E-Series machines. A swing-out cab door creates a wide-open entryway and flat floors allow easier entry and exit, along with more foot and legroom. The cabs and floors are sealed and pressurized to keep out dust and excess noise, and a footwell clean-out makes debris management easier than ever, minimizing costly maintenance and downtime.
The new skid steer economy models 312GR (radial lift) and 314G (vertical lift) were purpose built for simplicity, reliability and durability, and include a key set of standard features for the entry-level customer. The higher performance 316GR and 318G models offer several customer-driven features, including 2-speed, air-conditioning, electrohydraulic (EH) joystick controls, an enhanced lighting package and a new self-level and ride control combination that features shock-absorbing boom cylinders that cushion bumps, helping retain full bucket loads while navigating over rough terrain.
G-Series Skids Steers & Compact Track Loaders
Flexible control choices on the 316GR and 318G allow contractors to choose between standard foot and hand controls, optional hands-only controls or enhanced (EH) joystick controls that are switchable between ISO- and H-patterns.
All G-Series models are compatible with more than 100 available
Worksite Pro™ attachments
for optimal job site performance.
To learn more, visit http://www.johndeere.com or contact your local John Deere dealer.
About Deere & Company
Deere & Company (NYSE: DE) is a world leader in providing advanced products and services and is committed to the success of customers whose work is linked to the land - those who cultivate, harvest, transform, enrich and build upon the land to meet the world's dramatically increasing need for food, fuel, shelter and infrastructure. Since 1837, John Deere has delivered innovative products of superior quality built on a tradition of integrity. For more information, visit John Deere at its worldwide website at http://www.JohnDeere.com.
Model Highlights
312GR Skid Steer Loader


51 hp; 1,550 lb rated operating capacity

The smallest, most compact radial-lift skid steer, this model is perfect when more reach is needed at mid-range lift heights.

Unmatched visibility and a tight turning radius make this machine ideal for work in small areas or indoor operations.

Tire options are available to allow for a narrow machine width of less than 5 feet.
314G Skid Steer Loader


51 hp; 1,760 lb rated operating capacity

The smallest vertical-lift skid steer

Perfect for loading trucks or mixers where more reach and lift height are needed at the top of the lift path
316GR Skid Steer Loader


65 hp; 1,750 lb rated operating capacity

A powerful radial-lift-path skid steer

Ideal for heavy-duty digging, grading, backfilling or placing materials
318G Skid Steer Loader


65 hp; 1,945 lb rated operating capacity

Vertical-lift design maximizes lift heights and all-around visibility.

Clear sight lines both above and below the boom enable easier grading in tight spaces or next to buildings.
317G Compact Track Loader


65 hp; 2,125 lb rated operating capacity

Simple track tensioning, easy access to greasing locations, swing-out hydraulic oil coolers and large access points for debris removal minimize downtime and costly maintenance.
Return to Industry Buzz.
3.8.2016