Select Sire Power announces recipients of the 2016 Wayne Dudley Scholarship. Since the formation of Select Sire Power in 2000, the program has awarded over
$150,000 to students pursuing agricultural careers in our membership area from Maine to Florida.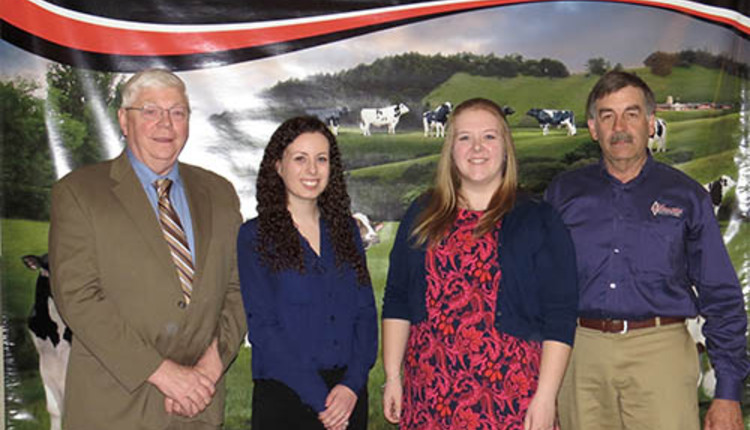 Photo caption: The scholarships were presented at our Annual Meeting and two recipients were able to attend. Pictured from left to right is Select Sire Power Board of Directors President, Dr. Robert Cruikshank, Gabrielle Domagala, Ashley Mohn and Scholarship Committee Chairperson, Steve Craun.
"The Select Sire Power Board of Directors remains committed to supporting the sons and daughters of our member owners to ensure strong agricultural leadership in the years ahead. The scholarship program recognizes the many talented young people that come from the Select Sire Power area and encourages them with additional financial support," says Kirk Sattazahn, Director of Marketing for Select Sire Power.
Jessica Currie is the recipient of the $3,000 Wayne Dudley Scholarship. She is the daughter of John and Colleen Currie of Currie Valley Dairy in Tully, N.Y. A senior at Morrisville State College, Currie will graduate with a Bachelors degree in agricultural business and an Associates degree in dairy science. Following her graduation, she intends to continue working in the agriculture industry incorporating her passion for education to improving the relationship between consumer and farmer.
Seven other students were also awarded scholarships. Casey Baxter, Columbia X-­?roads, Pa., daughter of Calvin and Veronica Baxter. Ashley Mohn of Womelsdorf, Pa., daughter of Steve and Karen Mohn. Danielle Angell, Cortland, Pa., daughter of Mason and Tammie Angell. Gabrielle Domagala, Boonville, N.Y., daughter of Robert and Nancy Domagala. Shelby Hahn, Sabillasville, Md., daughter of Terry and Teresa Hahn. Dorothy Long, Keysville, Va., daughter of Robert Long. Carly Shaw, Fairplay, Md., daughter of Robert and Michelle Shaw.
Applications were judged by the Select Sire Power Board of Directors. The application included information on education, leadership roles and industry involvement. Applicants also answered questions regarding various agricultural topics from the use of technology to consumer relations.
Each of these recipients represents quality young professionals in the dairy industry. These individuals excel in the classroom, provide valued leadership in agricultural clubs and organizations and play integral roles in their home farming operations. Select Sire Power wishes the best to these outstanding individuals in their future successes.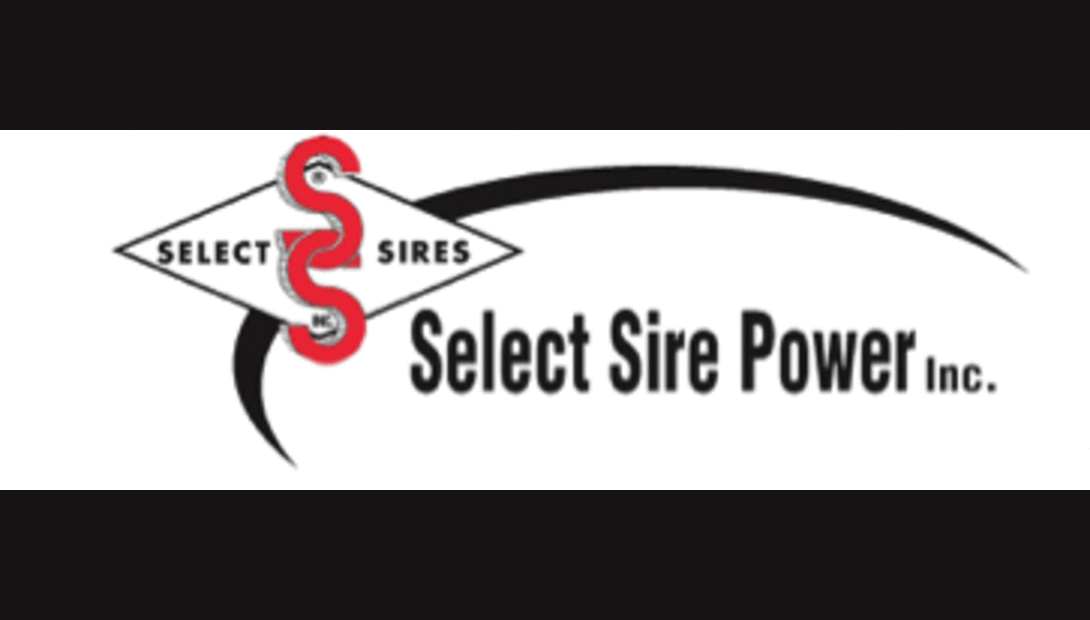 Select Sire Power is one of nine member cooperatives that form Select Sires, Inc., North America's largest and most successful AI company. Covering the East Coast sales area from Maine to Florida, Select Sire Power is committed to helping our member-­?owners be more successful. Dairy and beef cattle producers trust Select Sire Power to deliver all of their genetic and reproductive needs.
Return to Industry Buzz.
3.8.2016