The Green-Rock Sale was held on Saturday, March 19 at the WFA Auction Facility in Brooklyn, Wis. The sale averaged $2,117 on 68 live lots.
"Coming into this sale, this is one of the best groups of deep-pedigreed, good cow family lineups we've ever cataloged," said Trent Hendrickson, sale chair.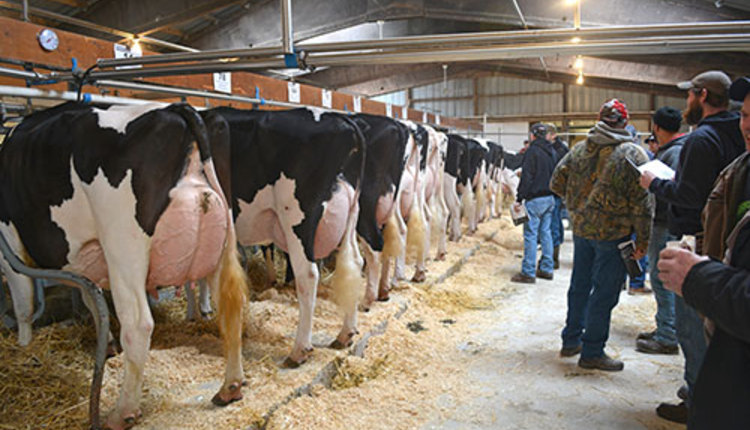 Top seller
Topping the sale, selling for $5,700, was Gundys Brendal Audra, consigned by Rob Gunderson of Shannon, Ill. Audra was purchased by Leane Dammen of South Wayne, Wis.
Second high seller
Second high, selling for $3,800, was Heritage-E Daytime-ET consigned by Sarbacker & Evangelo of Whitewater, Wis. Daytime was purchased by Todd Kronberg of Milton, Wis.
Third high seller
The third high seller sold for $3,600, Stranshome Genevieve-Red, consigned by Douglas Lemke of Chilton, Wis. She was purchased by Myron Turk of Brooklynn, Wis.
Fourth high seller
Selling for $3,300 was Kamps-Hollow Acrazyone-ET. She was consigned by Richard Kamps of Belmont, Wis., and purchased by Aaron Breunig of Juda, Wis.
Fifth high seller
Fifth high seller sold for $3,300. She was Hoesly Rdbrst Kiana-Red-ET, consigned by Sarbacker Cattle Co. of Belleville, Wis. Kiana was purchased by John Hulbert of Monticello, Wis.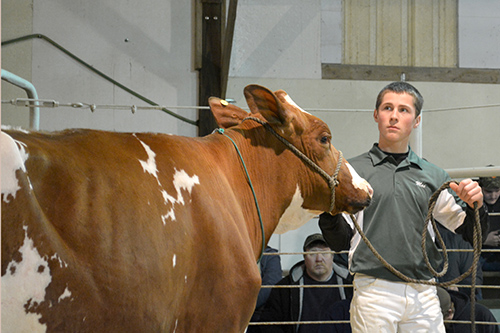 "When the animals came in, they looked the part and sold well considering market conditions," said Hendrickson. "We are very pleased for both the buyers and the sellers of the sale. We're looking forward to seeing the quality of pedigrees and animals next year's sale brings."
The sale was hosted by the Green and Rock County Holstein Breeder Associations. Sale committee chairs included Trent Hendrickson and Todd Hoesly of Green County and Nicole Miller-Speich of Rock County. Creighton Barker served as the auctioneer and Brian Behnke read pedigrees.
Next year's sale will be on Saturday, March 18.
Return to Industry Buzz.
3.30.2016