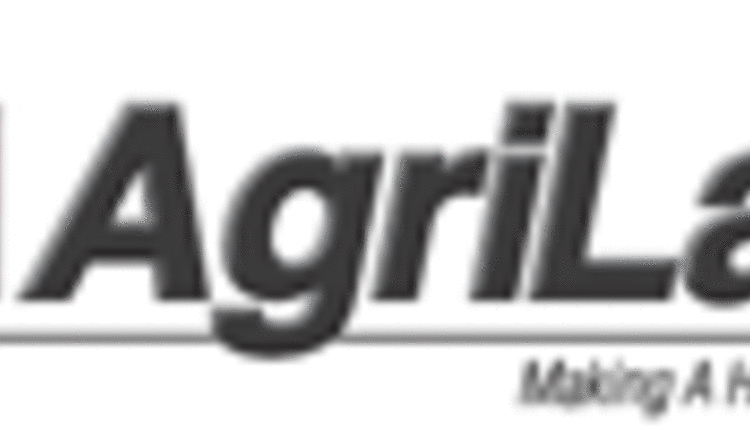 One Beef and One Dairy Veterinarian to Each Receive $5,000 Grants From AgriLabs
In collaboration with the American Association of Bovine Practitioners (AABP), AgriLabs
is offering an award to two veterinarians – one beef and one dairy – to encourage and fund recent graduates in their post-graduate continuing education efforts. Named as a tribute to Bruce Wren, D.V.M., Ph.D., each award will provide $5,000 for professional development training so these practitioners may better serve their producer-clients. Completed applications are due July 15, 2016, and the presentations will be made at the annual AABP business meeting and awards luncheon. "The gap between the number of veterinarians available to serve dairy and beef producers and the actual need is increasing at an alarming rate," says Steve Schram, AgriLabs president and CEO. "The grants will encourage these veterinarians to remain in large animal medicine by providing a significant resource for self-directed professional development."

Developing the Innovative Award
"Following graduation, the responsibility for professional development falls squarely on the shoulders of the recent graduate," says Dr. M. Gatz Riddell, AABP executive vice president and member of the planning committee. "Yet, the years after graduation are a key time when veterinarians not only gain experience, but also are likely to decide whether to continue in practice or move into other career paths. The AgriLabs $5,000 awards are instrumental in helping veterinarians gain more experience in individual animal and herd production medicine, helping them bring value to their producer-clients and enhance their own professional lives for years to come."

Create Your Award
The grant process allows applicants to determine the best use for the $5,000 grant from AgriLabs and judging will be based on three primary criteria:



The applicants' professional development plan, which describes the skills/knowledge they would like to improve to become a more valuable resource for their producer-clients.

How the $5,000 will be utilized to fulfill the professional development plan.

Letters of reference from three individuals (including at least one producer and one veterinarian) who have firsthand knowledge of the applicant's practice experience and educational interest.


"What is especially exciting about the AgriLabs Dr. Bruce Wren awards are the variety of the plans, programs and educational goals that applicants have submitted as a means of expanding their skill sets and becoming more proficient in bovine medicine," says Riddell. "The professional development plans funded by the $5,000 grants from AgriLabs have included participation in technical- and business-oriented short courses, advanced educational training, and mentoring opportunities with an exemplary veterinarian. While each applicant's background, experience and future direction will differ, the AgriLabs awards will benefit participating veterinarians, their producers and the industry at large."

To Apply
A full description of AgriLabs Dr. Bruce Wren Continuing Education Awards and a link to the application forms are available HERE. The application may be completed online and all materials must be postmarked on or before July 15, 2016. The awards are open to individuals who graduated with a DVM/VMD degree between June 1, 2005, and June 1, 2015. An applicant does not need to be a member of the American Association of Bovine Practitioners. The professional development opportunity described in the application can apply to either individual animal medicine (e.g., diagnosis, treatment, surgery, case management, pain management, patient welfare) or herd production medicine (e.g., records analysis, disease prevention, production enhancement, benchmarking, biosecurity, food safety). Agrilabs:

Sustaining the Legacy of Continuing Education
These AgriLabs veterinary awards are named in honor of Bruce Wren, D.V.M., Ph.D., who is highly regarded for his commitment to both practical and formal continuing education. "Dr. Wren's service to the profession as a practitioner, a teacher, a veterinary pathologist and a technical services veterinarian has been exemplary," says Schram. "AgriLabs is so pleased to give back to the profession in his name with this significant award. Whether the veterinarians receiving these $5,000 continuing education grants come from single-veterinarian or multi-practitioner practices, or from areas with high or low beef and dairy concentrations, this investment will be good for bovine medicine."



Return to Industry Buzz.




3.31.2016