ABS Global Graduates 18 Sires with Continued Focus on Profitable Genetics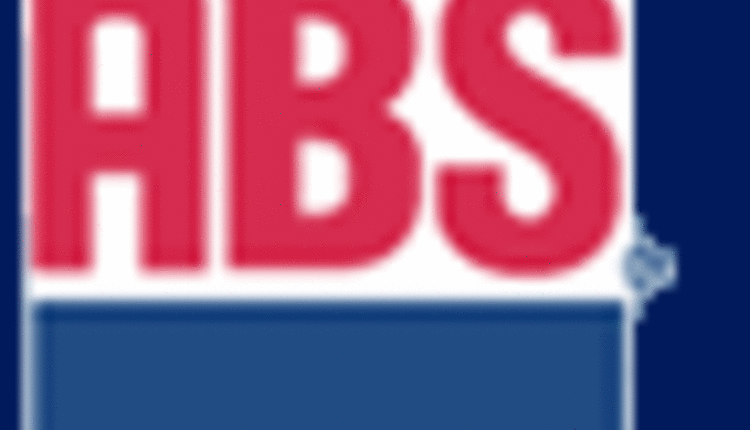 ABS® Global,
the world's leading provider of genetic improvement solutions and reproduction services, is excited to graduate 18 sires into its proven sire lineup that provide a wide-variety of desirable traits to each type of dairy producer around the world.
"We want to be the best at maximizing customer profitability through genetic progress. And, whether focused on a more efficient operation, individual cows, or the bottom line-our recent graduates, and our entire sire lineup, provide dairymen around the globe with countless opportunities to make their herds more profitable," says Saskia Korink, Chief Operating Officer. "It's simple-our genetic solutions provide the right combination of efficiency, health, productivity, calving ease, fertility, and pedigree diversity to help our customers succeed."
Graduating 18 sires is just one of many big things happening at ABS. ABS Global continues to provide revolutionary genetic selection tools such as patent-pending
TransitionRight™ Genetics
-which was expanded last week to include the
Jersey breed
. These product launches support our new customer promise: Profit From Genetic Progress. The excitement doesn't stop there! ABS also recently acquired
St. Jacobs ABC
-further demonstrating our commitment to offer customers elite high-type genetics.
"Whether you're looking for a balanced sire to provide you with a lifetime of profitability, or hoping to introduce superior type genetics into your herd, ABS understands your needs and is building a lineup to help you be more sustainably profitable," says Mitch Amundson, Global Dairy Brand Manager. "I am excited to introduce you to our newest globally-proven sires that bring you a variety of traits to help your operation succeed."
ABS GLOBAL'S APRIL 2016 GRADUATES
29HO16580 MATCHLESS (BOOKEM X MAN-O-MAN)


Best for heifer pens

Increased production coupled with high type

Same family as high TPI proven sire, 29HO16333 ALTHEA

From the admirable GOLD-N-OAKS S MARBELLA-ET VG-89 @ 2yr
29HO16546 REDWOOD (ROBUST X PLANET)


Tremendous milk and DPR combination

5-star RWD® Sire Fertility

Use with confidence in heifer pens

+692NM$ and A2A2
29HO16607 ZUMA (ROBUST X PLANET)


Reduce stature while improving production, fertility, and longevity

Heifer pen specialist

+660NM$ and A2A2

4-star TransitionRight
29HO16575 YENNY (BRONCO X SHOTTLE)


Calving ease specialist

Chart topping milk with solid components

Daughters earn their keep with +578NM$

From the time-tested Manfred Yadda family at Coyne Farms
29HO16553 SKEETZ (ROBUST X PLANET)


From the family that brought you the ABS Global icon 29HO13387 Shout

Breed-leading productive life for long-life cows

5-star TransitionRight

Calving ease specialist
29HO16558 WAMPLER (ALTAIOTA X PLANET)


Defines profitability with high protein production

Powerful pedigree of AltaIota x Planet x Burt x Lancelot

4-star RWD Sire Fertility

Increases teat length
29HO16593 ALPHABET (SHAMROCK X RAMOS)


Breed leading, elite calving ease

Extreme daughter fertility

5-star RWD Sire Fertility and 4-star TransitionRight

Reduce frame size and improve efficiency
29HO16630 MARCELL (SHAMROCK X MAC)


Incredible daughter fertility coupled with moderate frame size

Perfect for heifer pens

5-star TransitionRight
29HO16504 SONIC (OBSERVER X JEEVES)


Tremendous udder and milk quality improvement

Breed leading DPR

Unique pedigree of Observer x Jeeves x Marsh x Finley from SNOW-N DENISES DELLIA family

5-star TransitionRight and A2A2
29HO16490 HARRYWINSTON (SUPER X SHOTTLE)


Type and fertility together in one package

5-tar TransitionRight

Same family as high TPI proven sire, 29HO16333 ALTHEA

From the admirable GOLD-N-OAKS S MARBELLA-ET VG-89 @ 2YO
29HO16453 DUNHAM (SNOWMAN X GOLDWYN)


4-star RWD Sire Fertility

Type and production improvement

Unique Snowman x Goldwyn pedigree
29HO16503 SPARKY (ROBUST X SHOTTLE)


+578NM$ for daughters that contribute to your bottom line

Excellent for heifer pens

High components in addition to longevity and efficiency

From the highly-respected Wesswood-HC Rudy Missy family
29HO16549 MEMPHIS (O-STYLE X RAMOS)


High production and protein sire

The picture of profitability

High fertility and calving ease contained in a moderate frame

4-star TransitionRight
29HO16532 CANNON (ROBUST X ALEXANDER)


High production without type compromise

4-star RWD Fertility

Widely popular as a past global Primetime sire
29HO16654 PATRON (BOOKEM X O MAN)


High satisfaction sire

Positive DPR combined with calving ease and solid type

4-star RWD Sire Fertility and 5-star TransitionRight

Bookem brother to popular 29HO16322 Hurst
29HO16548 SIXTO (BOOKEM X SANDY)


Stylish, productive daughters

Perfect type-focused sire for the heifer pens

A Bookem from the same family as 29HO14627 Soto
94HO16496 DECLAN (AFTERSHOCK X GOLDWYN)


Proven type specialist

Aftershock x Goldwyn Dana Rae EX-95 x Durham Debutante Rae EX-92

Combines Shottle, Goldwyn, Durham with the Roxys and Adeens
29JE3830 DAZZLER (PREMIER X RESTORE)


Breed leader for PL and among the highest for JUI

Improves component test and SCS for higher quality milk

Daughters are great commercial cows with style

From the accomplished "Daffy" maternal line
For more information about ABS sires, including our recent graduates, TransitionRight™ Genetics, or the St. Jacobs acquisition, please contact your ABS sales representative or visit the ABS website at
www.absglobal.com
.
Return to Industry Buzz.
4.12.2016