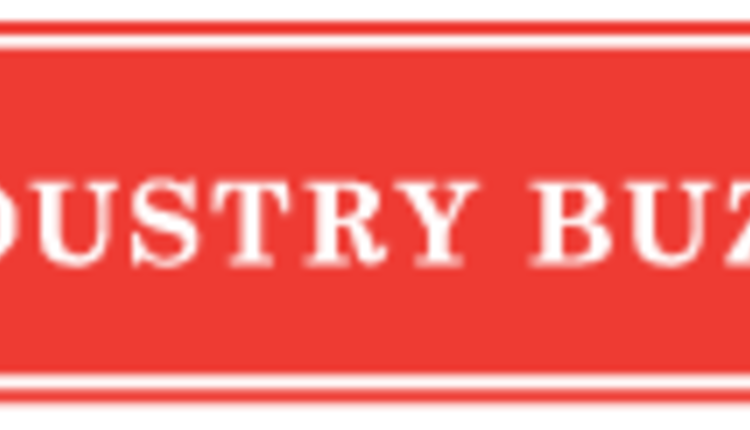 By Jim Dunn
Professor of Agricultural Economics, Penn State University
Market Psychology
The Class III price in March was nearly unchanged from February, while the Class IV price was down $0.75. The butter price was down 6 cents to $1.98. There was no precipitous drop, but rather just a gradual downward drift. European Union milk production, which has been up since quotas ended last spring, seems to be stabilizing. Likewise, New Zealand and Australia milk production are pretty stable. However, U.S. milk production is entering the spring flush, which always creates local surpluses. The lack of markets for this additional milk in the Northeast last year led to marketing challenges, which may recur this year as well. The big challenge remains less access to export markets with the strong dollar.
Although the currencies of the other exporters are up a bit from last month, the U.S. is still an expensive market for international buyers. Cheese markets are essentially unchanged from January at $1.526/lb., having recovered by 9¢/lb. since early March. Cheese futures prices are higher as the year progresses, but only by about 10¢ until yearend. The dry products are down about 2.5% since last month, reflecting the weak export markets. The March Class III price of $13.74 is 0.5% lower than February, while Class IV is down 5.6% at $12.74. The domestic demand for dairy products is lethargic and all of our dairy exports are still affected by unfavorable currency values. The New Zealand's dollar is up 1.5% and the Euro and the Australian dollar are both 3.5% higher than a month ago, but all three are still well below their values during most of 2014. China's economic woes continue, although there are hints of recovery. China has ended its corn inventory support program and will allow the world market to set domestic corn prices, which should increase grain purchases once inventories decrease. Having its grain amarkets become more market driven will influence world grain and feed markets, and if its crop agriculture becomes more efficient, ultimately China may become more self-sufficient in feed crops. Milk production in the world continues to rise, with a 3% increase over last year through February. Exports of dry milk products are the bright spot for U.S. dairy exports. As always, Mexico is a good market, but the limited Chinese imports are a continuing challenge. As a practical matter, the western hemisphere is where we have our comparative advantage, and it is the bright spot for dairy exports. I estimate the March Pennsylvania all-milk price to be $16.60/cwt, down $0.50 from February and the April price to be $16.65. The dairy futures market prices (See Table 1) show slightly higher milk prices over the next few months, with more substantial price rises later in the year. Class III prices average $14.49/cwt. for the rest of 2016, with Class IV futures prices averaging $13.72. The March Class IV price was down $0.75/cwt. from February at $12.74/cwt., reflecting the weak butter and powder markets. My forecast for the average Pennsylvania all-milk price for 2016 is $17.75/cwt., or $0.72 below the 2015 average. Overall the milk price outlook for 2016 continues to be weak.
Corn and Soybean Markets
Corn and soybean meal markets are unchanged in the past month, although soybean prices are up 4.6%. The lethargic world economy continues to hang over all major agricultural markets. World feed inventories are high, and the South American soybean harvest is expected to be a record, so beans and corn should remain low for the foreseeable future.
Income over Feed Costs (IOFC)
Penn State's measure of income over feed costs fell by 2.9% in March from February, as lower feed prices combined with lower milk prices. Figure 1 shows how these values compare to recent years. March's income over feed cost is slightly higher than last year's value. March's value for IOFC of $6.48/cow/day is not good. Income over feed cost reflects daily gross milk income less feed costs for an average cow producing 65 pounds of milk per day. Table 2 and Figure 1 showing the monthly data follow.
The allocation of the revenue per hundred pounds of milk (milk margin) is shown in Table 3. The milk margin is the estimated amount of the Pennsylvania all milk price that remains after the feed costs per hundredweight of milk production are paid. Like income over feed cost, this measure shows that the March PA milk margin was 2.9% lower than in February.
Since feed prices are expected to stay low, the moderate increases in milk prices shown in the futures markets for the second half of 2016 would increase IOFC.
Milk Production
The latest milk production report showed February milk production up 0.96% from a year earlier on a 30 day month basis (Figure 2). Milk production continues to increase slowly, consistent with the low milk price. The Midwestern states continue with very sizeable increases in milk production, especially Michigan, while California continues to shrink, when adjusted for leap year. Cow numbers increased by 0.4% over last year.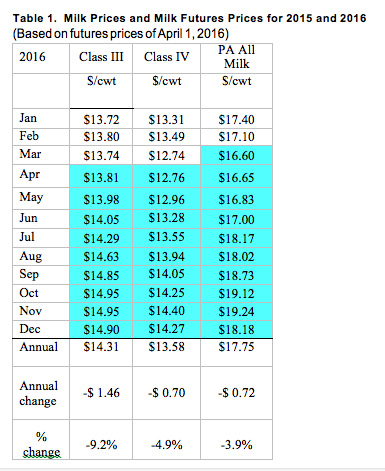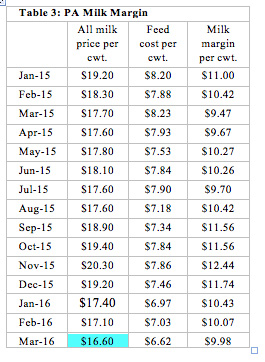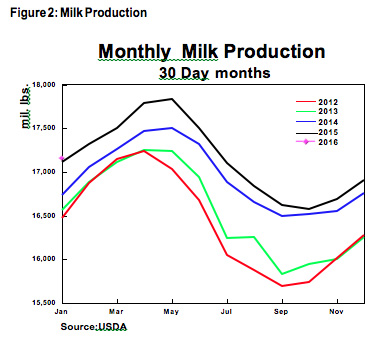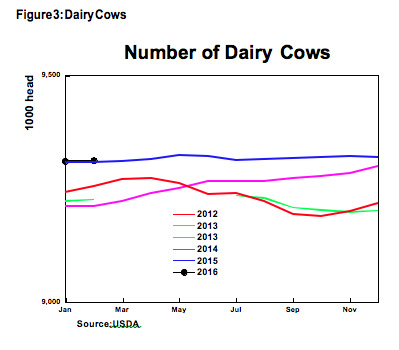 Return to Industry Buzz.
4.18.2016