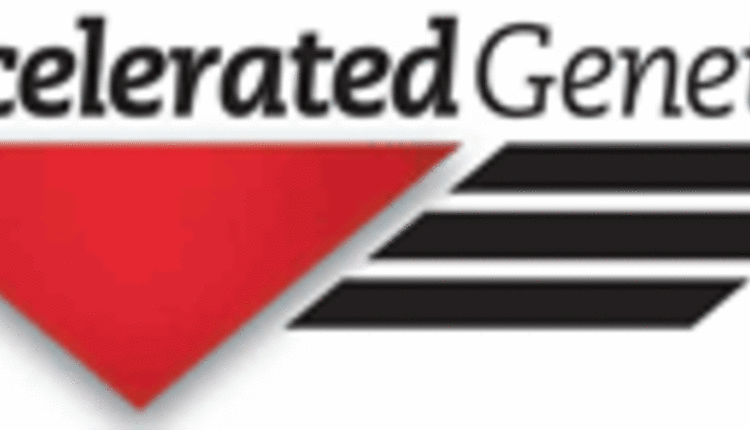 Use Accelerated Genetics "Trusted" Sires to Combine Elite Genetics with Reliable Data
Accelerated Genetics is excited to launch a new tool to help producers select elite genetics with trusted data. Each sire at
www.accelgen.com
and in the Accelerated Genetics Holstein directory will have a "Trusted" section. This section will indicate when a sire has met reliability standards for each of the four major data categories: Sire Fertility, Calving Ease, Production, and Type.
The first data category that is added to a sire's genomic evaluation is breeding observations. Sires with greater than 300 services in the last four years and greater than 100 services in the last year will receive a Sire Conception Rate (SCR) score. Once a sire receives an SCR score, he will receive a check box to indicate that it is "Trusted For" Sire Fertility. The next category is Sire Calving Ease (SCE). Once a sire has reached the threshold of 200 observations, a sire will receive a checkbox as 'Trusted For' calving ease.
Here are ten of Accelerated Genetics 'Trusted' Sires for SCR and SCE: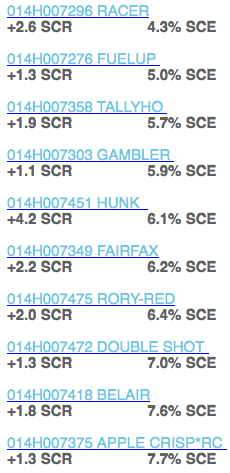 "A sire will typically receive breeding observations by 18 months, and then calving ease observations by 28 months of age. Therefore, we know how fertile the sire is and what size calves he will transmit, giving the producer additional information for sire selection," says Ryan Weigel, Vice President Dairy Sire Procurement at Accelerated Genetics. He goes on to say "With this information we are able make decisions sooner on what bulls will truly make the producer profitable and productive cows."
Next, when a sire has added 40 milking daughters to his production proof, he will be indicated as "Trusted For" Production. The last data category added is Type, once a sire has added 10 daughters to his Type proof he will receive a "Trusted For" checkmark for Type.
The "Trusted For" section is designed to aid producers in recognizing the reliability of each data category. Once a sire has received a "Trusted For" checkmark for each of the four categories, you can fully trust that his data won't significantly deviate as more information is added.
For more information contact your local Accelerated Genetics' sales representative, go to
www.accelgen.com
or call 800.451.9275. With customer's needs in mind, Accelerated Genetics strives to be the producer's trusted first choice.
?
Return to Industry Buzz.
5.17.2016