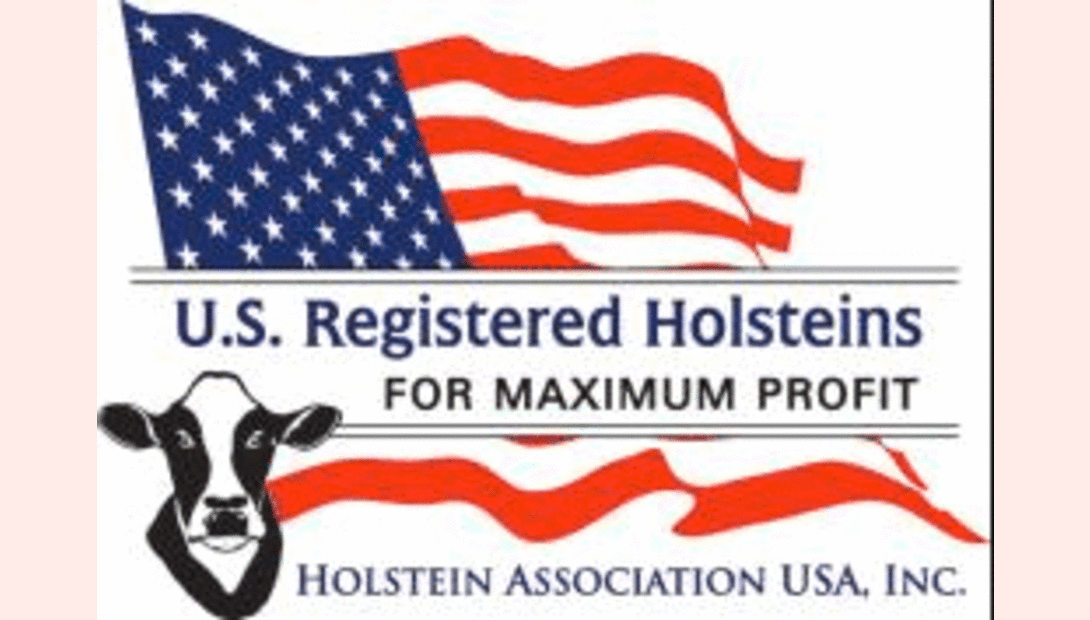 Holstein Association USA is excited to announce that Air-Osa Redbull 12417 EX-95 2E, bred and owned by the Airoso family of Air-Osa Dairy in Pixley, Calif., has been named the 2015 Star of the Breed.
To be eligible for the Star of the Breed award, a cow must place in the top five in her class at a National Holstein Show in the award year, be in a herd enrolled in the TriStarSM program, and have an official classification score. Once the eligible cows are determined, the following calculation is used to decide the award recipient: Combined ME Fat and Protein + Age Adjusted Classification Score x (Breed Average ME Combined Fat & Protein/Breed Average Age Adjusted Classification Score).
"12417" is a daughter of KHW Redbull, out of Cache-Valley Lea Septst2-ET VG-85. She had a great year in the show ring in 2015, being named Grand Champion of the California State Holstein Show, placing first in the Aged Cow class at the Western Spring National Holstein show and taking home Reserve Grand Champion honors from that show, and going on to be the fourth place 150,000 Pound Cow at the 2015 International Holstein Show at World Dairy Expo.
The cow's milk production has been equally as impressive as her show record. In her last lactation, calving in at six years and three months of age, on three time a day milk, "12417" produced 61,020 pounds of milk, with 2,491 pounds of fat and 1,975 pounds of protein. Joey Airoso says, "she has always had tremendous dairy strength and been very persistent in her lactations." This is evidenced by her lifetime milk production total of 166,190 pounds of milk, 6,086 pounds of fat and 5,284 pounds of protein in four lactations.
The Airoso family has been farming outside of Tulare, Calif., since 1912. Today, Air-Osa Dairy is a family partnership between Joe and Diane Airoso, their son Joey and his wife Laurie, and Joey and Laurie's son, Joseph and wife Kelci, with their two children, Ruby and Phillip. They milk 2,900 Registered and identified Holstein cattle, with a rolling herd average over 28,000 pounds of energy-corrected milk, and farm 1,500 acres of alfalfa, wheat, oats and corn.
For more information about the Star of the Breed award, visit
www.holsteinusa.com/awards/animals.html
.
Return to Industry Buzz.
5.17.2016