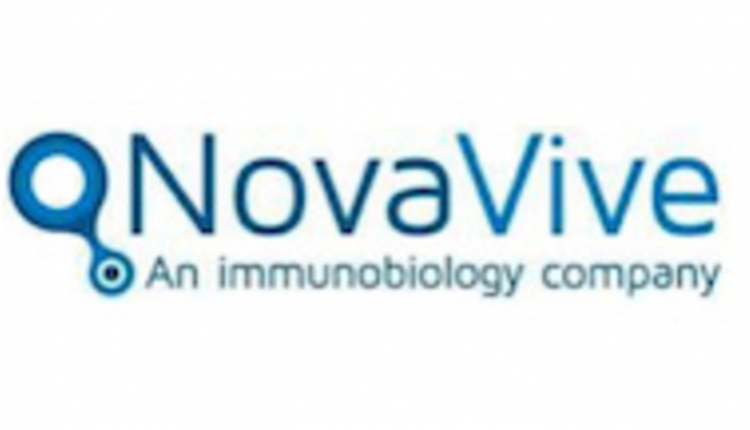 NovaVive Inc., a Canadian immunobiology company, today announced that its cattle immunotherapy – Amplimune™ - has received organic certification by two U.S. agencies. Northeast Organic Farming Association New York (NOFA-NY) and Quality Certification Services (QCS) have both approved Amplimune for use in organic cattle production. The Company is pursuing further organic certifications for this product.
Organic certification is a process that enables food and other agricultural products to be represented as organic. In 2002, the U.S. Department of Agriculture (USDA) National Organic Program (NOP) implemented federal standards for organic products.
Organic standards address such factors as soil quality, pest and weed control, use of input materials, and humane treatment of livestock. Meeting these NOP standards is the core of the organic certification process and is required for a producer to use the word "organic" or the USDA Organic seal on food, feed, or fiber products.
"In order to be certified organic, cattle must receive no antibiotics from birth," said Dr. Frank Mongini, a Californian veterinarian who serves clients with more than 10,000 organic dairy and beef cattle. "The organic dairy industry desperately needs a non- antibiotic, therapeutic product that is science-based and has met all the standards for USDA approval."
"My clients have been looking for safe and effective alternative therapies for commonly occurring diseases like scours," he added. "There are very few options available, and I see Amplimune as an important therapy in organic cattle production."
About Northeast Organic Farming Association New York (NOFA-NY)
NOFA-NY is a non-profit organization of farmers, gardeners, and consumers working together to create a sustainable regional food system that's ecologically sound and economically viable. Through demonstration and education, NOFA-NY promotes land stewardship, organic food production, and local marketing. The organization brings consumer and farmer together to make high quality food available to all people. Founded in 1983, NOFA-NY was the first organic certifier in New York State.
About Quality Certification Services (QCS)
QCS is the certification program of Florida Certified Organic Growers and Consumers Inc., a non-profit organization that began certifying organic growers in 1989 and received its USDA accreditation in 2001. The program offers a wide array of certification options for farming, livestock, packing, handling, processing, and wild harvest operations. QCS is an industry leader with more than 25 years of experience in certification. The organization has clients in 39 states and 12 countries, meeting the needs of operations regardless of type, location, or size on the ever-expanding worldwide market. QCS offers a variety of accredited organic, food safety and ethical certifications.
About Amplimune™
Amplimune is a USDA-approved immunotherapeutic treatment for the reduction of clinical signs and mortality associated with E. coli K99 diarrhea in neonatal calves. Amplimune is a formulation of mycobacterium cell wall fraction (MCWF) that enhances innate immunity to kill bacteria without the use of antibiotics.
About NovaVive Inc.
NovaVive is a private company founded in July, 2014. The Company acquired an advanced veterinary immunotherapeutic platform based on mycobacterium cell wall fraction (MCWF) with four regulator-approved products. Some of these formulations have demonstrated the capability of reducing the reliance on antibiotics in the treatment of certain diseases of horses and cattle. Other formulations have been developed as an anticancer therapy in dogs and horses. The MCWF technology was formerly part of Bioniche Animal Health.
NovaVive also acquired the global license to mycobacterial cell wall-nucleic acid complex (MCNA) for treating animal cancers. MCNA is an advanced formulation of mycobacterium cell walls and nucleic acids formulated for human applications. MCNA has been advanced through Phase III in the treatment of human bladder cancer by Bioniche Life Sciences (now Telesta Therapeutics).
Return to Industry Buzz.
5.25.2016