Winners of the 15th annual Spring Dairy Preview were recently announced by the Erie County Agricultural Society. The competition, that took place on the Erie County Fairgrounds May 12th -15th, is considered one of the fastest growing livestock shows in the Northeast. In total, over $4000 in premiums and prizes were awarded. Show winners include:



Supreme Champion Female - Jonathan and Alicia Lamb of Oakfield, New York

Reserve Supreme Female - Hills Valley Farm of Cattaraugus, New York

Honorable Mention Honors - Duane Cole of Burghill, Ohio

All Breeds Junior Champion – Amanda Flansburg of Lyndonville, New York.

Grand Champion Showman - Ryan Lawton of Newark Valley, New York

Reserve Champion Showman - Emily Lampson of Castile, New York
Founded in 2001, the Spring Dairy Preview was organized to provide exhibitors a pre-season experience prior to showing at their county and state fairs during the summer. During the 2016 show, 235 animals and 86 exhibitors represented farms from New York, Ohio & Pennsylvania.
For a complete list of results please visit
www.the-fairgrounds.com/fairgrounds/livestock/spring-dairy-preview
.
The Erie County Agricultural Society is a private not-for-profit membership organization. Established in 1819, the Society is the oldest civic organization in Western New York. The mission of the Erie County Agricultural Society (ECAS), sponsors of the Erie County Fair, is to preserve and enhance, by educational endeavors and competition, the agricultural and historical legacy of New York State.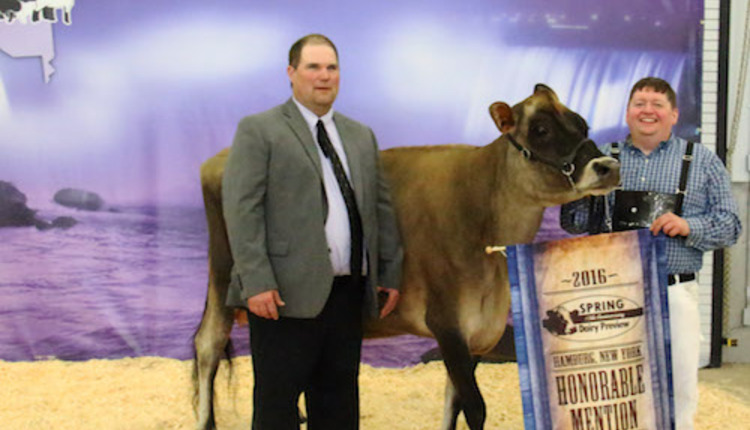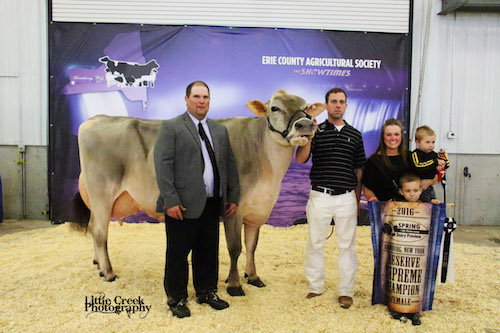 Return to Industry Buzz.
6.01.2016