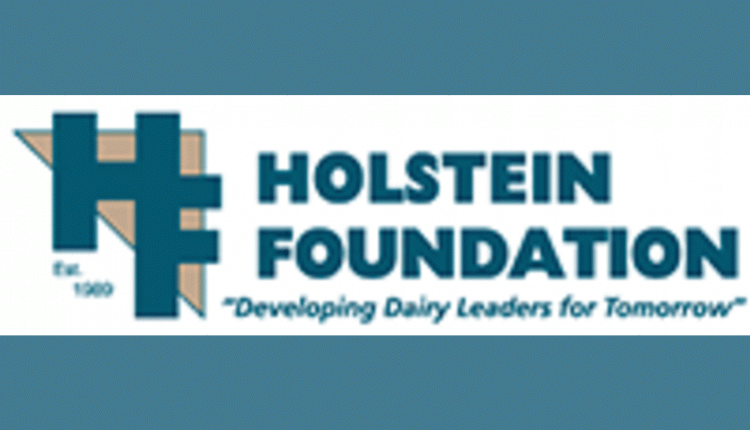 Young Dairy Leaders Institute (YDLI) is seeking young adults, ages 22-45, with a passion for the dairy industry to apply for the upcoming 10th YDLI class. A cornerstone program of the Holstein Foundation, YDLI is a renowned, innovative leadership and communication skills development program. Applications are due August 1, 2016, and may be downloaded from the Holstein Foundation web site at
www.holsteinfoundation.org
.
Dairy producers working with all breeds of dairy cattle, and allied dairy industry members, are encouraged to apply. YDLI Class 10 will have on-site meetings in Phoenix, Ariz. February 8-11, 2017 and January 31-February 3, 2018. During fun and interactive sessions, participants develop top-tier leadership and communication skills and the personal network needed to succeed in today's dairy business. In the year between sessions, participants have monthly assignments to practice the skills learned in their home communities.
YDLI has over 500 alumni that can attest to its merit. Among them, YDLI Class 9 alumnus Michael Goeldi from Wisconsin, says "I've been very lucky in my life to be able to attend quite a few workshops and conferences aimed at personal growth, but YDLI was far and away the best experience I've had. If I had to use one word to describe YDLI it would be transformative. I came to Phoenix last year thinking that I was in a pretty good place both personally and professionally. YDLI opened my eyes to many things that I have not only worked on, but will continue to work on into the future."
Phase I, held in February 2017, focuses on individual leadership and personal development. Interactive workshops cover topics such as working with different personality types and in team environments, developing communication skills through hands-on practice, and giving impactful presentations.
During Phase II, participants complete a series of assignments in their community, which emphasizes the advocacy and outreach skills gained during Phase I.
The final on-site training, Phase III, will be held February 2018. The program will feature sessions on advanced communications training, influencing public policy and continued advocacy and leadership. Throughout the program, an emphasis is placed on networking with industry peers, a benefit that carries on long after a YDLI class is complete.
Visit
www.holsteinfoundation.org
to download the YDLI Class 10 application, as well as view more detailed information on the program and costs, and an informational video. Check it out and join the growing group of individuals who call YDLI the opportunity of a lifetime! With questions or for more information, contact Jodi Hoynoski at jhoynoski@holstein.com, or 800.952.5200, ext. 4261.
Return to Industry Buzz.
6.16.2016