"I'll be over by 2 p.m."
That's the text I sent Charlie Knigge after our family's Ran-Rose Dairy got done classifying its Holstein herd earlier that Friday morning. It was now nearly two full weeks since chopping had been completed at Ran-Rose Dairy and dealt with the broken down forage harvesters detailed in the blog
"The mechanical dairyman."
However, continual rains prevented Charlie from cutting his first crop.
By the time I arrived, Charlie was chopping in his self-propelled rig. As this occurred, two tractors moved first-crop alfalfa to the farm's bagging machine. I took over one of those tractors. We filled one 250-foot bag and then shut down to switch the bagger. Quickly, we were up and running, filling bag number two.
Operations continued without a hitch. With all the farm's first crop cut, and rain looming, that bagger never shut down. One man stayed in the tractor attached to the bagger and one man stood ready near the forage wagon to hook the power takeoff and expedite the unloading as heavy rains were forecast that evening.
All was well until I returned from the field with my seventh load. Three men were looking at the bagger and I saw small wafts of smoke drifting skyward from the bagger. The situation didn't look good. I quickly parked the tractor and joined the assessment. After spitting on the bagger's main packing bearing and seeing my spit vaporize, I knew we needed to get water on that area to prevent a full out fire. Two of us jumped into an off-road vehicle, gathered pails of water, and cooled down the bearing, preventing a forage fire.
By that time, Charlie came back from the field. He knew right away that the bearing on the main packing shaft was smoked. It would be an all-day repair . . . we didn't have time for that.
A call was made to a neighbor, and Charlie's father, Pete, went to get another bagger while we moved the damaged unit off the forage pad. That was no easy task, as the seized bearing didn't allow us to engage the drive chain to move the conveyor or even the bagger's cables. It was completely immobilized.
It took about two hours to get that second bagger up and running. Once ready, we kept up the previously steady pace until the skies opened up with a torrential downpour at 10:30 p.m. So much rain fell that evening that we were down for two full days. Unable to make hay, Charlie and I turned our attention to the bagger. The main drive sprocket measured nearly 3 feet in diameter, and it had to come off to get at that fried bearing. Everything was fastened to a 3-1/4-inch packing axle.
Starting at 11:30 a.m. that Saturday, we began what became a six-hour pursuit to get that sprocket off the bagger. Equipped with a beefed up gear puller from the dealership, we set it in place and applied pressure from a 22-ton air jack. It didn't budge, not one centimeter.
Then we added heat from Charlie's farm shop torch. After running out of acetylene and oxygen, we gave it another whirl. Nothing.
Frustrated, we pulled out that air jack, reversed the gear puller, and went old school with the 3-foot handle socket and a pipe extension. Charlie and I began ratcheting pressure to the gear puller. We continued until . . . PING. We had applied so much pressure that the nut stripped completely off the 1-inch-diameter metal rod. We'd never seen anything like that. And guess what, that sprocket held its ground - still in place as shown in the image.
With that, we broke for lunch, knowing full well it was time to walk away and regroup.
After lunch, we stopped by the neighbor and got his industrial-sized torch. Charlie heated the collar on the 3-foot sprocket cherry red. With welding gloves, I doubled nutted the gear puller rods and we applied that 22-ton air jack. Nothing.
Out of ideas, Charlie called his good friend, Ben Giddings.
After one of the area's best welders assessed the situation, he asked, "> That made Charlie nervous. He was afraid of the earlier PING.
However, Ben reassured him, "You have done everything, now we need to apply pressure and vibration."
Ben went to swinging with all his might. After the fifth swing, AH HA!
The sprocket moved a few centimeters. After six hours, those centimeters felt like it moved a mile.
Five more minutes of pounding and with wood blocks set to catch the sprocket, we took it off and called it a night. For that sprocket and axle was so hot from earlier, no one could touch it.
After attending Sunday morning church, the rest of the repair went like clockwork. After reassembly and attaching a $750 bearing, we had the second bagger ready for Monday and finishing first crop.
---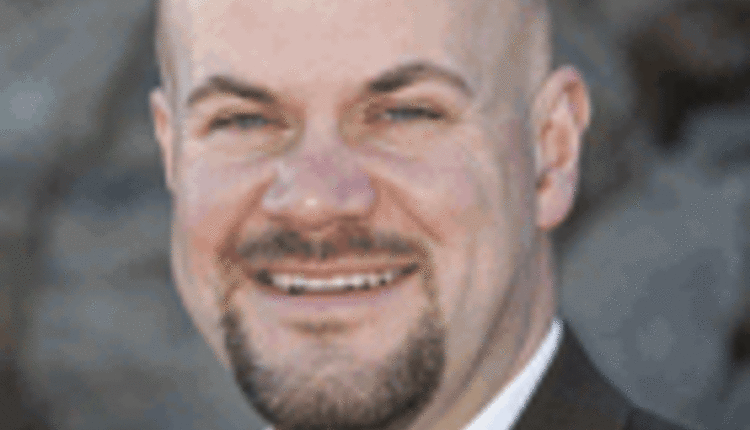 The author is the managing editor, and he brings 21 years of industry leadership to our readers overseeing all editorial content and production of the magazine. His degree from the University of Wisconsin-Madison combined dairy science and agricultural economics.