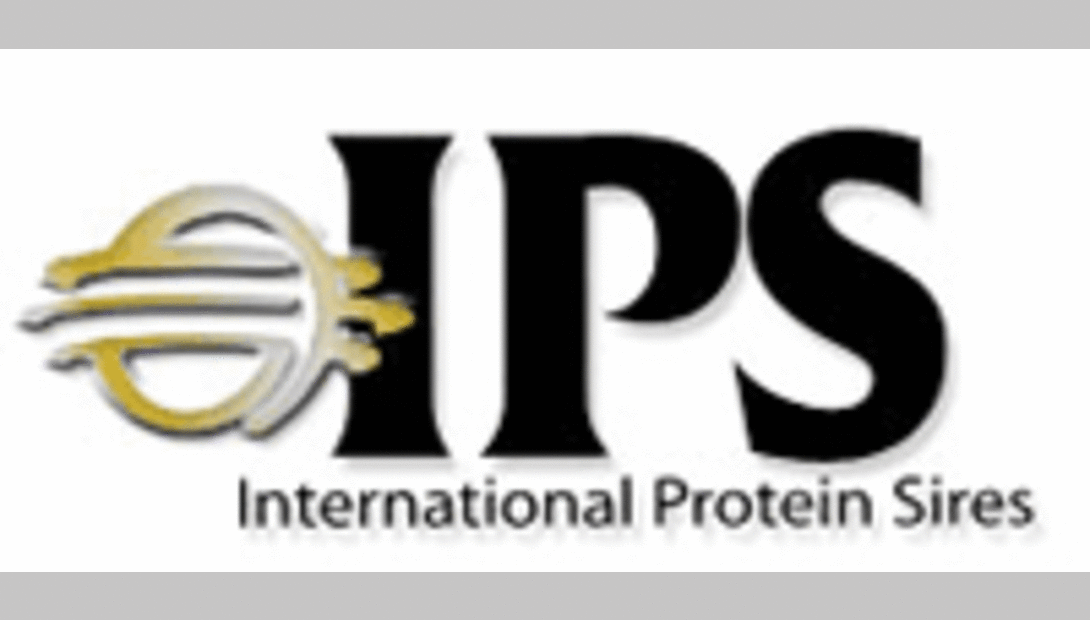 With the August sire summaries, International Protein Sires has added several new genetic pacesetters. "As IPS celebrates 25 years in the A.I. business, we show continued growth and thank our loyal patrons. Through this growth, IPS is able to add dynamic genomic tested sires as noted by the August sire summaries. In addition, exciting new daughter proven sires have joined the IPS sire lineup with the August run," remarked Ron Sersland, President and CEO of IPS.
Leading the new genomic sires is 566HO1260 STORM PROOF at +2680 GTPI. He is +1174 for milk along with being +.16% for fat and +.10% for protein, resulting in combined fat and protein of +152 lbs. His NM$ is +790 while his CM$ is +841. STORM PROOF also excels in type at +2.52 with an udder composite rating of +2.10. These qualities result in a fitness specialist at +5.3 productive life. STORM PROOF is sired by Silver from a young Willpower daughter that is now fresh.
One exciting addition is 566HO1267 FIX IT at +2640 GTPI. FIX IT excels at a high threshold for milk at +2158 pounds coupled with superior confirmation; +2.42 for type and +2.17 for UDC. His combined fat and protein will also catch your attention at +143 lbs. FIX IT carries a boastful +801 for NM$ and +802 for CM$. In addition, his productive life score is +6.4. FIX IT is sired by Josuper from a Very Good Mogul daughter with 39,000 pounds of milk. His VG-88 grandam, by Superstition produced 49,360 pounds milk. And his third dam is an EX Colby daughter.
Interest in polled genetics continues strong through IPS. A new polled addition is 566HO1256 PIPING HOT PC. A strong milk bull at +1010 lbs., PIPING HOT is also plus for test; +0.09% fat and +0.06% protein. His type traits are also noteworthy; +1.66 type with a +1.64 udder composite rating. Fitness traits are also a strong attribute; +6.6 for PL. PIPING HOT is a Powerball son from a young Supersire
New Genetic Pacesetters at IPS
daughter. His grandam is a VG-87 Colt P daughter while is third dam is Excellent-91.
The high ranking homozygous polled and red carrier bull released earlier is 566HO1259 RAMP UP RC PP. His credentials were bolstered to +2627 GTPI with increased numbers across the board; milk, fat, protein, type and udder composite. He already has been used for ET flushes.
A unique graduate from the IPS progeny test program is 566HO1180 ROLLAG (EX-90) at +2062 GTPI. This graduate is unique from several perspectives. ROLLAG is a solid milk bull with good components. The bull racks up notable stats for type; +1.44 type, +1.83 UC and 1.30 FLC. ROLLAG is also a calving ease sire at 6.4. And, his assigned numbers, by aAa: 264, fills a desperate need by followers of this mating guide. Further, ROLLAG is an outcross sire. A son of Chicago, ROLLAG is from an EX-91 classified Cole daughter.
Another addition to the IPS daughter proven sire offering is 99HO7660 AXFORD at +2068 GTPI. A bull that transmits solid milk, AXFORD is also plus for both fat and protein test. In addition, AXFORD is reliable for fitness traits; +1.79 type, +1.53 udder composite and +1.8 PL. Axford is sired by Bookem and from a high yielding and Very Good daughter of Colby.
These new IPS genetic pacesetters provide the qualities sought after by dairy farmers worldwide; high yielding, durable and therefor, profitable cows. IPS semen is available globally via a network of employees and independent distributors. Located in Rock Springs, Wisconsin, you may obtain additional information about IPS through their website,
www.ipssires.com
or by calling toll free: 1.800.542.7593.
Return to Industry Buzz.
8.12.2016