The information below has been supplied by dairy marketers and other industry organizations. It has not been edited, verified or endorsed by Hoard¹s Dairyman.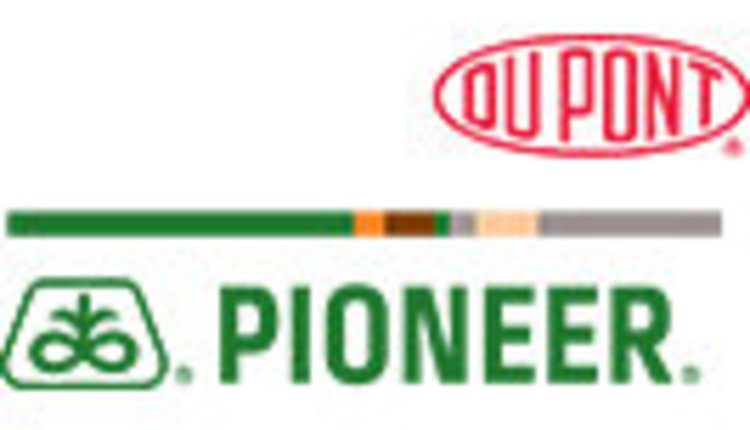 DuPont Pioneer announced 2016 North American harvest results today, and the data show many growers across the Corn Belt have weighed in excellent bushels-per-acre with Pioneer® brand products and services.
"Yield results from nearly 50,000 on-farm comparisons validate the value of Pioneer® brand products – hybrids and varieties that our growers ask for by name," said Steve Reno, DuPont Pioneer vice president, business director — U.S. and Canada.

"DuPont Pioneer's commitment to research, breeding and rigorous testing down to the local level benefit growers by providing more consistent product performance across a variety of environments and management practices," Reno said. "Our focused R&D efforts, combined with a team of local experts and advanced services such as Encirca℠ services , Pioneer® GrowingPoint ® agronomy and Pioneer Premium Seed Treatment offerings aim to help growers confidently make the most of every input and maximize productivity every season."

Leading corn products out-perform competitors in on-farm trials

Two Pioneer brand families of products, the world-record-setting P1197 and P0157, illustrate the strong performance of Pioneer brand corn products across North America. Because these families of products are widely adapted across the U.S. Corn Belt, growers planted P1197 and P0157 on several million acres in 2016. They also harvested outstanding yields from these proven performers:

The Pioneer brand P1197 family of products provided more than 8 bu/acre yield advantage over the competition in more than 4,800 comparisons from more than 1,250 locations.

The Pioneer brand P0157 family of products provided a nearly 9 bu/ac advantage in over 2,000 comparisons from more than 750 locations.

"Our strong performance extends beyond leader products, as DuPont Pioneer has invested in developing a variety of Pioneer brand corn platforms to meet growers' needs," Reno said. "Our diverse product portfolio also provides unique offerings from high-performing products such as brown mid-rib (BMR) silage, ultra-early maturities, drought tolerant Pioneer® brand Optimum® AQUAmax® products and Pioneer brand food-grade white and yellow corn hybrids."

Pioneer® brand soybeans leading the industry

"Pioneer brand soybeans strengthened their leadership position among competitors in 2016, demonstrating how Pioneer technology innovations such as AYT 4.0 can bring high-yielding products to market in less time," Reno said.

For the third consecutive year, the overall yield advantage of Pioneer brand varieties increased across all trials, with top products surpassing competition by nearly 2 bu/acre. This collection of varieties, called the Pioneer leader package, features products with outstanding yields and strong agronomic traits that address a range of disease and insect pressures.

"Bin-busting performance of Pioneer brand soybeans is back and better than ever, and local Pioneer Yield Leaders are the buzz in communities where they are grown," Reno added.

Even in areas where disease pressure was high, yield performance held strong. The top three Pioneer brand soybean varieties by volume, collectively planted across millions of acres in 2016, all out-yielded the competition:

Pioneer variety P28T08R provided nearly 3 bu/acre advantage over the competition, in more than 370 comparisons from more than 140 locations.

Pioneer variety P31T11R , the first product developed using AYT 4.0, provided a more than 2 bu/acre advantage in more than 225 comparisons from more than 100 locations.

Pioneer variety P22T69R provided nearly 2 bu/acre advantage, in more than 250 comparisons from more than 140 locations.

Additionally, Pioneer® brand Plenish® high oleic soybeans continued to expand to new markets with their introduction into Nebraska and Kansas. The acreage footprint of Plenish high oleic soybeans more than doubled again in 2016 as they added approximately $11 million to the bottom lines of U.S. soybean growers through processor-paid premiums.

"Pioneer is dedicated to expanding the Plenish high oleic soybean market opportunity and increasing the value soybean growers earn from their acres, in collaboration with the United Soybean Board," said Reno. "As the leader in soybean output traits, Plenish high oleic soybean varieties are helping raise the bar for the soybean industry across the value chain."

Growers should work with their local Pioneer team to select the trait packages that best fit their soils, climate and individual crop pressures. Learn more about DuPont Pioneer products and services at pioneer.com

DuPont Pioneer is the world's leading developer and supplier of advanced plant genetics, providing high-quality seeds to farmers in more than 90 countries. Pioneer provides agronomic support and services to help increase farmer productivity and profitability and strives to develop sustainable agricultural systems for people everywhere. Science with Service Delivering Success®.

DuPont (NYSE: DD) has been bringing world-class science and engineering to the global marketplace in the form of innovative products, materials, and services since 1802. The company believes that by collaborating with customers, governments, NGOs, and thought leaders, we can help find solutions to such global challenges as providing enough healthy food for people everywhere, decreasing dependence on fossil fuels, and protecting life and the environment. For additional information about DuPont and its commitment to inclusive innovation, please visit www.dupont.com .