The information below has been supplied by dairy marketers and other industry organizations. It has not been edited, verified or endorsed by Hoard's Dairyman.
The SHOW LIKE A PRO dairy youth workshop and show is a multi-state invitational opportunity for all youth ages 8 to 21 years old who show dairy animals in fitting and showing competitions in breed organizations, as well as dairy youth in 4-H and/or FFA programs.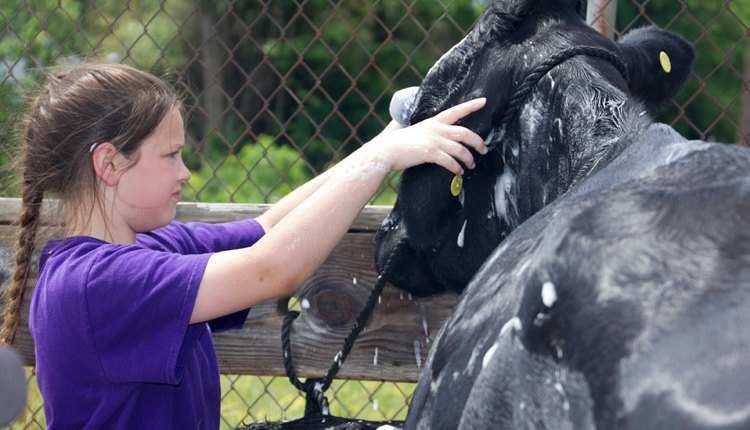 This year's workshop is being held Saturday, May 13 to Sunday, May 14 at The Great Frederick Fairgrounds in Frederick, Md. Registration is currently underway, and the deadline is April 28, 2017.
As one of the state's largest educational workshops, volunteer staff of professional fitters, showmen, exhibitors, and judges work in smaller groups, and even individually to assist participants in learning the basics or improve current skill levels. Proudly, a number of past attendees have competed in and succeeded in various national competitions like the All-American Dairy Show and World Dairy Expo.
Support gained from individual patrons, agricultural companies, and dairy industry peers, including producers, exhibitors, and allied businesses provides the event to participants at a minimal cost. Equally, support from the Maryland Purebred Dairy Cattle Association allows participants to go home with prizes, awards, and ribbons as well as knowledge and the chance to compete against others of the same age and skill level.
Following the same format as any typical overnight show, from arrival inspection to departure, each participant is required to bring a heifer (one will be provided if needed in an urgent matter). A parent or guardian must accompany attendees under the age of 18.
SHOW LIKE A PRO is a great opportunity for youth to meet and learn from top professionals. They willingly provide many tips and methods that allow them to do well in the showring. The SHOW LIKE A PRO committee's goals are to encourage youth to progress beyond their county fair and learn from leaders of the dairy industry. The addition of more competitors strengthens the industry by the ability to network with others from all over the country, promotes interest in the industry, and leads to production of higher quality animals overall.
For registration and information about the workshop and show, go to www.showlikeapro.org or visit the Facebook page at https://www.facebook.com/showlikeapro/.