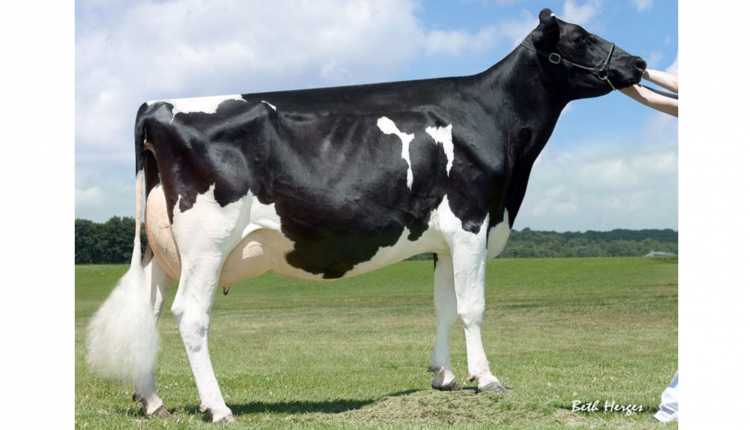 That last time I cried this much was when we buried my Grandma Pritzl — the last of my four grandparents to pass. While I had a special connection to all my grandparents, it was Grandma Pritzl who represented the fourth person in direct lineage to our family dairy farm homesteaded in 1867. Yes, that was 150 years ago.
Well, this good cry came over a cow. It was like looking through a windshield covered with ice. Except the glaze was tears in my eyes as I sat in the pick-up truck for five minutes and cried my heart out. I sat there alone. No cow . . . no family . . . just me with 35 years of thoughts and emotions flooding out of my head and heart as I reflected on my dairy voyage.
The final ride
Those who enjoy working with cows know it's not easy saying goodbye to the really good ones. For me, that was Allstar . . . 35 years ago Allstar's great-great-grandma, a cow named April, became the first calf I ever owned as an 8-year-old boy. The bond between April and the young Corey was so strong she would follow me like a puppy. Next to my parents, that calf did more to nurture my love for the dairy industry than any other interaction.
Allstar's legacy runs 35 years deep as the fifth generation of April's lineage. Unfortunately, we all get older. Allstar had matured into a 12-year old cow. Her health was beginning to fail and it was not right to see her suffer. So that Thursday morning she took the final ride to the local livestock market.
My wife took one final picture of me with Allstar before we loaded her on the trailer. Once at the livestock yard, Allstar walked off the trailer with the grace and dignity she always showed me.
Once in the barn, the manager said, "She must be special."
"You are about to see a grown man cry," I simply said.
"We will put her in a separate pen until she sells."
To that I said, "Thank you."
Making my way back to the truck, I looked back one more time. Allstar was at the gate looking at me just as she had the past three times I had dropped her off at Sunshine Genetics in Whitewater, Wis., where they performed in vitro fertilization (IVF). But this time I would not be returning.
Knowing that, I went back and gave Allstar one more hug and cried like a baby. After that, I headed back to the truck.
Did I have to sell Allstar that day?
No.
Was this day eventually coming?
Yes.
And that is the cycle of life. All farmers know it. Allstar was not a pet; she was a food animal. That's something farm kids learn early in life. It's a lesson that would serve all of society well.
Not only did Allstar have quite a personality, she scored EX-93 3E — four points from physical perfection — and produced over 200,000 pounds or 23,000 gallons of lifetime milk. While Allstar's legacy should live on with her one daughter and one granddaughter, I wanted her top-quality genetics to pass on to more offspring. That's why the IVF procedure and embryo transfer work were performed on Allstar.
While selling Allstar was a very down day, the sun will rise again. For me that sunrise will take place when pregnancies from Goldwyn, Doorman, and Solomon are born into the world by surrogate females.
Losing our family matriarch Grandma Pritzl was an extremely sad day, but this year we will once again celebrate her life at our family farm's 150th birthday party. I know Grandma Julia will be there in spirit . . . and so will Allstar. She's woven into our farm's fabric, too.
Here are a few pictures of Allstar . . . from happier days and her final ride.

































Postscript:

Normally, I don't put myself out there, preferring to be rather stoic in my writing. However, I made a Facebook post the same day I shipped Allstar to bring peace to my soul. After a fellow dairy farmer, Richard Caverly, shared a message, I knew it was blog time because consumers need to understand what is in the heart of a farmer. Here is what Richard shared with me: "Corey, reading your words, and knowing the feeling all too well, makes me wish the public truly understood the passion behind the dairy farmer and what makes great dairymen and dairy women! Sorry for your loss, it hurts far too much when your work is driven by the passion of your surroundings!"
---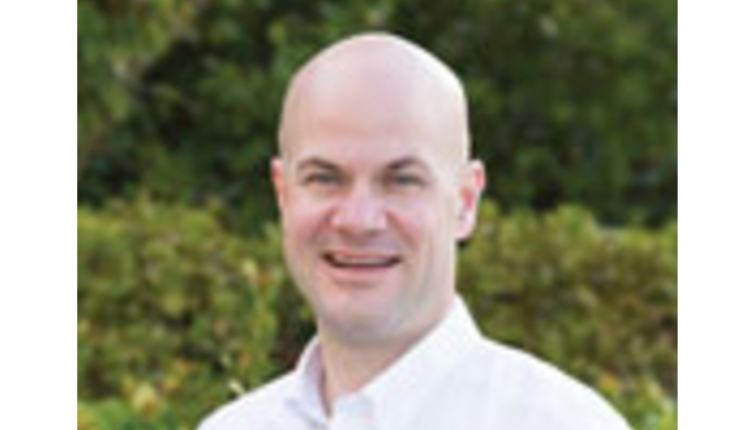 The author is the managing editor, and he brings 21 years of industry leadership to our readers overseeing all editorial content and production of the magazine. His degree from the University of Wisconsin-Madison combined dairy science and agricultural economics.