The information below has been supplied by dairy marketers and other industry organizations. It has not been edited, verified or endorsed by Hoard's Dairyman.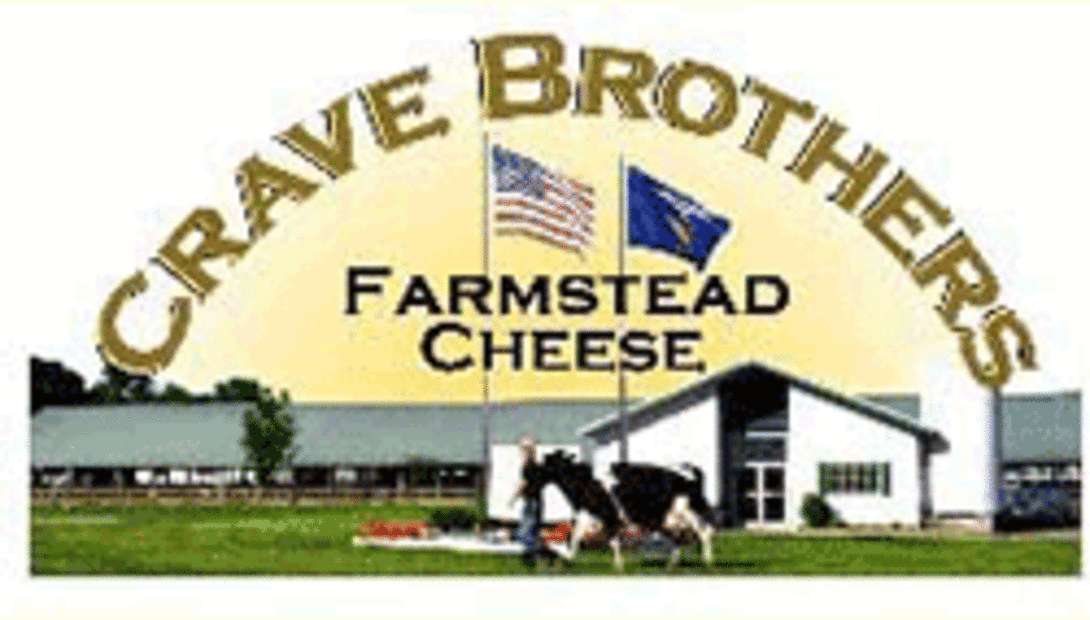 Crave Brothers Farmstead Classics Fresh Mozzarella has just received First Place and Second Place Awards at the prestigious 2017 American Cheese Society Competition held in Denver during the annual conference, July 26 to July 29. This year's competition had the largest number of entries in American Cheese Society history—2,204 products from a total of 281 companies. All told, Crave Brothers Fresh Mozzarella has earned more than 30 awards in in regional, national and international competitions.
In the Fresh Mozzarella categories,
Crave Brothers Fresh Mozzarella
won First Place in the under 8-oz. size mozzarella balls, and Second Place for 8 oz. or larger balls of Fresh Mozzarella. Crave Brothers Fresh Mozzarella is packed in water to retain its fresh, milky flavor that complements everything from pizza to fresh fruits and vegetables. Fresh Mozzarella comes in a variety of forms, including medallions, 8 oz. and 1lb. balls, 1 lb. logs, containers of small mozzarella balls in four sizes, and in curd form.
Versatile Crave Brothers Fresh Mozzarella marries well with other fresh ingredients such as summer fruits and garden vegetables. Add this artisanal ingredient to pasta salads, pair it with sliced peaches, top grilled burgers and sliced vegetables with it, or combine it with sliced fresh tomatoes, a drizzle of olive oil and a little shredded basil to celebrate seasonal flavors.
Like other Crave Brothers Farmstead Classics Cheeses, Crave Brothers Fresh Mozzarella is made with milk from the Crave family's own dairy herd. Their cheese-making facility uses 100 percent green power, and practices water conservation and recycling. For recipes and additional serving ideas featuring Crave Brothers Fresh Mozzarella, visit the website at
www.cravecheese.com
.
The Crave family farms 2,500 acres of productive land in south-central Wisconsin, growing soybeans, corn and alfalfa to use as nutritious feed for their Holstein cows. From the manure digester to water recovery, sustainability is top-of-mind on the farm. Every pound of cheese made by George Crave, a licensed cheese maker, is made with milk from the family's herd. Crave Brothers produces Fresh Mozzarella, Mascarpone, Part-skim Mozzarella, Oaxaca, Farmer's Rope String Cheese, and Fresh Cheddar Cheese Curds in white, yellow and jalapeño varieties.