The information below has been supplied by dairy marketers and other industry organizations. It has not been edited, verified or endorsed by Hoard's Dairyman.
The proprietary fabric and three-dimensional technology in Tuffy milk filters is now proven to capture more sediment and leave less tank residue even in the most challenging conditions, according to research released this week by Schwartz Manufacturing Company, makers of the Tuffy brand milk filter. The research will be showcased in the Schwartz Manufacturing booth at the upcoming World Dairy Expo.
"We're introducing the 'Trust Tuffy Trap Technology' challenge at World Dairy Expo as a fun and memorable means for sharing what we've learned from our largest research and development test site, the Bettencourt Dairies in Wendell, Idaho," said Ron Bruggeman, president of Schwartz Manufacturing. "We want to challenge the producer mindset about milk filtration."
Beginning in November 2016 Schwartz Manufacturing partnered with Bettencourt Dairies to assess the performance and reliability of the Tuffy milk filter in the farm's Dairy #5, a 1700-cow barn that's part of the 34,000-cow operation, Bruggeman said. Dairy #5 was identified as the most challenging in terms of sediment control.
In an unexpected turn of events, the trial would be conducted during one of the worst Idaho winters in history with 12-foot snow drifts followed by fast melt and plenty of rain. "It truly put Tuffy Trap Technology to the test," Bruggeman said.
Tuffy fabric is specifically engineered in three dimensions to capture and hold sediment, without restricting milk flow. The proprietary fabric is key to Tuffy Trap Technology, said Alessandra Schwartz, fourth-generation CEO of Schwartz Manufacturing. "This is what sets us apart from two-dimensional, or flat, filters. Tuffy can hold up to 46 percent more sediment per filter versus the flat filters. More sediment in our filter means less sediment in the tank."
"To say that milking conditions last winter were a challenge would be an understatement," said Don Brand, equipment/milk quality manager at Bettencourt Dairies. "Controlling sediment is always difficult, but that combination of snow, rain and freezing temperatures pushed us to the limit. Through this trial it became clear to me that Tuffy milk filters are different. You can really see the results. There is less sediment in the tank. We think Tuffy is the best filter available and we've come to trust and rely on its performance."
Visitors to Booth EH-1108 at World Dairy Expo will have the opportunity to take the Trust Tuffy Trap Technology challenge. "It's a great way to learn about our technology in filtration, have some fun and maybe walk away with a fabulous prize," Bruggeman said.

About Schwartz Manufacturing Company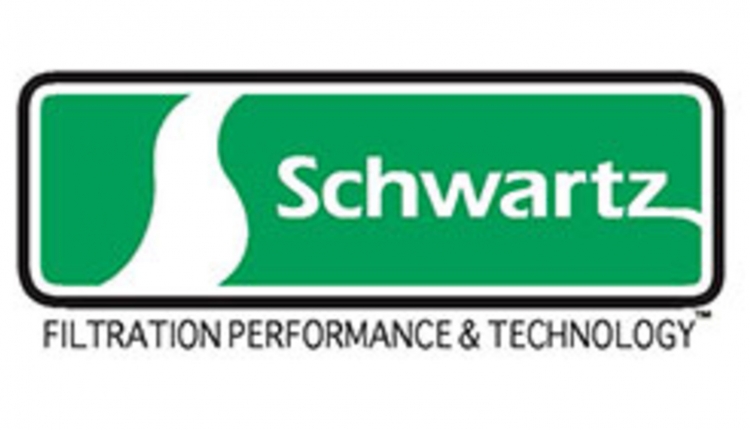 Headquartered in Two Rivers, Wis., Schwartz Manufacturing's proprietary fabrics have set the industry standard for quality and performance for nearly 100 years. Serving the dairy and commercial foods industries, Schwartz Manufacturing is proud to be a fourth-generation, privately held company. More information can be found at
www.schwartzmfg.com
.