The information below has been supplied by dairy marketers and other industry organizations. It has not been edited, verified or endorsed by Hoard's Dairyman.
Diamond V announces two new members of the company's Ruminant Team who will bolster the company's expertise and dairy producer support network: Dr. Todd Birkle and Jamie Hinck.
Todd Birkle
Todd Birkle, DVM
"I'm pleased to announce Dr. Todd Birkle has joined Diamond V as a Ruminant Field Technical Specialist for the eastern U.S.," says Dr. Curtis Harms, Director of North American Dairy Business for Diamond V. "Todd will be a tremendous asset for us in the veterinary community, helping transfer knowledge on production analysis, risk assessment, and our product expertise."
Dr. Birkle grew up in southeastern Minnesota, earning his BS from Winona State University and his DVM from the University of Minnesota. After finishing his studies in 2001 he joined the dairy industry, spending several years working in various health and nutrition roles. Prior to joining Diamond V, he spent the past ten years as a Dairy Production Specialist/Strategic Account Manager for Zoetis. Dr. Birkle is a member of the National Association of Bovine Practitioners and brings over 15 years of dairy expertise to the position. He's based in Fort Wayne, IN.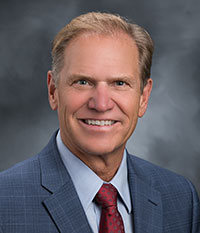 Jamie Hinck
Jamie Hinck
"I'm also happy to announce that Jamie Hinck has joined the Diamond V team as District Sales Manager for in the eastern U.S.," Harms adds. "He brings incredible people skills, key account planning, and business development expertise to our team, in addition to being a well respected member of the dairy producer and consulting professional communities."
Hinck attended Fontbonne University in St. Louis, MO receiving his BS in Business Administration. He began his career in the animal industry as a Livestock Production Specialist for Farmland Industries, based in Troy, MO. In 1987, he began his career with Zoetis, where he advanced in a number of positions before becoming Senior Strategic Account Manager, Dairy. Hinck is based in Carmel, IN.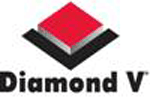 Headquartered in Cedar Rapids, Iowa, USA, Diamond V is a leading global nutrition and health company, conducting research in many species, and manufacturing natural, fermentation-based, immune support products to improve animal health, animal performance, and food safety worldwide. More than 70 years of science, innovation, technology, and quality have earned Diamond V the reputation of The Trusted Experts in Nutrition and Health®. Contact Diamond V at tel. +1.319.366.0745 or visit www.DiamondV.com.