The information below has been supplied by dairy marketers and other industry organizations. It has not been edited, verified or endorsed by Hoard's Dairyman.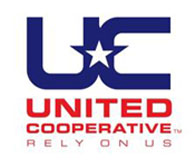 United Cooperative's Scholarship Program awards $1,000 scholarships to 40-50 high school seniors and current college/technical school students who are continuing their full-time education in 2019-2020. "Providing scholarships for college students is an integral part of United Cooperative's community giving efforts," said David Cramer, United Cooperative President and CEO. "We've given more than $318,000 in scholarships to high school seniors and to students enrolled in college or technical school over the last nine years." Scholarship applications are available at
www.unitedcooperative.com
. The deadline to apply is March 1, 2019.
At least 10 of the scholarships will be awarded to students majoring in an agricultural field, at least 10 will be awarded to students attending a technical school, and at least 10 will be awarded to current college or technical school students who are continuing their full-time education in 2019-2020. The remainder of the scholarships are open to all majors. Previous United Cooperative scholarship award winners are not eligible to apply for the college or technical school continuing education awards.
Applicants will be judged on their leadership skills, scholastic achievement, extracurricular activities, motivation, and academic and personal goals. To be eligible, the student or parent must be one of United Cooperative's 16,000+ patron members; the student must plan to attend (or be currently enrolled in) an accredited college, university, or technical school; and the student must maintain a GPA of 2.0 or above on a 4.0 scale. Scholarships are paid to the winning student when a transcript is received after the semester is completed, and proof of registration for the next semester is documented. Questions? Contact Samantha Schade, United Cooperative Promotions Specialist, at samanthas@unitedcooperative.com.
ABOUT US:
Formed in 1936, United Cooperative is a full-service cooperative offering feed, grain, agronomy, and energy products and services to Wisconsin farmers and consumers. United Cooperative has locations in Auroraville, Baraboo, Beaver Dam, Belmont, Boscobel, Coleman, Darlington, Deerfield, Denmark, Greenville, Gresham, Hartford, Hillsboro, Horicon, Hustisford, Johnson Creek, Kendall, Mayville, Oconto Falls, Ontario, Oshkosh, Pickett, Poynette, Prairie du Sac, Pulaski, Reedsburg, Ripon, Rock Springs, Sauk City, Shawano, South Beaver Dam, Westfield, Wilton, Wonewoc and Wyocena. For more information, visit www.unitedcooperative.com.