The information below has been supplied by dairy marketers and other industry organizations. It has not been edited, verified or endorsed by Hoard's Dairyman.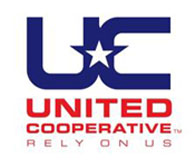 United Cooperative, a farmer-owned cooperative based in Beaver Dam with locations throughout Wisconsin, awarded 50, $1,000 scholarships to high school seniors and college students continuing their education in both agricultural or nonagricultural majors.
"Each year we receive many applications from talented people for scholarships," said David Cramer, United Cooperative President and CEO. "We started the scholarship program in 2008 to support students and their development for future careers in the communities where we do business," he said. Since the program's inception, United Cooperative has awarded $368,000 in scholarships to Wisconsin students furthering their education. "We believe in supporting these young adults and are optimistic that some of these students will seek careers in Wisconsin agriculture and the businesses that support agriculture," Cramer added.
Applicants were reviewed by a representative of the Federated Youth Foundation, and were judged on their leadership skills, scholastic achievement, extra-curricular activities, motivation, and academic and personal goals. To be eligible, the student or the parent is an active patron member of United Cooperative; the student must attend an accredited college, university, or technical school in 2019-2020; and the student must maintain a GPA of 2.0 or above on a 4.0 scale at their chosen school.
The following 50 students were awarded $1,000 scholarships, listed in alphabetical order by hometown:
Rachel Lichte (Baraboo)
Tianda Deaver (Baraboo)
Kennedy Ferron (Beaver Dam)
Samantha Schade (Beaver Dam)
Daniel Schmidt (Bonduel)
Andrew Knowles (Boscobel)
Angela Klinkner (Cashton)
Karissa Juckem (Chilton)
Mikayla Flyte

(Coloma)
Hailey Schoenherr (Columbus)
Taylor Baerwolf (Columbus)
Chase Maier (Dane)
Jermey Schlies (Denmark)
Kaianne Hodorff (Eden)
Samantha Angotti (Freedom)
Justin Engebretsen (Gillett)
Jessica Mitchell (Hillsboro)
Noah Heimmermann (Hortonville)
Martina Graewin (Kendall)
Courtney Butzlaff (Kewauskum)
Teagan Herman (Kewauskum)
Barret Gohr (Krakow)
Carly Strauss (Lake Mills)
Brady Rufenacht (LaValle)
Maranda McCarthy (Livingston)
Clayton Walsh (Lyndon Station)
Grace Vos (Maribel)
Claire Hugget (Marshall)
Kevin Schmidt (Monroe)
Brooke Cooper (Mt. Calvary)
Jack Gauthier (Neosho)
Emily Powell (Norwalk)
Caleb Boutin (Omro)
Samantha Corso (Pardeeville)
Brandon Weigel (Platteville)
Kathleen Yanke (Prairie du Sac)
Brianna Schyvinck (Reedsburg)
Brooklyn Schyvinck (Reedsburg)
Benjamin Retzlaff (Ripon)
Samuel Leinweber (Ripon)
Leah Weninger (Rubicon)
Shawna Sigl (Seymour)
Brianna Breunig (Sheboygan Falls)
Zachary Sievert (Sobieski)
Caleb Lally (Suring)
Karlee Leatherberry (Viola)
Alexa Manthey (Watertown)
Michelle Stangler (Watertown)
Isaac Ripp (Waunakee)
Abigail Field (Wonewoc)
Formed in 1936, United Cooperative is a full-service cooperative offering feed, grain, agronomy, and energy products and services to Wisconsin farmers and consumers. United Cooperative has locations in Auroraville, Baraboo, Beaver Dam, Belmont, Boscobel, Coleman, Darlington, Deerfield, Denmark, Greenville, Gresham, Hartford, Hillsboro, Horicon, Hustisford, Johnson Creek, Kendall, Mayville, Oconto Falls, Ontario, Oshkosh, Pickett, Poynette, Prairie du Sac, Pulaski, Reedsburg, Ripon, Rock Springs, Sauk City, Shawano, South Beaver Dam, Westfield, Wilton, Wonewoc, and Wyocena. For more information, visit www.unitedcooperative.com.