The information below has been supplied by dairy marketers and other industry organizations. It has not been edited, verified or endorsed by Hoard's Dairyman.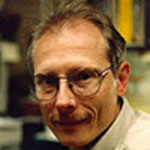 The Agriculture Department announced the first Federal order Class III benchmark milk price of 2020 at $17.05 per hundredweight, down $2.32 from December but $3.09 above January 2019 and the highest January Class III price since 2014.
Late Friday morning Class III futures portended a February price of $17.07; March, $17.35; April, $17.44; May, $17.37; and June at $17.48. The peak was $17.80 in September.
The January Class IV price is $16.65, down a nickel from December but $1.17 above a year ago and the highest January Class IV price since 2014.
Powder and butterfat values pulled the third Global Dairy Trade (GDT) auction of 2020 down, reversing the previous two upticks as apprehensive traders await the continuing fallout of the coronavirus outbreak. The weighted average of products offered fell 4.7%, following the 1.7% rise on January 21 and 2.8% on January 7.
Whole milk powder led the declines, down 6.2%, after it gained 2.4% January 21. Buttermilk powder was down 5.2% and anhydrous milkfat was down 4.5%, after falling 2.6% last time. Skim milk powder was down 4.2% after inching up 0.7%.
Gains were led by rennet casein and GDT Cheddar, both up 6.0%, after the Cheddar was up 0.6% higher last time. Butter inched 0.2% higher, following a 5.5% jump in the last event.
FC Stone equated the GDT 80 percent butterfat butter price to $1.8841 per pound U.S., up fractionally from the last event. CME butter closed Friday at $1.8325. GDT Cheddar cheese equated to $1.9513 per pound, up 11.5 cents, and compares to Friday's CME block Cheddar at $1.93. GDT skim milk powder averaged $1.3186 per pound and compares to $1.3770 last time. Whole milk powder averaged $1.3786, down from $1.4663. CME Grade A nonfat dry milk closed Friday at $1.25 per pound.
Speaking of the global market, the USDA's latest data shows December dairy exports topped year ago levels for the fourth consecutive month. Nonfat dry milk and skim milk powder were up 37.4% in December from a year ago, though year to date (YTD) exports were off 1.7% from 2018. Whole milk powder exports were up 156.9% from a year ago while YTD exports were down 15.6%.
Dry whey was down 6.3% in December with YTD down 30.4%, much of that due to the drop in purchases from China, due to African swine fever.
HighGround Dairy says nonfat dry milk exports were the second strongest for the calendar year in December but recorded losses to Mexico for the third consecutive month, the number one US export destination. There was growth in exports to Indonesia and Vietnam and exports to Egypt were the highest since April 2013, says HGD. South American demand also helped boost US sales.
"The whole milk powder figure sticks out," says HGD, as the US shipped the strongest December volumes since 2002, driven by demand from Colombia and Saudi Arabia, an all-time high for the Saudis as product has become tight from New Zealand. Volumes to Mexico were at a multi-year high.
Total cheese exports amounted to 57.6 million pounds in December, down 9.3% from a year ago, but were 2.7% higher YTD than in 2018.
HGD says December cheese exports were the lowest for the month since 2015 due to losses into South Korea, Japan, and China, adding that "The US priced itself out of the global marketplace from August through December, hampering export opportunities throughout fourth quarter."
Butter exports were down 41.5% in December and down 29.4% YTD. December butter imports were down 53.3% in December, but YTD imports were up 16.7%.
The US continues to move product offshore via the Cooperatives Working Together (CWT) program. Member cooperatives accepted nine offers of export assistance this week to sell 559,974 pounds of cheese, 83,776 pounds of butter, 330,693 pounds of whole milk powder, and 37,479 pounds of cream cheese.
The products will go to Asia, Central and South America, and Oceania through April and raised CWT's 2020 sales to 1.326 million pounds of American-type cheeses, 328,489 pounds of butter (82% milkfat), 644,852 pounds of cream cheese and 644,852 pounds of whole milk powder.
In other trade news; China announced this week that it will halve the additional tariffs it imposed last September on $75 billion worth of US imports, even as it deals with the escalating coronavirus outbreak there. China imports a lot of dairy products but most originate from New Zealand and the EU however easing trade relations with the trading giant holds great potential for the US dairy industry.
The US has plenty of product to offer. December total cheese output crept up to 1.114 billion pounds, up 1.3% from November but just 0.2% above December 2018, according to the USDA's latest Dairy Product report. Total 2019 cheese output amounted to a record 13.12 billion pounds, up just 0.7% from 2018.
Wisconsin produced 280.2 million pounds of the December total, down 1.4% from November and just 0.2% above a year ago. California output fell to 202.8 million pounds, down 6.9% from November and 8.3% below a year ago. The Golden State produced 25.5% less Cheddar in December than a year ago. Idaho contributed a total of 88.7 million pounds of cheese, up 15.0% from November and 4.1% above a year ago.
Italian type cheese totaled 470.7 million pounds, down 0.7% from November and 1.7% below a year ago. YTD output came to 5.7 billion pounds, up 1.9%.
American cheese totaled 456.7 million pounds, up 5.0% from November and 1.9% above a year ago. YTD American is at 5.2 billion pounds, down 0.6%. Mozzarella output slipped to 370.9 million pounds, down 1.6%, with YTD hitting 4.5 billion pounds, up 3.2%.
Milk was moved from Mozzarella to Cheddar, the cheese traded at the CME. Cheddar output hit 331.6 million pounds, up 20.5 million pounds or 6.6% from November and 5.5 million or 1.7% above December 2018. The year's Cheddar output came in at 3.72 billion pounds, down 2.1% from 2018.
Butter production totaled 177.2 million pounds, up a hefty 21.7 million pounds or 14% from November and 6.8 million pounds or 4.0% above a year ago, seventh consecutive month butter output topped that of a year ago. YTD butter amounted to a record 1.9 billion pounds, up 0.8% from 2018.
Dry whey totaled 79.8 million pounds, up 6.3% from November and 7.1% above a year ago, with YTD at 974.2 million pounds, down 2.5%. Stocks totaled 72.3 million pounds, down 8.4% from November but 2.0% above those a year ago.
Nonfat dry milk production totaled 164.3 million pounds, up 22.6 million pounds or 15.9% from November and 21.8 million or 15.3% above a year ago. YTD powder is at 1.8 billion pounds, up 4.1% from 2018. Stocks climbed to 248.4 million pounds, up 25.7 million or 11.5% from November but were 28.1 million pounds or 10.2% below the 2018 level.
Skim milk powder output climbed to 52.8 million pounds, up 9.1 million pounds or 20.8% from November and 2.5 million pounds or 5.0% above a year ago. YTD skim hit 518.5 million pounds, down 8.5% from a year ago.
Dairy prices at the Chicago Mercantile Exchange came under some downward pressure the first week of February. The Cheddar blocks fell to $1.8950 per pound Thursday but rallied to close Friday at $1.93, up a penny on the week and 40.25 cents above a year ago.
The barrels lost 4.5 cents Monday, falling to the lowest level since March 13, 2019, and set a new record spread of 46.5 cents. After losing 11 cents the previous week, they closed at $1.4775, down another 2.25 cents, 10.5 cents above a year ago, but at an unsustainable 45.25 cents below the blocks. 12 cars of block traded hands on the week and 40 of barrel.
Cheese plant managers cite the drastic shift in markets since fall 2019 and how they are negatively affecting orders, according to Dairy Market News. Others suggest 2020 sales have been steady but one certainty is the availability of milk. A growing number of contacts are pushing spot milk loads back onto the market to keep cheese production in balance with demand, says DMN. The record-breaking block over barrel CME price gap is also cited as "not being helpful to cheesemakers" and a growing number of contacts suggest it has become "the veritable ursine elephant in the room."
Heavy milk supplies are also heading to western vats and cheese output is at or near full capacity. Inventories are relatively stable and able to cover most buyer needs but contacts suggest demand is steady. Market participants are eager to see what fundamentals can shrink the gap between block and barrel prices.
Cash butter saw its Friday closing at $1.8325, 6.75 cents lower on the week and 46.25 cents below a year ago. 84 loads exchanged hands on the week.
Central butter output has been higher this year compared to previous years, according to plant managers. With the bountiful abundance of cream from Western and Midwestern sources, churns are busy with cream trucks lined up outside. Butter stores are available and growing as producers prepare for the expected uptick in demand for springtime baking and holiday-related retail.
Western butter production is also active. Cream supplies are reportedly tighter than they have been but there is still plenty to keep the churns full. Butter inventories are growing and adequate to meet any near term need, says DMN.
Grade A nonfat dry milk fell to $1.2150 Tuesday but closed Friday at $1.25, up a penny on the week and 25.5 cents above a year ago, with 13 sales reported.
CME dry whey finished at 39 cents per pound, up 2.5 cents on the week, all on unfilled bids, and 2.5 cents above a year ago.
A lower All Milk price and higher feed prices pulled the December milk feed price ratio down, ending five consecutive months of gain. The USDA's latest Ag Prices report put the ratio at 2.55, down from 2.61 in November and compares to 2.07 in December 2018.
The index is based on the current milk price in relationship to feed prices for a dairy ration consisting of 51% corn, 8% soybeans and 41% alfalfa hay. Today, one pound of milk purchases 2.55 pounds of dairy feed containing that blend.
The U.S. All-Milk price averaged $20.70 per hundredweight (cwt.), down 30 cents from November but $4.10 above December 2018. California's All Milk price was $19.80, up 30 cents from November and $3.27 above a year ago. Wisconsin's, at $21.30, was down $1.10 from November but $5.10 above a year ago.
The national average corn price averaged $3.71 per bushel, up 3 cents from November and 17 cents per bushel above December 2018. Soybeans averaged $8.70 per bushel, up 11 cents from November and 14 cents per bushel above a year ago. Alfalfa hay averaged $175 per ton, up $2 from November but $4.00 per ton below a year ago.
Looking at the cow side of the ledger; the December cull price for beef and dairy combined averaged $59.30 per cwt., up $1.60 from November, $7.50 above December 2018, but is $12.30 below the 2011 base average of $71.60 per cwt.
National Milk adds that "The margin for December 2019 under the Dairy Margin Coverage program was $11.95 per cwt., 26 cents lower than the November DMC margin, with falling milk prices more than offsetting a drop in feed costs. The margin remains well above the trigger necessary for DMC assistance."
It was American author, Samuel Clemens, better known as Mark Twain, who was once asked by a reporter to comment on a rumor that he was dead, to which Twain replied, "Reports of my death have been greatly exaggerated."
You might say the same about the dairy industry, according to Hoards Dairyman managing editor Corey Geiger. Reporting in the February 10 Dairy Radio Now broadcast, Geiger discussed a presentation by International Dairy Foods Association CEO Dr. Michael Dykes, on how the media covered the bankruptcies of Dean Foods and Borden, insinuating that the dairy industry is dead.
Dykes reported that dairy product consumption has risen sharply since 1975, according to USDA data. But, he said reporters see the dairy industry as a glass of milk that you drink and, while fluid milk consumption is indeed down a whopping 41%, that milk is still being consumed via hard products like butter, cheese, and yogurt. Those sales are up 71% from 1975, he said.
Consumer demands have changed, according to Dykes, they want "grab and go, easy convenience," Geiger stated, and "fortunately, dairy can do that."
Also adding to the 'dairy is dead mentality' are the plant-based products that call themselves after dairy names and plant-based meats, which Geiger admitted has a growing market. But, the founder of Chobani, Hamdi Ulukaya, was at the Forum and told attendees, while his company has an oat product, it refrains from using dairy terms to describe it because "There is a difference. All it is, is a couple nuts with a bunch of water mixed in with it," he said, "and it doesn't have the same nutrients as dairy."