The information below has been supplied by dairy marketers and other industry organizations. It has not been edited, verified or endorsed by Hoard's Dairyman.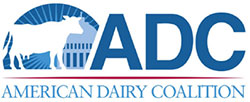 Yesterday President Trump signed historic legislation, called the CARES Act. This new legislation aims to provide financial assistance to families, employee's and businesses to assist them through the coronavirus pandemic. The CARES Act also provides assistance to healthcare workers and hospitals along with financial resources to use towards finding a cure.
Please see the fact sheet for more information on the entire relief bill.
Many thanks to Michael Best and their team who have launched the "CARES Act Stimulus Resource Center". Here Michael Best will provide more information on the programs which may benefit your business as we continue to suffer from the decimating COVID-19 crisis. Michael Best has substantive experts ready to consult and answer your questions concerning the opportunities presented by this massive relief package.
Title 1 – Keeping American Workers Paid and Employed Act
The above link provides a Section-by-Section overview of Title 1 – Keeping American Workers Paid and Employed Act for small businesses (<500 employee's) which includes:
Paycheck Protection Program
Loan Forgiveness
Emergency Economic Injury Disaster Loans (EIDL)
Subsidies for Certain Loan Payments
New update to the Small Business Reorganization Act
Please take time to review this important information.
Click here to visit Michael Best's COVID-19 Resource Center with the latest updates on business & legal implications related to the coronavirus.
The American Dairy Coalition is here to assist you during these difficult times. If you have any questions, please let me know and I will connect you with the right people who can assist you. We will continue to provide additional content as it becomes available through Michael Best.
Our goal is not to overwhelm your inboxes, but rather to make sure you are aware of additional programs specifically geared towards benefiting small businesses which are included in the Phase III COVID-19 relief legislation.
Stay Safe!