The information below has been supplied by dairy marketers and other industry organizations. It has not been edited, verified or endorsed by Hoard's Dairyman.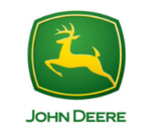 John Deere was recently presented with three 2023 AE50 Awards for outstanding innovations that improve production agriculture. The American Society of Agricultural and Biological Engineers (ASABE) annually recognizes the 50 most innovative product-engineering designs in the food and agriculture industry with AE50 Awards, as chosen by international engineering experts.
Winning products are recognized for their role in bringing advanced technology to the market. These engineering developments help farmers and food processors, increase efficiency, enhance quality, improve safety and increase profitability. This year John Deere received AE50 Awards for the following innovations:
See & Spray™ Ultimate technology
8 Series Electric Variable Transmission (EVT)
800R Floater
"AE50 Awards recognize the great work being done by our staff of engineers to bring incredible products and technology to market for the benefit of our customers," said Joel Dawson, manager of production and precision agriculture marketing for John Deere. "No other agricultural company spends more money, time and energy on research and development, than John Deere. Our commitment to innovation ensures customers have the absolute best tools and technology possible as they work to feed, fuel, clothe, and develop infrastructure for a growing global population in the most productive and sustainable manner possible."

<!-no ad-->
Last March, John Deere introduced See & Spray Ultimate technology that enables targeted spraying of non-residual herbicide on weeds among corn, soybean and cotton plants. This technology has been shown to reduce non-residual herbicide use by more than two-thirds. In addition, the dual-product capability of See & Spray Ultimate allows farmers to combat herbicide resistance by using two independent tank mixes in one pass and avoiding antagonism in more advanced mixes.
Also introduced last March was the John Deere EVT for 8 Series Tractors. The EVT has electric motor generators in place of the hydrostatic motors on an infinitely variable transmission (IVT) to provide the variable input. The EVT is the industry's only transmission that enables electric power generation (up to 100kW). By using this electricity farmers could power implement fan drives that take the place of implement hydraulic pumps or assist the tractor by powering the implement's axles. This is similar to proven technology John Deere currently uses on construction equipment.
Agricultural implements with powered axles are already successfully being used in Europe to help push the tractor from behind while working in the field. EVT technology offboards electricity from the tractor to provide added power to the implement and can reduce wheel slip, improving up-hill performance.
The third 2023 AE50 Award John Deere received was for the 800R Floater. John Deere introduced the 800R for ag-service providers and growers in. The floater can be equipped with air boom, updated dry spinner-spreader and liquid systems. Compared to the previous John Deere F4365, the 800R helps operators cover more acres per day with less fatigue and improves serviceability by reducing attachment changeover times.

Detailed information about all these award-winning John Deere products can be found at JohnDeere.com.