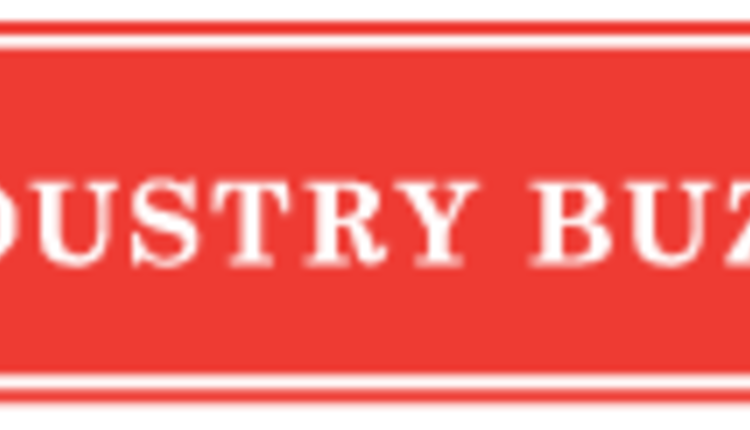 Jaylene (right) and Laura (left) Lesher of Bernville, Berks County, were born into the dairy industry,
but more importantly, are planning to stick with it.
With credit to family, friends and fellow producers, two teenage sisters are seizing opportunities, making sacrifices and preparing for lives in the dairy industry. Jaylene and Laura Lesher of Bernville, Berks County, were born into the dairy industry, but more importantly, are planning to stick with it.
"We're lucky to have a dairy farmer for a dad and a dairy advocate for a mother," said Jaylene, referring to parents William and Lolly Lesher of Way-Har Farms. Growing up on the family farm has shaped their values and given them work ethics that emphasize helping each other while pursuing their own passions.
The sisters have always been part of the farm and its nearby roadside country store. When not working on the farm, Laura can usually be found helping customers, while Jaylene helps with processing milk and ice cream. Their passions complement each other, as each specializes in different parts of the family operation.
Jaylene tends to the replacement heifers and calves and assists with field work, while Laura works with the milk cows. At shows, Laura is usually on the halter, as well as feeding and bagging cows, while Jaylene works behind the scenes, washing and fitting. Although they have separate duties, they aren't afraid to question each other.
"We push to improve each other," said Jaylene. "I'm always asking Laura, 'What do you think about doing this?'"
"Criticism always makes you better," added Laura. "We get over our problems and move on. Tomorrow is a new day." Whether on the farm or in the show ring, these qualities serve the family well.
Making the Cut: Balancing school and the farm has always been a challenge. The girls were involved in school sports, but as they became more involved in the farm, the time crunch meant something had to give.
"You've got to pick what you love and pursue it," explained Laura. "We enjoyed school activities, but we've been focused on 4-H and on dairy. It's our future."
So the sisters have used their 4-H experiences to enhance their dairy knowledge outside the classroom. Jaylene used it abroad, when she traveled to Scotland for the Young Farmers' Judging Competition in Edinburgh. Laura will travel to the World Dairy Expo in Madison, Wi., next week with her 4-H dairy judging team.
Laura, 16, is a junior at Hamburg High School, while Jaylene, 18, is currently attending Penn State Berks, majoring in Animal Science with an Ag Business Management minor. She will move to the University Park campus next year, where she can take classes that focus on dairying. Laura plans to attend college before returning to the dairy industry.
"I can't picture leaving agriculture or the dairy industry," said Jaylene. "As long as I can stay in it, I'll be happy." Neither dismisses the possibility of coming back to the family operation.
At Home: Way-Har Farms spans approximately 250 acres, and the family milks about 100 Ayrshire, Brown Swiss, Holstein, Jersey and Milking Shorthorn cows through a double six parlor. William, Jaylene, Laura and four part-time employees tend to milking duties every 9.5 hours instead of the typical two to three times a day. The unusual schedule began after the 2009 Farm Show, as milk prices started to drop. The family looked for ways to increase milk production, and the 9.5 hour schedule was the solution. The sisters agree that while the schedule can get confusing during shows like All-American, it is a help with school and other conflicts.
The Lesher's breeding and genetics program emphasizes production, type and longevity. These three top traits are the important to help their cows reach the parlor, feed bunk, and pastures. They graze their cows during the spring and fall to help reduce feed costs and manure management.
"It gets cows out and moving in the sunshine, eating fresh grass, and it works for us," said Laura. "I like to see cows out on pasture."
Pregnant heifers are also put on pasture, with only trees to provide shelter. "It toughens them up and strengthens their legs," explained Laura.
The herd is slowly expanding, the result of constant improvements, including a recently-completed trench silo. Laura's next dream is for an improved, expanded freestall barn.
Several of Laura's other dreams have been fulfilled, including the purchase of a pickup truck in anticipation of her driver's license, bought with proceeds from her animals, and a wish to learn how to breed cattle. So for her fifteenth birthday, Laura was sent to artificial insemination school and received an artificial insemination kit upon her return. She's been breeding all of the family's cows ever since.
On the Road: Through shrewd saving, judicious spending and careful breeding, the sisters are building a group of high-quality show cattle that compete successfully on the national stage. Laura's Holstein heifer Heart & Soul Dundee Rhythm-ET placed first in her class at the Premier National Junior Events at the 2012 All-American Dairy Show in Harrisburg.
Jaylene is proud of the Jersey cow family that she has been cultivating for 13 years. Her favorite experience on the tanbark trail was the fulfillment of a lifelong dream – exhibiting her best bred and owned calf, Way-Har Tequila Thumbelina, at the All American Jersey Show in Louisville, Ky.
Showing keeps the sisters busy. The family attends three fairs – Kempton Country, Reading and Kutztown – as well as the Southeast Holstein Championship, the PA Holstein Spring and the All-American shows. The sisters also assist other breeders at the Lebanon and Schuylkill County Fairs, and Laura helps at the Maryland State Fair.
The sisters are quick to credit those breeders and others they help – Heart and Soul Holsteins, Savage-Leigh Holsteins, Waverly Jerseys and Weaver Show Cattle, to name a few – as well as Sandy McCauley at the Holstein Association USA.
"We're so thankful for the opportunities they provide," said Laura. "We have a great time working with them."
The spirit of helping neighbors has been engrained in the Lesher siblings. Whatever the need – an extra hand for chopping silage or milking – someone is available to pitch in. And at home, the family bands together, covering for each other to help spread the workload in case of school, tractor pulls or other off-farm events.
The Rest of the Crew: Jaylene and Laura are just half of the Lesher siblings. Josh, 20, specializes in the farm's crop and mechanical work. Olivia, 10, helps with calves and feeding. Jaylene and Laura are quick to recognize Josh and Olivia for filling their own special roles on the farm.
Josh, 20, specializes in the farm's crop and mechanical work. He was featured in Forbes magazine as one of 16 of the best young entrepreneurs in the United States.
While in high school Josh began a custom harvesting business, and at 17, secured a bank loan to purchase a combine. He was featured in Forbes magazine as one of 16 of the best young entrepreneurs in the United States. He serves as the sisters' livestock hauler and helps William with the farm's crop work.
"When it comes to tractors," said Laura, "I just do what I'm told." Josh is the expert.
Olivia is fearless and has aspirations of being a veterinarian. She cares for the farm's cats, nursing sick ones back to health at her treehouse veterinary clinic. She also shows pigs; this year's are Sassy and Chocolate. Last year her cow won supreme champion female at the Reading Fair dairy show.
The farm is also her playground. She loves that there's always something to do. Her friends enjoy trips to the Lesher farm to experience a slice of the farm life and spend time building fortresses of square bales, playing with the animals and helping with chores, all while learning where their food comes from.
"Everybody in our family has found a groove and uses their talents," said Lolly.
The girls also have a passion for advocating dairy, whether at the store, at their schools or simply when speaking to their friends or to the public.
The family also builds these relationships through milk deliveries with their grandfather Wayne Lesher. The siblings agreed that some of their best times with their grandfather have been while riding the milk route, delivering to businesses with which they've established a strong rapport and bond. Buyers still inquire about the Lesher children, learning about Josh's business or the sisters' judging trips.
Family is essential to their success, the girls agree, and through the power of laughter, the family can relax, work together and accomplish great things. From a mother who devotes so much time to the All-American
Dairy Show or to sharing her dairy's story at the state capitol in Harrisburg, to a father who never stops working, supporting the family and teaching his daughters how to make their way in the dairy industry, the sisters learn by example.
"I'm real proud of them," said William of his daughters. "They work hard, and they've done well. They'll make their mark on Pennsylvania agriculture."
9.20.2012