In a changing tact from the 50-70-100 message he has spread since 2009, Elanco's Jeff Simmons has three new numbers for us to consider.
As we move toward a larger world population, 3 billion people will join the middle class. In the next seven years, more people will join the middle class than in the history of mankind.

We will need 60 percent more animal-sourced foods (meat, milk and eggs). This demand is driven by the changing dietary preferences of an emerging middle class.

We must feed more with less. By overusing resources, it takes 1.5 years for the earth to regenerate annual consumption.
"We need to redefine hunger and move the dialogue toward food security. There is a spectrum of food security, from extreme poor to preserving choice and tradition," noted Simmons. These "six faces of food security" include:
Collapse – Each day, 25,000 people worldwide will lose their fight against malnutrition.


Deficiency – Individuals whose food resources barely support, and often miss, their daily needs.


Hunt – "This is the real hunger games," said Simmons in reference to the popular series written by Suzanne Collins. Forty percent of the world's population has less than $2 per day to spend on food and more times than not have no idea where their next meal will come from.


Edge – One out of three people is two major events away from food insecurity.


Quality – While the food is there, the quality of the calories being consumed is subpar.


Tradition – On the other edge of the spectrum from collapse, this group aims to preserve the tradition that surrounds the food they consume.
"There is a growing protein gap," Simmons then went on to note. Demand for milk outpaces its supply. At food banks, it is the number one demanded item.
According to predictions, by 2020 the global population won't have access to one glass of milk each day, on average. Today, globally, we have access to a glass of milk. The recommended intake is two glasses per day. "On our current productivity path," added Simmons, "more than 500 million people won't have access to a glass per day."
Finally, Simmons turned his attention to the U.S. meat drawer. Within poultry, cattle and swine production, 20, 27 and 44 percent of the industry on U.S. soil is foreign owned, respectively. "If people can't get food where they are, they will come and get food."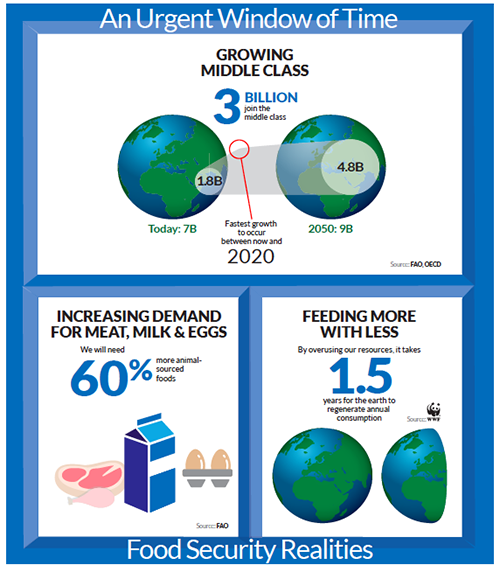 Source: Elanco Animal Health
---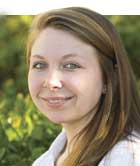 The author is an associate editor and an animal science graduate of Cornell University. Smith covers feeding, milk quality and heads up the World Dairy Expo Supplement. She grew up on a Medina, N.Y., dairy, and interned at a 1,700-cow western New York dairy, a large New York calf and heifer farm, and studied in New Zealand for one semester.