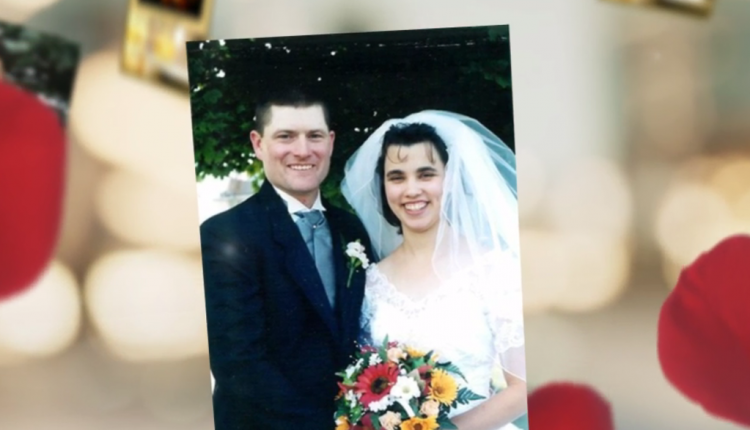 Renae Konkler Scheiderer always read the personal classifieds in her dad's
Hoard's Dairyman
for giggles. However, in the April 25, 2000, issue, one ad caught her eye. Al Scheiderer had given his email address in that ad, and Renae emailed him.
From that first email, Al and Renae found out they both lived in Ohio, only 2-1/2 hours apart. After two weeks of emailing back and forth, they set a first date. Their dinner and movie date happened the Sunday before Memorial Day. Al asked Renae back for a second date the following day to the State Jersey Sale, and she agreed.
Al and Renae saw each other on the weekends, and they would go out after the cows were milked. "I should have known what I was getting into then!" says Renae. They would chat on MSN Messenger every evening while they dated.
Two months later, in July 2000, Al got down on one knee and asked Renae to be his wife. They married October 1, 2000. "The phone and gas costs were starting to add up, so we figured we either get married or break up!" laughs Renae.

The wedding was country themed. Two memorable moments from their wedding: The local church member who was asked to say the Lord's Prayer started reciting a funeral prayer during the ceremony by accident. The second was their local vet and best man, who is a real practical joker. He used everything he could from his vet truck to "decorate" the newlyweds' car. Whatever he used ended up taking the paint off of their car! However, he milked cows for the Scheiderers on their wedding night, so they agreed that made up for the incident.
Today, the Scheiderers still live in Ohio with their daughter, Emily. They milk 50 Jerseys, and Renae works off the farm at the local diner occasionally. Al and Renae made cheese on the farm for a few years, and their Gouda won a silver medal at the World Jersey Cheese Awards in England in 2009 and 2010. One of their greatest joys is educating people about what they do for a living.
Click here
to learn more about the Schiderer's and Buckeye Grove Farm at their Facebook
page.
---

The author , Ali Enerson, was the special publications editor, responsible for books, plans, distribution of the e-newsletter and various internal communication pieces. She grew up on a 60-cow dairy in northwest Wisconsin, and is a graduate of University of Wisconsin–Madison with a degree in life sciences communications.