All the latest research in all areas of our operations, yet I bet on every farm there's an area where we all could say, "that's how we've always done it." Isn't that a cliché statement in the dairy industry?
We caught ourselves in this exact statement a couple of months ago during a vet check. We had always given baby calf vaccinations last as our vet moved through his routine work. It just worked with the flow of our old barns. But in a new facility there was no reason to not look at a change to that schedule. Moving vaccinations to the beginning of the vet's visit meant capitalizing on the benefits of proper sanitation and reduced cross contamination.
As the outlook for milk prices for the next quarter appear to be bringing no relief. I'm not going to lie that I'm tired of hearing that this is just the way the industry is. You ride out the lows to catch back up with the highs "because it's how we've always done it."
I will be honest; I don't have the answers, and also I don't think there's any one perfect solution for us all. I think we can at least all agree, that how we've always done it, is no longer working. We need to start taking the little steps to making a change for our industry.
I know it won't be as simple as looking at a minor change to a scheduled routine, like we did with vaccinations. There's going to be tough decisions, no perfect solution for every farm, and differences of opinions. But to continue to allow the industry to stay on the same path will take us all nowhere.
It's well past time to put all our ideas together to find a way that's different from how we've always done it.
---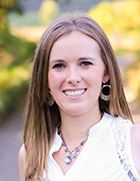 The author is a third-generation dairy farmer from Oregon where she farms in partnership with her husband and parents. As a mother of two young boys who round out the family-run operation as micro managers, Darleen blogs about the three generations of her family working together at Guernsey Dairy Mama. Abiqua Acres Mann's Guernsey Dairy is currently home to 90 registered Guernseys and transitioned to a robotic milking system in 2017.