Robotic milking hasn't taken off in the U.S. yet, but just wait. And don't think it is just for small herds. Two recently announced very different projects in Europe have capacities that are close to, or right at, 1,000 cows each.
Individual voluntary milking stall robots have been around for over 20 years, but can only handle 60 to 70 cows per day. Smaller dairies are attracted to them, which is why most installations have just one or two units. Bigger dairies – up to 800 cows – are the focus of a new automatic milking rotary parlor technology announced last fall by DeLaval (pictured here.)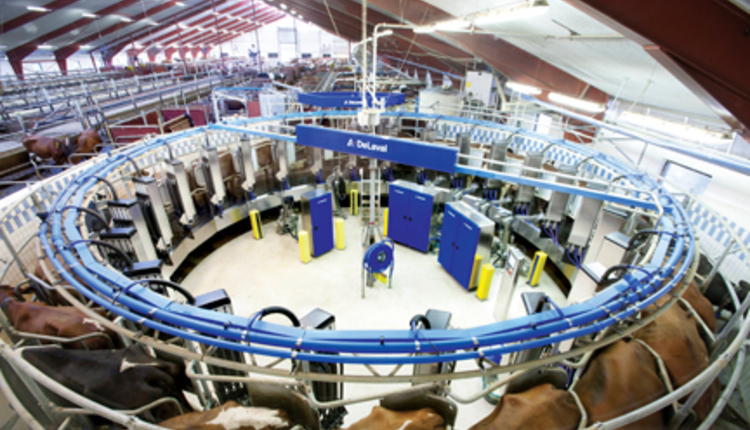 Announcements by the company in June and July point out that dairies with large herds are already adopting both technologies.
In Germany, DeLaval announced the first commercial installation agreement for a robotic rotary parlor that will milk 800 cows. The project will be an all-new expansion site for a dairy that currently milks 900 head. DeLaval has so far only had test units in Sweden and Australia. A few commercial units will begin going into those countries later this year, and gradual expansion into other markets will begin in 2012. The first U.S. units are not likely until 2015.
In Russia, the company announced that one of the country's leading dairies has contracted to buy 16 more individual robotic stalls. That would give it a total of 32 units and make it the largest voluntary milking operation in the world. It currently milks 2,500 cows using both robotic and conventional methods.