Two years may have passed since the last National 4-H Dairy Judging Contest, but things picked up similarly to where they left off in 2019 at the conclusion of this year's competition. For the fourth straight contest — and the fifth time in six — 4-Hers from the state of Wisconsin came out on top.
This year's team consisted of four young ladies from Manitowoc County, Wis., who were coached by Angie Ulness and Paul Siemers. All four earned All-American status by finishing in the top 25 individually among the day's 63 contestants from 16 teams.
Clarissa Ulness led the way with third-place recognition overall after also achieving third in the placings portion and earning seventh on the reasons side of the contest. Just one point behind her was teammate Jenna Gries in fourth, who heard her name called as the first-place individual in Brown Swiss, Guernseys, and eventually, oral reasons. Lauren Siemers (12th individual) and Emma Vos (24th individual) also helped the group earn second in placings only as a team and first in reasons.
Still, the day was not all Wisconsin. The title of high overall individual went to Florida's Nicholas Hammer after a tiebreaker with Maryland's Morgan Osborn-Wotthlie. Hammer accumulated multiple top10 breed finishes throughout the contest, eventually landing in fourth on placings only and in second for reasons. Osborn-Wotthlie was the high placings individual with 467 out of a possible 500 points.
Florida earned the second-place team award. Hammer's teammates were Savannah Rice (fifth individual and sixth in reasons), Austin Holcomb (22nd individual), and Julia Heijkoop (25th individual and fifth in reasons).
They were also second in reasons as a team to Wisconsin. Rounding out the top five teams in reasons were Maryland in third, New York in fourth, and Minnesota in fifth.
Behind Wisconsin and Florida as the two highest teams were New York in third, Ohio in fourth, and Maryland in fifth. Congratulations to all of this year's contestants and coaches!
Hoard's at Expo is sponsored by Agri-Plastics Group of Companies
---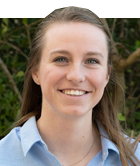 Katelyn Allen joined the Hoard's Dairyman team as the Publications Editor in August 2019 and is now an associate editor. Katelyn is a 2019 graduate of Virginia Tech, where she majored in dairy science and minored in communication. Katelyn grew up on her family's registered Holstein dairy, Glen-Toctin Farm, in Jefferson, Md.