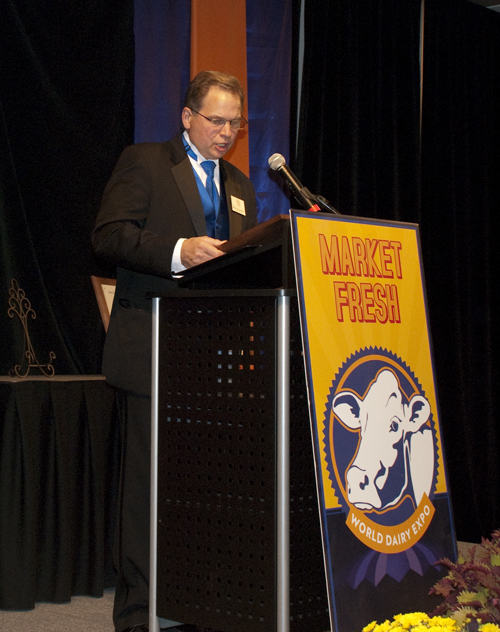 President of World Dairy Expo, Mike Holschbach, welcomes the crowd
Four recipients were honored for their visionary thinking at the World Dairy Expo Dinner with the Stars banquet. Abelardo Martinez, publisher and editor of Hoard's Dairyman en Español was recognized among these individuals as the World Dairy Expo International Person of the Year.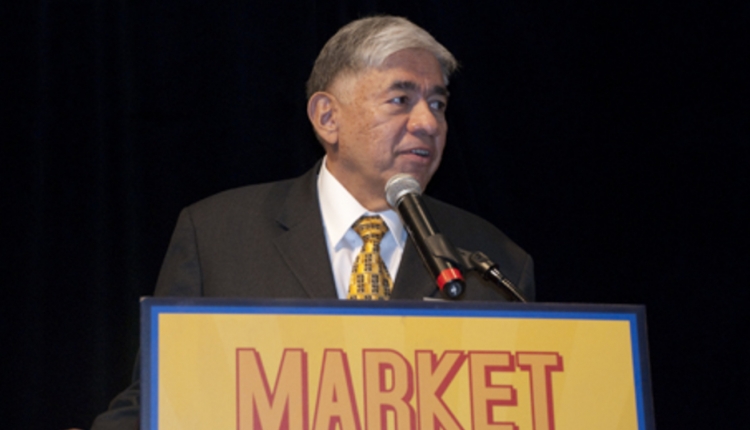 Martinez has been the publisher and editor of Hoard's Dairyman en Español since its inception in 1994. His contribution to breaking the language barrier through his translation of close to 3,500 articles has been instrumental in assisting dairy farmers in Mexico and Latin America in adapting new management and herd health concepts.
As a graduate in veterinary medicine and animal science of the National Autonomous University of Mexico, he later earned his Ph.D. at the University of Glasgow, Scotland. Martinez, know as a cattle specialist has been in private practice since 1975 and is considered an expert in the field of animal health and management.
He is a prolific writer on dairy topics, including tow editions of the Calf Raising Handbook, and a dozen peer review papers in the Veterinary Record, The British Veterinary Journal and Veterinary Medicine. He has written more than 300 articles for Hoard's Dairyman en Español and 500 in Carta Ganadera.
Martinez has served in industry leadership positions, including general secretary of the Mexican Association of Bovine Practitioners and president of the Expo Leche Conference.
Through his writings and shared knowledge Martinez, a resident of Tlalnepantla, Mexico, has undertaken an excellent and tireless extension job as a dairy cattle specialist in countries that needed translated technical dairy information.
The other honorees of the evening included Mary Shank Creek, Dairy Woman of the Year, John Fiscalini, Dairyman of the Year, and Sheila McGuirk, D.V.M., Industry Person of the Year. Watch for comments from these winners in future posts.
Mary Shank Creek, owns and operates Palmyra Farm with her husband, Mike and brother and sister-in-law, Ralph Jr. and Terrie Shank in Hagerstown, Md. Her ability to lead, both on and off the farm earned her recognition as Dairy Woman of the Year.
Dairyman of the Year, John Fiscalini has been described as a masterful innovator and business planner. He owns and manages Fiscalini Farms, Modesto, Calif.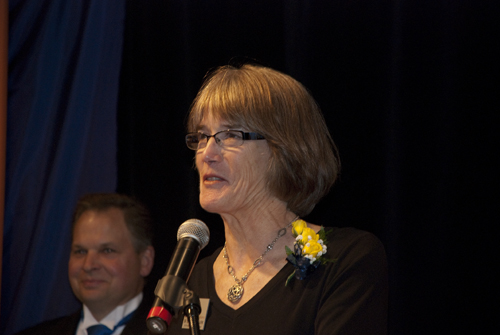 Sheila McGuirk, Industry Person of the Year, is widely known and respected, having made outstanding contributions to the University of Wisconsin in all areas of teaching, outreach, service and research in the discipline of veterinary medicine.
Return to Hoard's at Expo