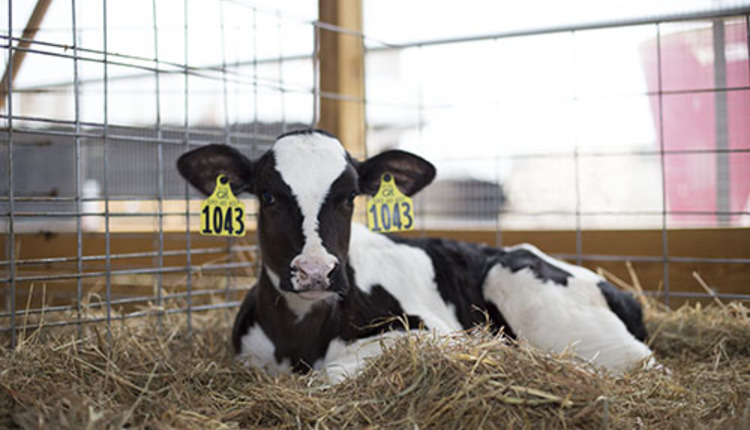 When combined with the five slip-ups below, fluctuating temperatures and wet spring conditions can often lead to an uptick in the rate of scours and respiratory illness we see on farm, noted Sam Leadley of Attica Veterinary Associates in the April
Calving Ease
.
These slip-ups all too often include:
Calves not having enough to eat

Consuming an insufficient level of coccidiostat

A shortage of clean, dry bedding

Colostrum being chilled slowly

Subpar cleaning procedures
Feeding
When temperatures remain below 60°F, a calf must use a greater proportion of its feed energy to maintain its core body temperature of 102°F. Calves should be fed at a winter feeding rate (1 percent more than your standard feeding rate for each degree below 60°F) until you can consistently go out in the morning to feed calves without a sweatshirt, added Leadley.
Coccidiostat
Weather fluctuations make spring a stressful time for young calves, especially when the mercury moves more than 30 degrees in 24 hours. As calves are subjected to severe weather stress and a greater degree of immune suppression, they are less able to fend against bugs they would normally shrug off.
The amount of coccidiostat consumed would normally control coccidia growth. With mounting stress, the bugs grow too rapidly and overwhelm the medication. If a coccidiostat is not fed regularly as part of the liquid feed ration, it may be a good add-in during the spring.
Bedding
Calves need our help to stay warm in early spring; otherwise they burn body reserves in an effort to maintain their core body temperature. As with feeding, maintain a winter bedding routine until temperatures rise and stabilize.
Colostrum
After the first milking, immunoglobulin-packed milk must be cooled rapidly. Placing buckets or bottles of warm colostrum directly into a refrigerator or freezer will not chill the colostrum rapidly enough to prevent bacterial growth. An ice bath can be used to meet our goal of chilling fresh colostrum to at least 60°F, 30 minutes after it is collected from the cow.
Equipment
With spring fever encroaching, we may consider cleaning shortcuts as we dream of other items on our to-do-lists. When it comes to preventing biofilms on feeding equipment, we cannot skip cleaning. "Every piece of equipment needs to be cleaned after each feeding - no cheating," said Leadley.
Once a protein film gains a foothold, additional proteins are more likely to stick, as well. Biofilm, the home of bacteria, are like a row of dominos - it will gain diameter and thickness at each feeding. Do a good job in this department even when other spring tasks are beckoning.
---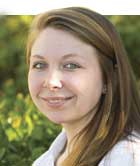 The author , Amanda Smith, was an associate editor and an animal science graduate of Cornell University. Smith covered feeding, milk quality and headed up the World Dairy Expo Supplement. She grew up on a Medina, N.Y., dairy, and interned at a 1,700-cow western New York dairy, a large New York calf and heifer farm, and studied in New Zealand for one semester.