Rising retail prices for meat, milk and other staples have become routine leads in many media reports in recent months. While it's true that food costs have gone up slightly, lost in every story we've come across is that Americans still enjoy the most abundant, the safest and the lowest-cost food supply in the history of the human race.
How big a bargain is food?
The average American spent a mere $6.60 to feed their families for every $100 earned last year. On top of that, our fellow citizens allocated an additional $1.90 on beverages and spirits, mainly alcohol. That left every American consumer with $91.50 for every $100 they earned in 2012 to dispense on taxes, housing, transportation, and all other wants and needs.
Simply said, for Americans, food is a remarkable bargain when compared to the other 83 countries tracked by USDA. (The table at the right shows a partial list.) On average, people in those nations fork out $23 for food for every $100 of salary. (Pakistan was the highest at 47.7 percent.) When adding $3.50 for beverages, the average family in those 83 countries devoted one-quarter of their take-home pay to simply feed their families.
Always, but especially as June Dairy Month approaches, be sure to share with your fellow consumers the great food value our country provides each time we eat a meal. At a mere 6.6 percent of income, it's the best bargain in the world.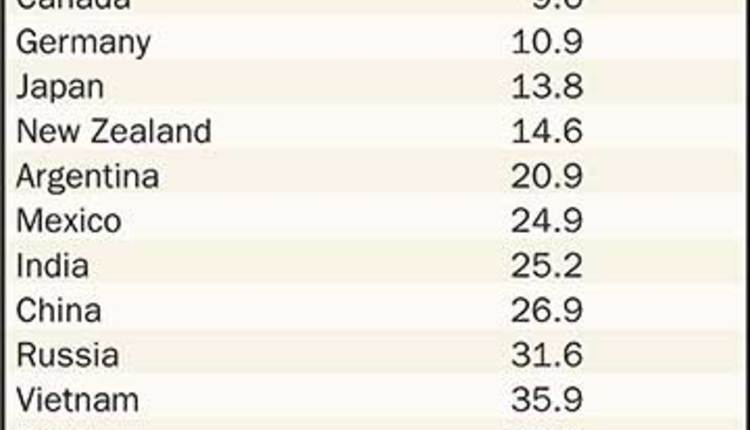 This editorial appears on page 336 of the May 10, 2014 issue of Hoard's Dairyman.