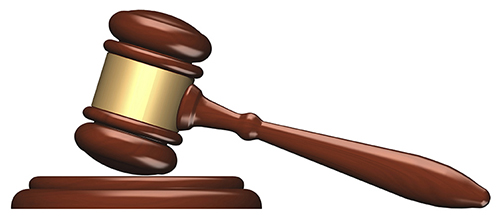 Five strikes and you're finally out.
For the fifth time in seven years, the World Trade Organization (WTO) ruled against the U.S. mandatory Country Of Origin Labeling (COOL) law – and it was going to cost us a bundle before Congress passed the Fiscal Year 2016 federal budget on Friday last week.
On December 7, WTO agreed with Canada and Mexico yet again that the COOL law for beef and pork is a protectionist measure that violates the WTO trade agreement. The U.S. also has label requirements for veal, lamb, goat, chicken, wild and farm-raised fish and shellfish, fresh and frozen fruits and vegetables, peanuts, pecans, macadamia nuts and ginseng, but only beef and pork had been challenged.
This time WTO arbitrators did more than just agree with Canada and Mexico. They also gave our two biggest trading partners authority to levy $1.01 billion per year in retaliatory tariffs ($780 million for Canada, $228 million for Mexico) on imports from the U.S. Together, the two buy more than $2 billion in U.S. dairy products per year.
The fines could have also been much worse; Canada and Mexico had been seeking roughly three times as much. But they appear to have become a moot point, since the new budget includes a repeal of COOL.
Enacted in 2005 for fish and shellfish and in 2009 for everything else, the law was promoted as providing greater food safety and consumer choice. But it wasn't hard to see the potential marketing advantage it gave U.S. suppliers. Consumer surveys consistently showed support for COOL, but their buying actions never backed it up.
Prior to passage of the new budget, National Milk Producers Federation CEO Jim Mulhern had warned that not repealing COOL could do great harm to the U.S. dairy industry.
"At a time of overall softening in the U.S. farm economy due to a drop-off in export demand, we cannot afford further erosion in income resulting from the unnecessary loss of markets that would result from the WTO sanctions," he said.
To comment, email your remarks to intel@hoards.com.
(c) Hoard's Dairyman Intel 2015
December 21, 2015