Governor Wolf's 2016-17 budget protects against avian flu, modernizes department, supports critical partners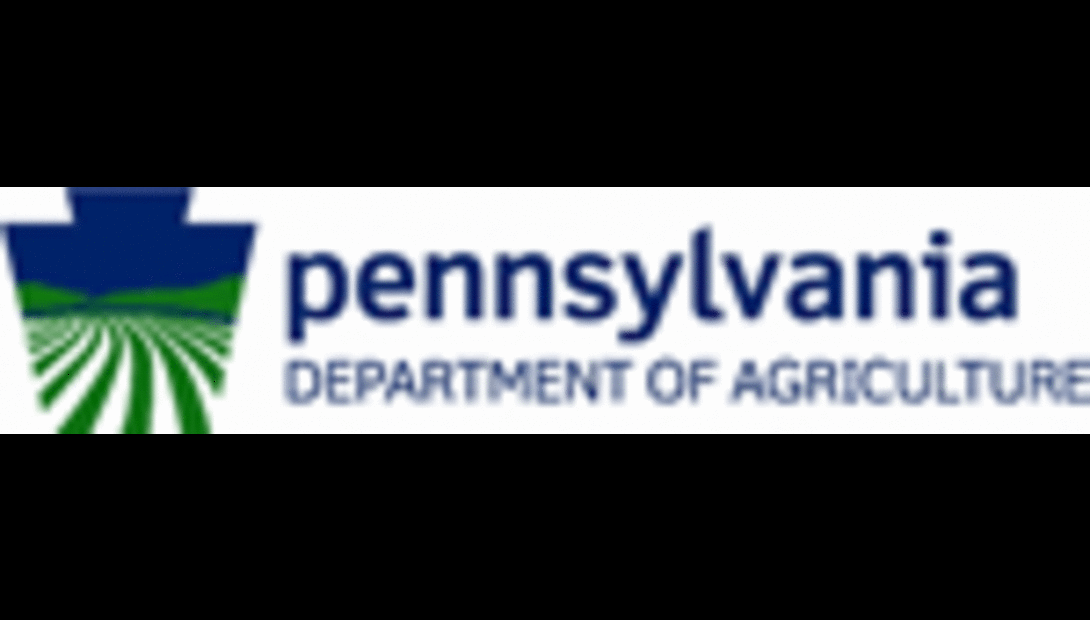 In his testimony before the state Senate Appropriations Committee, Agriculture Secretary Russell Redding yesterday outlined two possible paths for the state's agriculture industry – one that invests in the long-term health of the commonwealth versus one that ignores the stark realities facing the state and underfunds critical services like education and public safety.
Redding said Governor Wolf's budget for the 2016-17 fiscal year represents the preferred path for Pennsylvania – one that will lead to a brighter future and make needed investments in agriculture.
The governor's 2016-17 budget invests in personnel and technology needed to support and modernize the department's work, allowing for greater efficiencies. The proposal includes a record General Government Operations appropriation of more than $36.03 million, which includes $2.1 million to maintain the department's existing complement and another $2 million to continue its ongoing information technology modernization efforts, which have already saved the agency approximately $300,000 after one year.
The department's proposed budget also includes another $3.5 million to plan for and respond to highly pathogenic avian influenza (HPAI).
As a part of this testimony, Redding stressed that while department's inspection responsibilities have increased in a number of areas, the number of personnel available to cover this increased workload has not. Since 2008, the department's Bureau of Food Safety has taken on inspection duties for 1,556 more retail food establishments as 27 municipalities have relinquished their responsibility for this work. Additionally, since 2008, nine counties and one city have abandoned their weights and measures programs, making the department's Bureau of Rides and Measurement Standards responsible for conducting at least another 22,000 inspections. The transfer of these responsibilities is the equivalent of six and eight full-time inspector positions, respectively.
"We have tried to innovate in order to meet the additional responsibilities placed on us, but these trends are likely to continue, challenging our ability to meet the task before us," Redding said. "These and other challenges underscore the need for additional resources to meet the department's core mission."
Redding also called attention to Governor Wolf's support for the department's partners in research, animal health, and higher education. The governor's budget proposes a $2.4 million increase to the Agricultural College Land Scrip Fund, which supports the Penn State College of Agricultural Sciences and Extension Program. This proposal would mark the largest increase for the college and Extension since fiscal year 2011-12 when funding was cut by $10.5 million, or 19 percent.
"The governor's proposal for the College of Agricultural Sciences is a clear indication of this administration's support for Penn State's land grant mission," Redding added. "We recognize the importance of teaching research and Penn State Extension's benefits to society. We want to see funding restored for this fiscal year, but to do so requires a complete and balanced budget, along with a 'non-preferred' appropriations bill for Penn State University."
Governor Wolf proposed level funding for the state's Pennsylvania Animal Diagnostic Laboratory System, or PADLS, which is a three-lab system supported by the commonwealth. Operated by the department, the University of Pennsylvania's School of Veterinary Medicine and Penn State University, the lab system is on the front lines of defense in protecting animal health by engaging in cutting-edge research and diagnostic testing.
Redding also made the connection to how the farm, food and related agriculture career opportunities would benefit from strategic investments in the department's sister agencies, including:



An $11 million increase to the PA First Program under the Department of Community and Economic Development. The program is a comprehensive funding tool used to spur private capital investment, create jobs, and develop critical infrastructure and workforce training programs. The $45 million proposed for PA First would create at least 11,000 jobs, retain 40,000 jobs, and leverage $1.9 billion in private sector investment.


A $5.8 million increase to the Department of Labor and Industry's (L&I) Industry Partnerships Program, a first-of-its-kind program that enables companies in the same industry group or cluster to identify their common skill needs and develop training programs to meet those needs. With the governor's proposed $11.6 million appropriation, the program will enable workers to earn industry-recognized credentials, better positioning them for better job opportunities.


PDE's budget also includes $5 million more for career and technical education programs, including $2 million more for these programs to upgrade the equipment and technology they use for student instruction.
Secretary Redding will testify before the House Appropriations Committee on March 9.
For more information on Governor Wolf's 2016-17 budget proposal, visit
www.budget.pa.gov
. For more information on the Pennsylvania Department of Agriculture, visit
www.agriculture.pa.gov
.
Return to Industry Buzz.
3.8.2016